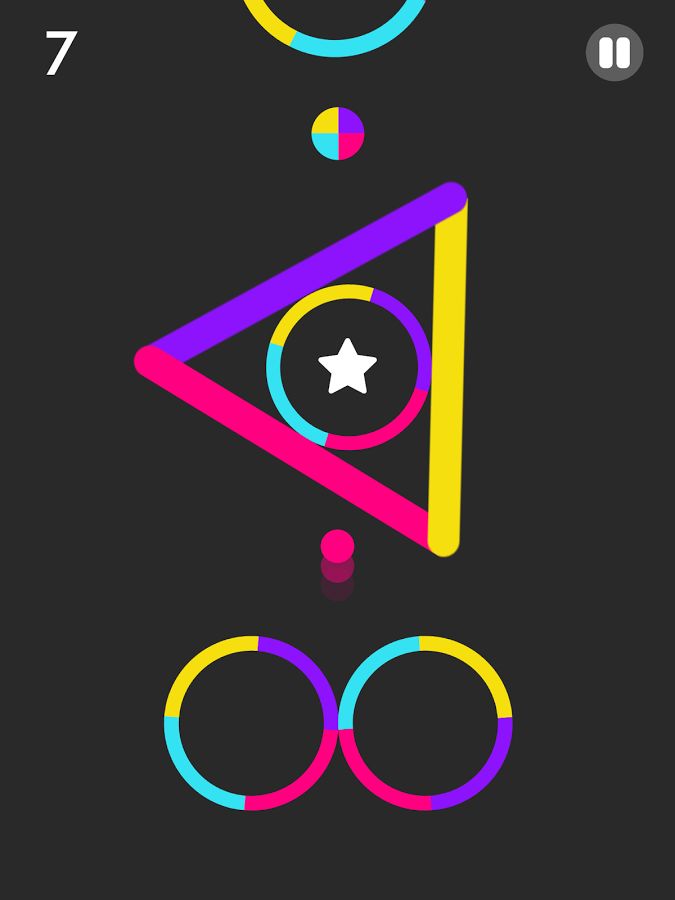 Penyedia
Brain Storm Games Studios
How far can you go in Switch Colour Neo. In this game pass the ball through same colored side of different patterns/shapes.
A world where colour switches with every passing time just like Switch Color Original : Swap Crazy Infinity Wheel
2018 What Colour Switcher:

Briefly determine first ball color To explain the game and then go into it with the same color in the circle comes in a different color After switching to the need to pass an upper side is there and you gain level up points with the same logic note the difficulties are increasing.

Switch Color Original : Swap Crazy Infinity Wheel :

Tap the ball carefully through each obstacle and your ball will switch color with some power ups. You must follow the color pattern on each obstacle to cross it!

The goal of the game is to tap a ball through various obstacles with colored patterns, making sure that your ball matches the color you go through.

Various power ups will switch your color each time you pass an obstacle.

Be careful not to pass through the wrong color, or you'll have to start again.

Bounce up and fly up through the matching colors!
In Switch Color Original : Swap Crazy Infinity Wheel , you must have quick reactions to score points.
Click to jump, wait until the time is right, and go through.
The multi-colored orbs will change your color!

Relieve your stress and download this amazing color swap game with endless and color infinity of game play levels!!! The game has so many exciting switch color rounds and it all starts with just one color ball!!! The game is loved across countries for its thrilling and challenging game play so download now for a twist in your favorite color swap color ball game!