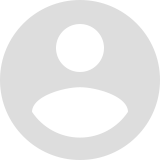 Tap to Rate
wilson.j
:
Hello Giooon !? You can visit our official page to view some newest content regarding Sausage Man if you are missing out 😁😁 also come join us too at discord https://discord.com/invite/sausageman . Thank you for the support & 4 stars rate !! 😁😁
jojo
:
Olá, lamentamos muito que esteja a enfrentar este problema. Por favor, envie-nos um bilhete de entrada no jogo, se você não pode acessar o jogo, em seguida, nos envie um e-mail em [email protected]
Andy
:
We apologize for the issue you have been facing. We understand the frustration and we want to help! Kindly report to us directly at our in-game support by tapping the "support" button with a screenshot of your issue so we can assist you further. Thank you for your patience and understanding.
jojo
:
Obrigado por nos deixar a sua classificação de 5 estrelas. Tenha certeza de que vamos continuar a melhorar o jogo para lhe dar a melhor experiência de jogo. Por favor, conte aos seus amigos sobre o jogo e o que eles estão perdendo. Vemo-nos na ilha das salsichas.
jojo
:
Isto é de Partir o coração. Se você quiser recorrer da sua conta banida, você pode enviar uma reclamação ou enviar um e-mail para [email protected]