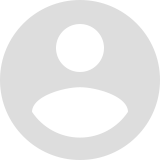 Tap to Rate
koooeiii
:
Thank you so much for your kind words and support! :D We are indeed working very hard to bring more content and better community vibe to the game even though it is in beta.
Fluffy
:
I'm curious as to where you go off the path as the game has more or less a very linear level design with mostly only one way to go... Also regarding the simplification of the talent menu I'm confused, the game is very simplistic it's child proof. Apologies if you are a child. Compare this to Diablo Immortal it's interesting. From the mechanics and features in Diablo to playing this dumbed down game is a tad different. My opinion, play Diablo Immortal and then edit your review lol...
koooeiii
:
:D Thank you for your kind words! We are bringing in a lot more new content for the final release.
koooeiii
:
We are developing more classes for the final release, so as skills and talents! :D
koooeiii
:
Thanks! :D Tons more content including gameplay, classes and skills will be available for the final release! Stay close to our social media for news!
koooeiii
:
We are grateful for your support! The next CBT is rapid developing, and we will be releasing that very soon!
koooeiii
:
Si Perhaps a bit more details on your beta journey?
koooeiii
:
Very true! We are working hard on different configurations as well as versions on other platforms including PC and consoles for the final release. Unfortunately, we don't have official controller support set in this beta.
下一页