Doraemon Repair Shop Is a Simple But Fun Nostalgia Trip For Any Doraemon Fan
I stumbled upon Doraemon Repair Shop by accident and decided to try it out. What I found was a fun anime game that ticks some nostalgia boxes for any Doraemon fan. 
The game itself is quite simple, as Doraemon, Nobita, and friends try to repair the townspeople's broken furniture and appliances in exchange for Doraemon's beloved Dorayaki. It features various Doraemon tools that players can use to repair specific items. They can also upgrade these items as they progress. However, players must be careful, because if they take too long, the customers waiting will leave. Basically Cooking Mama with Doraemon characters.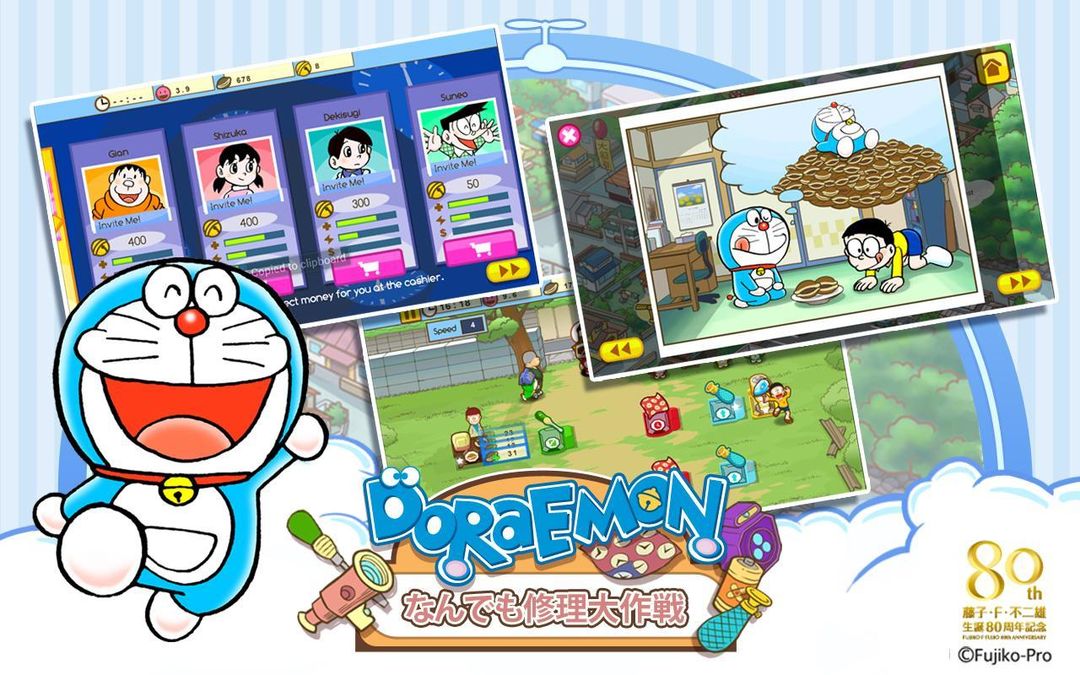 The story is simple enough. Doraemon wants more Dorayaki, so he and Nobita, with the help of their friends, set up a repair shop. The story is pretty simple, but fits the Narrative as this really sounds like something Doraemon might actually do.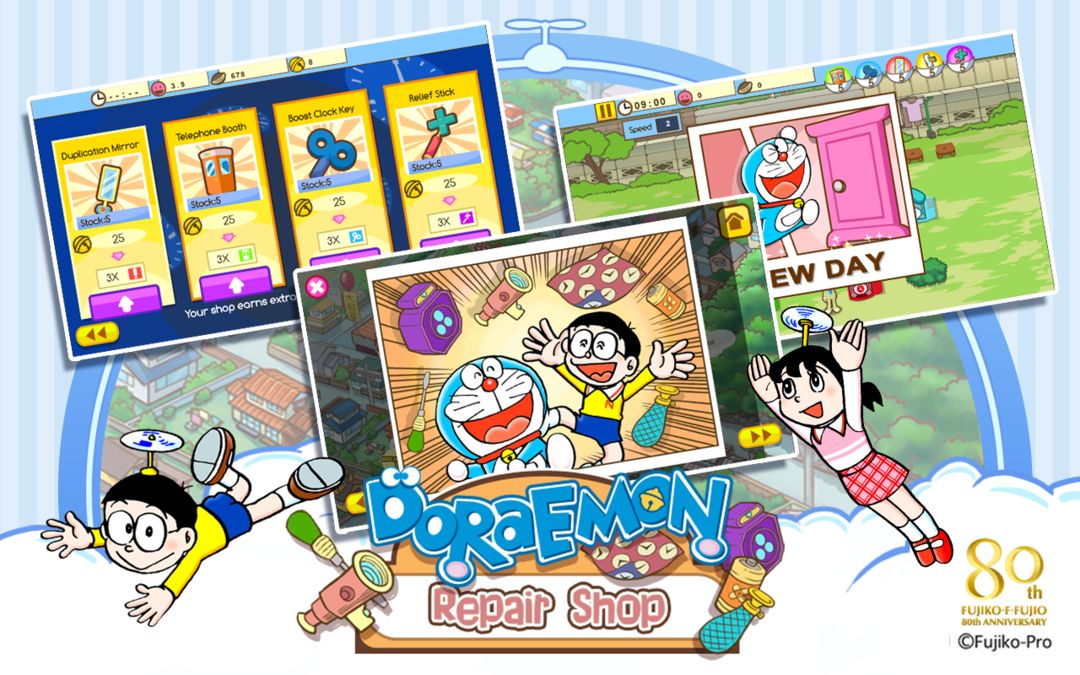 However, the game only has a limited number of levels. This would often lead to the game growing stale for more casual players. The graphics are also a bit dated, though it still fits the signature Doraemon art style by legendary mangaka Fujiko F. Fujio. This is a bit understandable though, as the game has been in service since 2013, so it's a bit old already.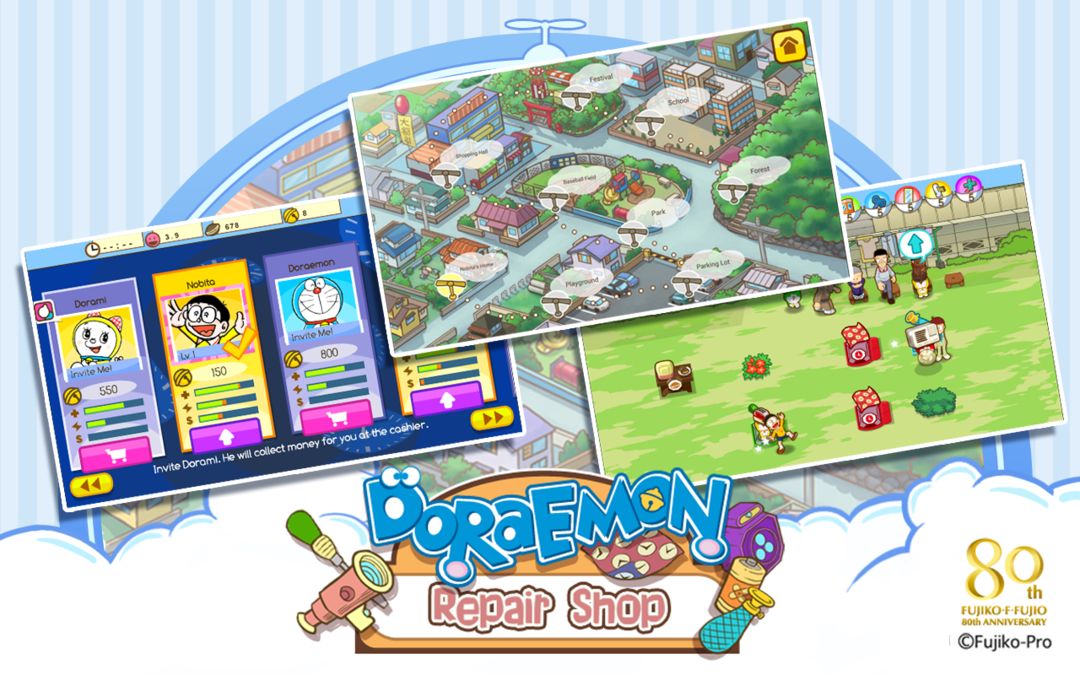 The best part for me is that it's very friendly for international players, with a variety of language options, including my native tongue of Filipino. 
[/b]A solid nostalgic game that is actually fun and a bit challenging. It's also a treat for Doraemon fans, and has a variety of languages it's available in.
[/b]Graphics look dated and has a limited number of levels.
[/b]Old and dated graphics and low number of levels aside, the game is still very solid. I played the game for hours without even realizing the time that has passed. A Very Good game indeed.