【Tap】Weekly New Games (10/19)
This week is a big week for mobile games, because Riot Games has announced a lot new official "League of Legends" for mobile platform includes the hottest "League of Legends Mobile (Wild Rift)". However, we still got some new stuffs this week on Tap. Apart from reading so many information about LOL games, take a break and look into these new games.
※ If you do not know what LOL mobile games are, portal:
[b]TapTap New Games (Chinese Games)
[/b]
1. 战双帕弥什 (Test) | Punishing: Gray Raven
'Punishing: Gray Raven' is a 3D action mobile game with a sci-fi apocalypse theme. The story is based on saving the world from the apocalypse, defend virus invasion and avoid diffusion. The game has a unique tile-matching combined with gorgeous 3D Action battle system, giving you a familiar high quality taste with a new style gameplay.
• Gorgeous 3D ACT battle, smooth action peformance
• Tile-matching skills, match the same moves to release the powerful skills
• Beatiful Illustration, elaborate 3D models
• A deep story background, more chapters continue to update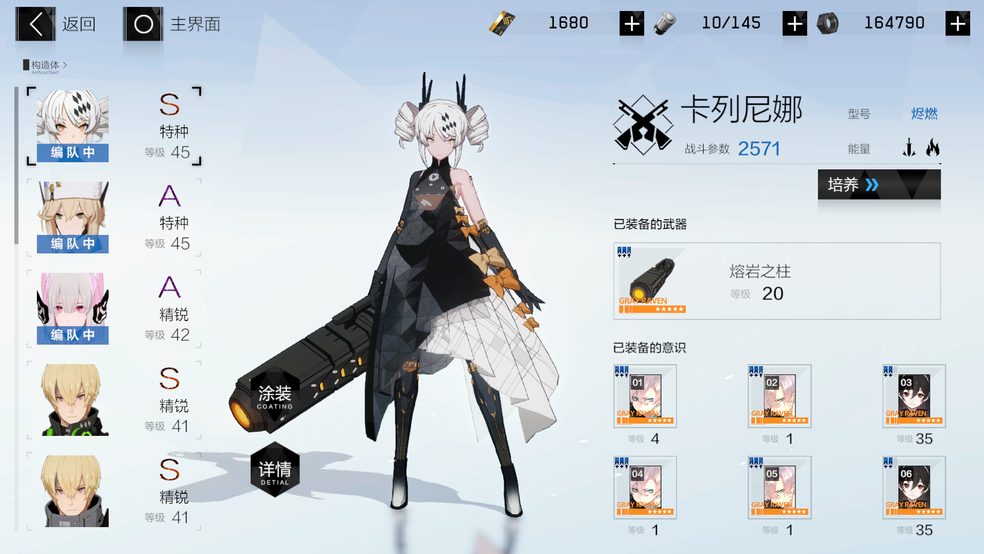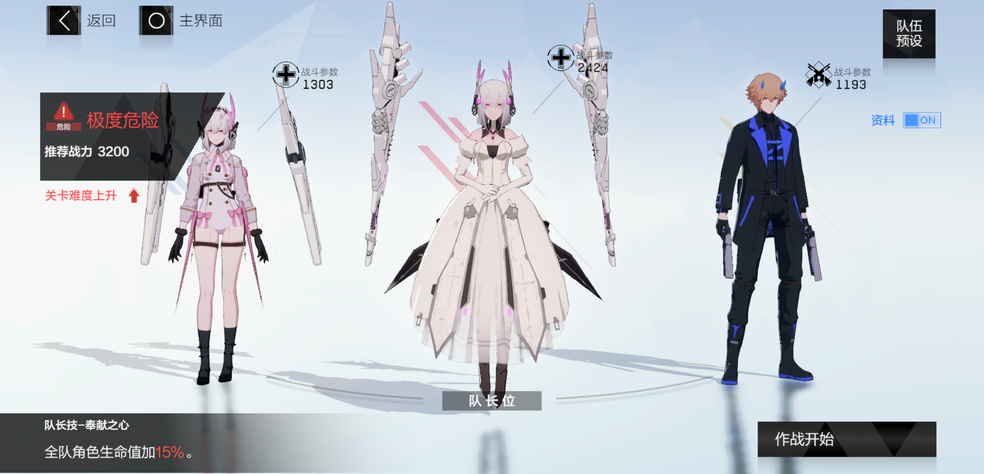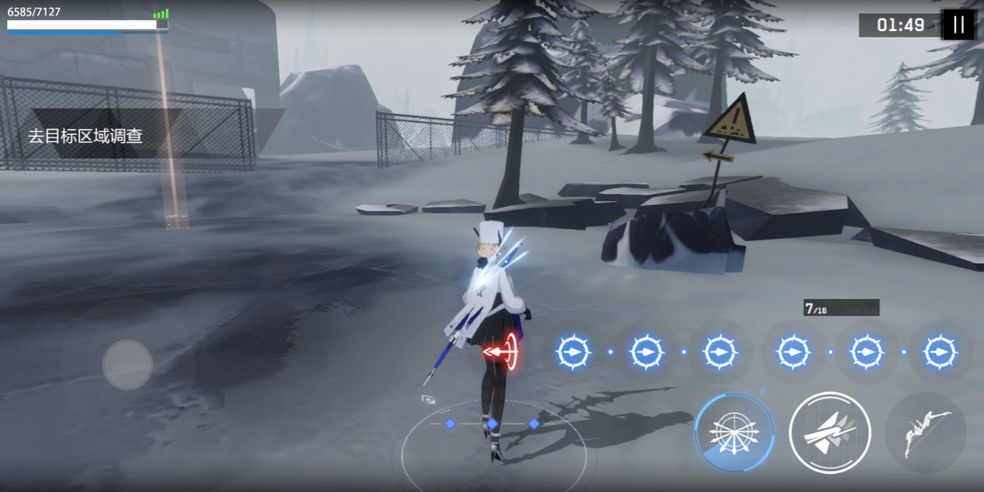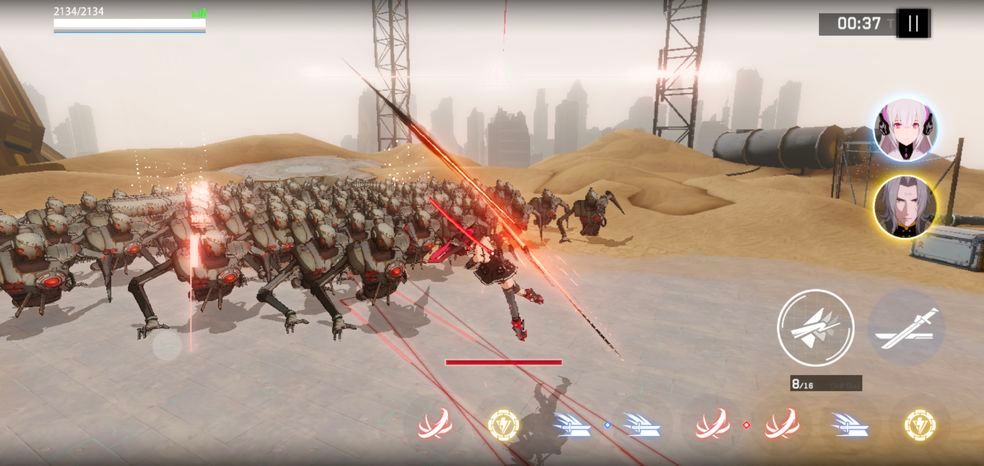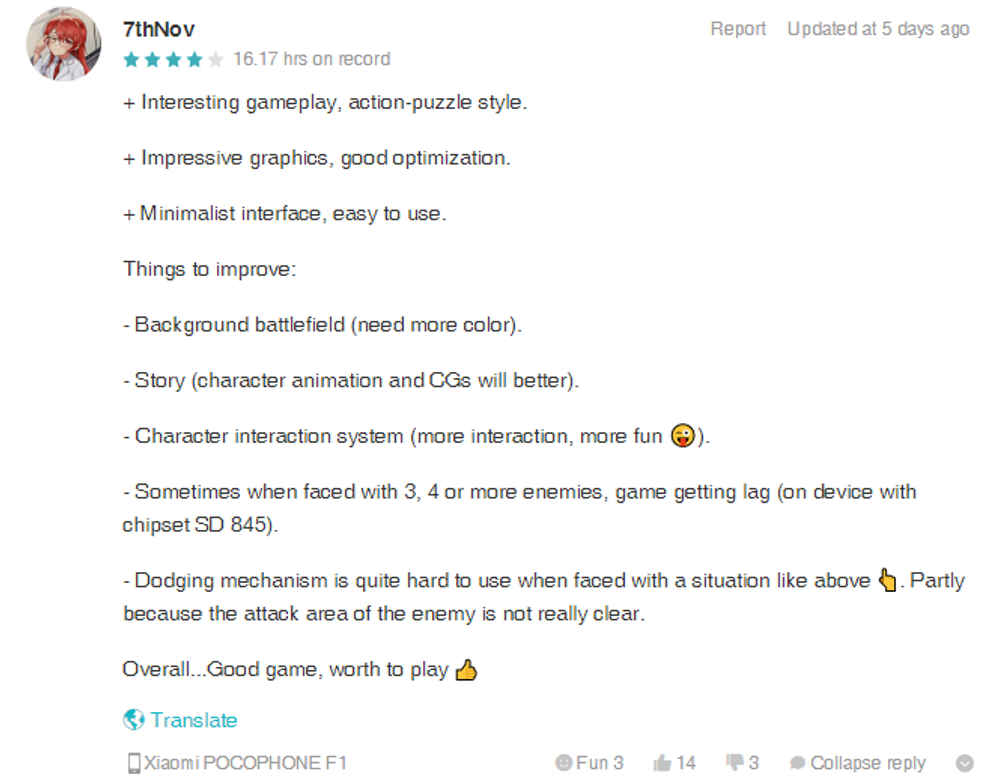 To me, I played the second cbt before, I think it still has a lot to improve, compared to last CBT.
More about my review you can read in https://www.tap.io/review/93209
★ Chinese ID Verification/Mobile: No required, Guest account included.
★ Condition: CBT, data will be wiped, test started from Oct 15
★ How to sign up account: https://www.tap.io/topic/2147530119
135553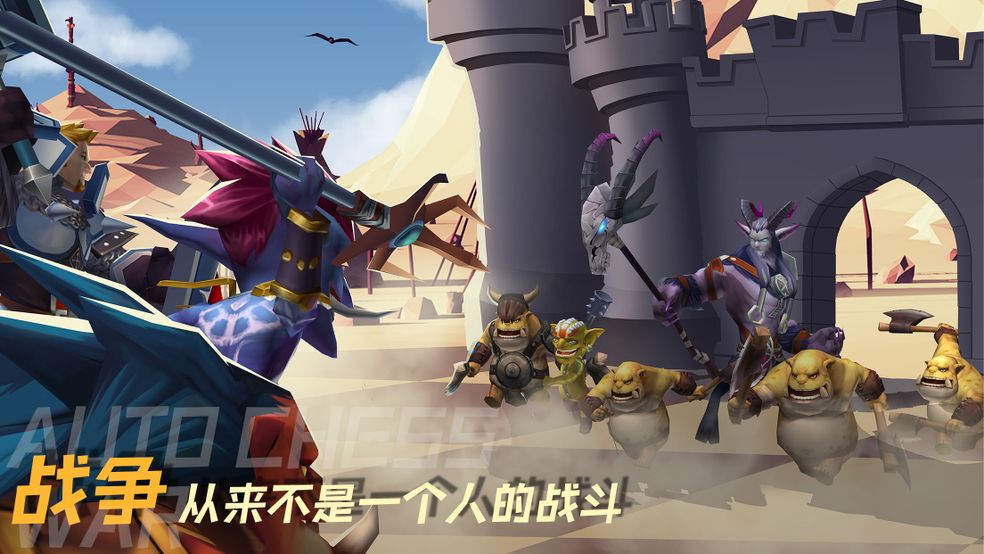 "方块世界" is a Auto-Chess game that aims to win the final victory through purchase units, arrange position and lineup, use skills in correct timing. During the game, players need to improve their combat capabilities by synthesizing high-star pieces and matching into different combinations. Each piece has its own unique talent and skills.
• An offline game, play anytime and close anytime, save data on cloud
• There will be an adventure mode in this game, giving a different Auto-Chess
• Magic background with Human, Elf, Orc, Beasts and other races
• Rogue-like mode, infinity mode, and more modes in this game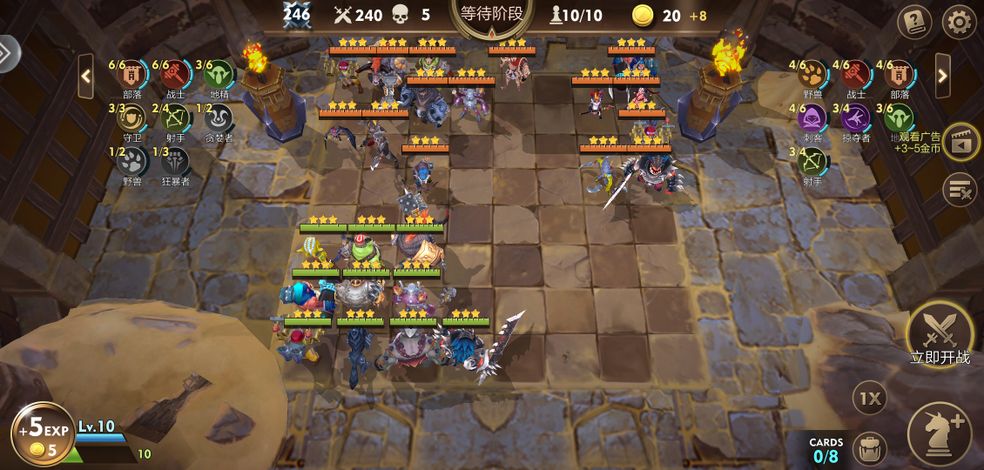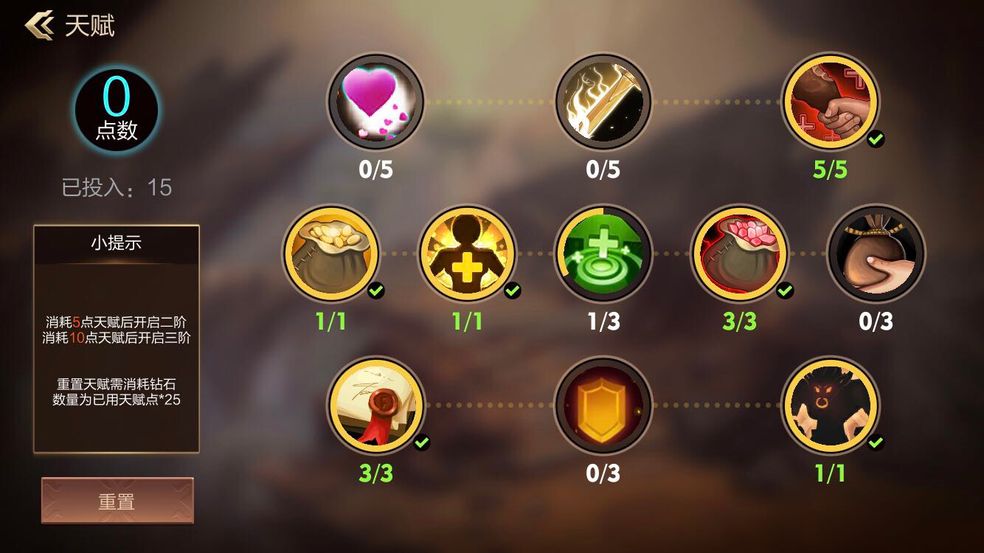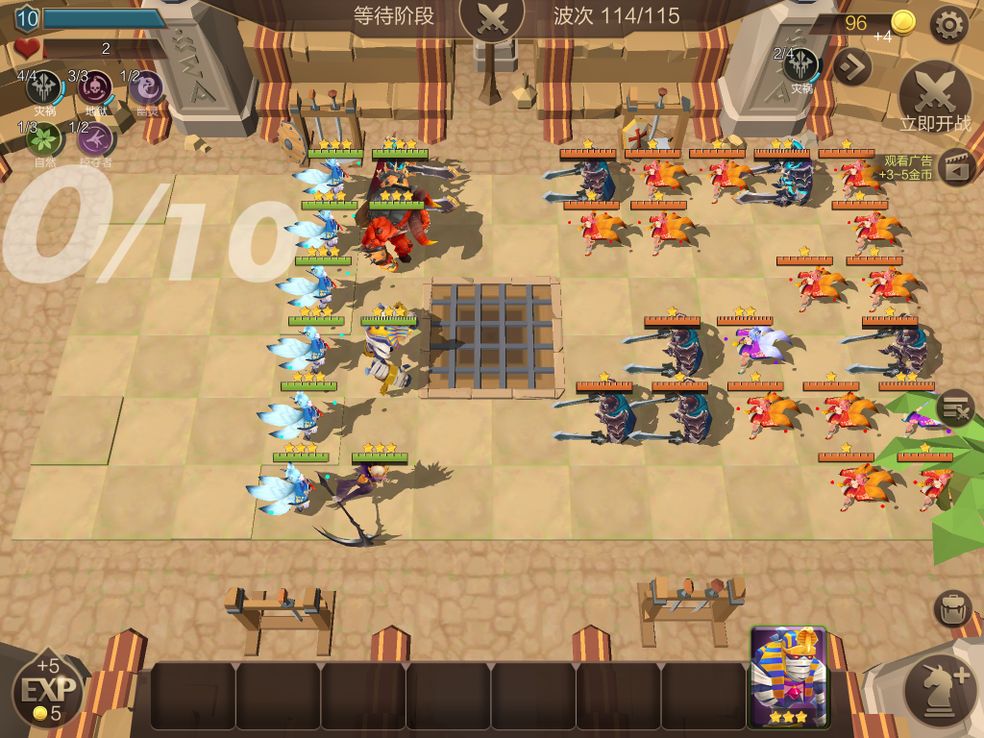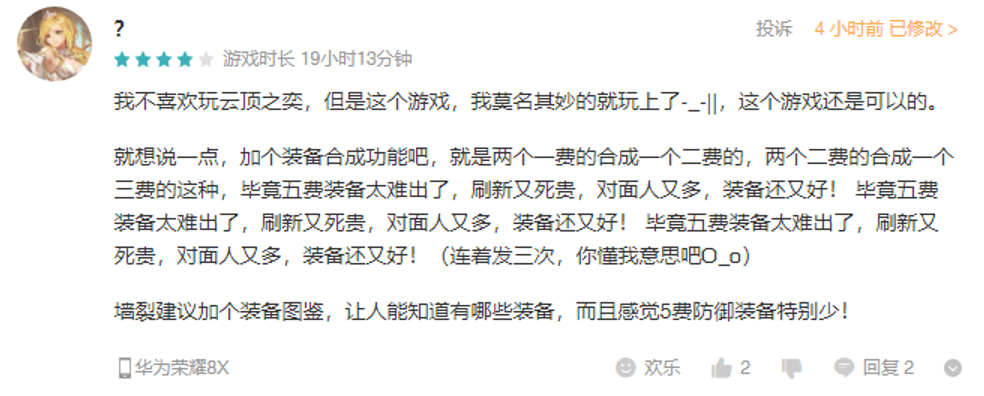 I don't like Teamfight Tactics but I think this game is ok. Just need one thing, please add a item combination system, bc 5 costs items are too difficult to get and overall enemies are strong. And also please add a gallery so to know what these items are
★ Chinese ID Verification/Mobile: No required. Guest account included
★ Language: Chinese,
English
174026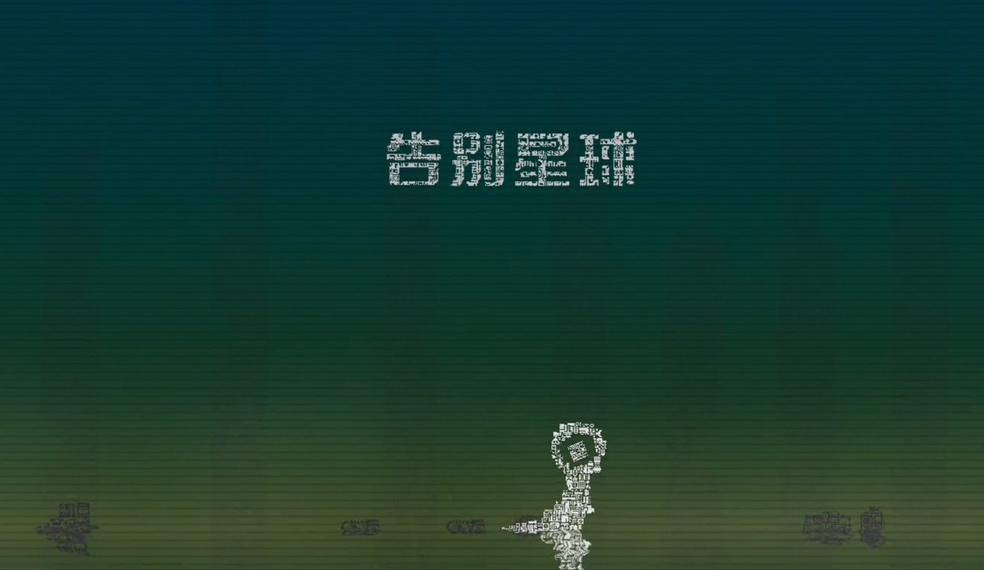 "告别星球" is a healing Japanese style game. The game is trying to tell the story that there is only one robot child left on the planet. With the body of the dead villagers, the robot child recalls the memories of their lives and fulfill their final wishes for each of them.
• Very hear-warming story that you should not miss
• Soft and relaxing music makes you calm and enjoy
• Easy control, everyone can play, they are help you to enjoy the story deeply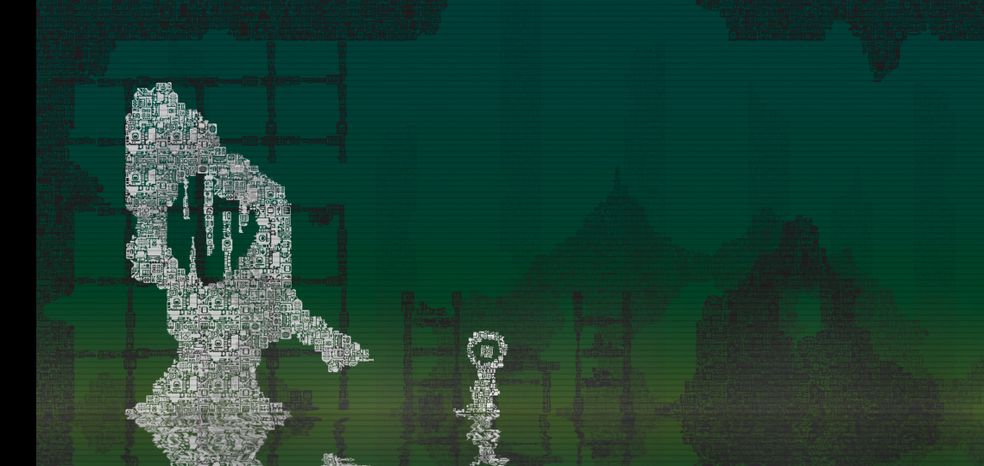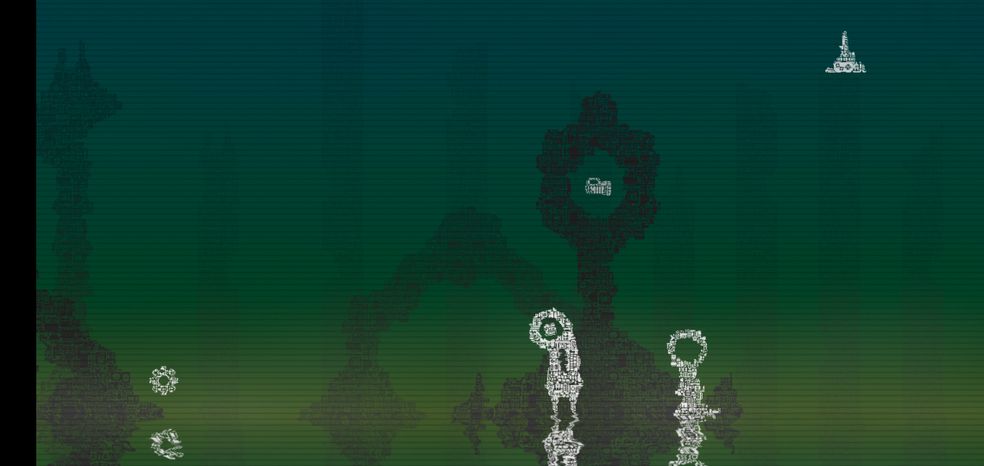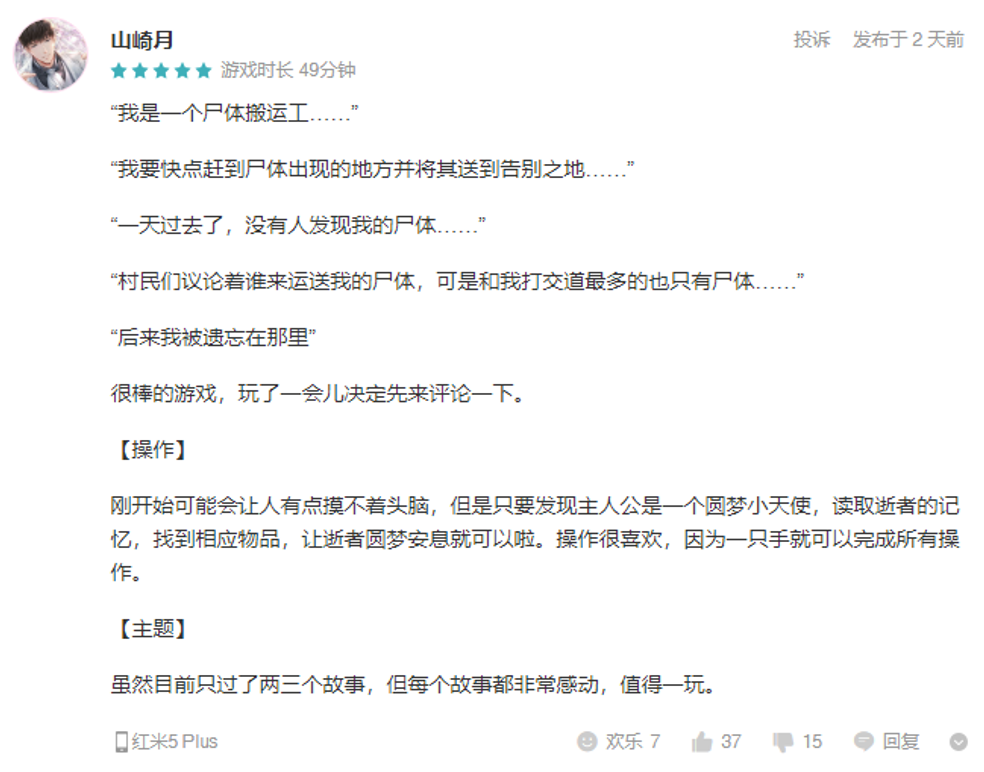 The control I was confused at the beginning but when I found the robot was a little angel and read all dead's memories and find correct things to let them rest in peace then it will be very simple.
Only played a few stories, they are all heart-warming, worth to play.
★ Chinese ID Verification/Mobile: No required.
174948
___________________________________________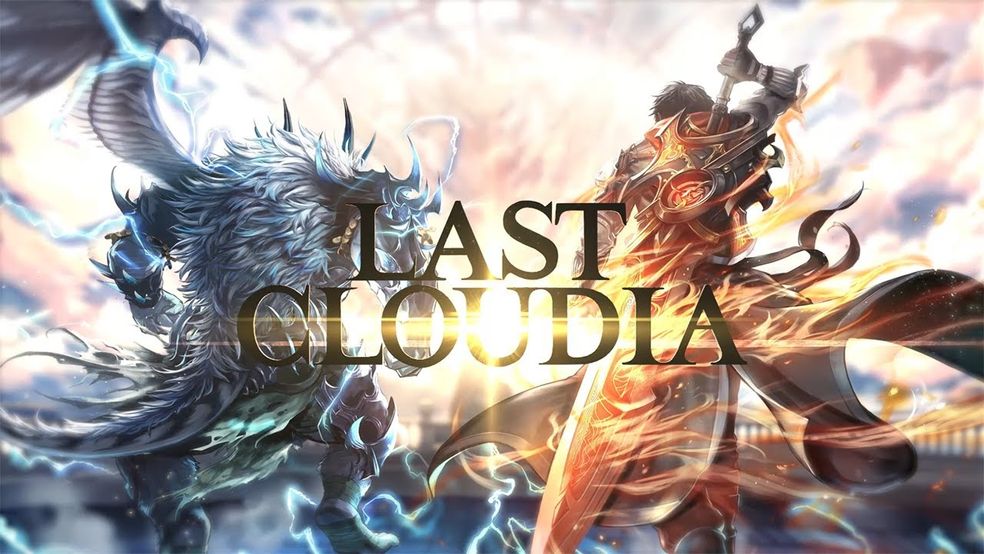 Its been a while since the release of Last Cloudia for the Japanese and now finally it's the Global region's turn to get to play the game. 
The gameplay is a bit different comparing to Final Fantasy Brave Exvius but a more towards an action in real-time from Final Fantasy Brave Exvius but without movement controls.
• Magnificent story and Movie-worthy BGM
• Tension and the adrenaline-rush of battle with terrific ultimate skill animations
• Fully customizable character with a growth combination
• Challenge levels, PVP with other players, more modes await
• A luxurious cast of top-notch voice actors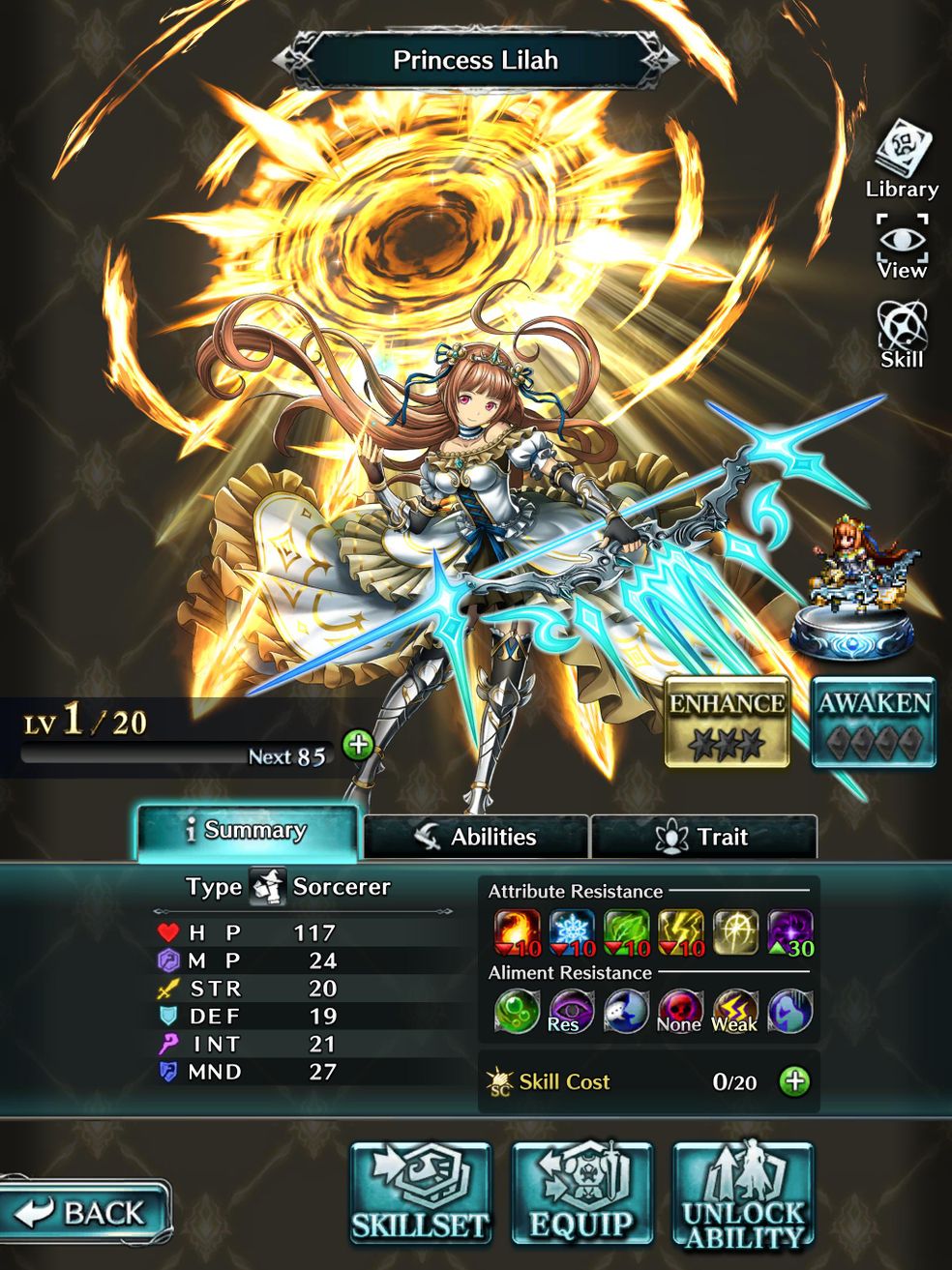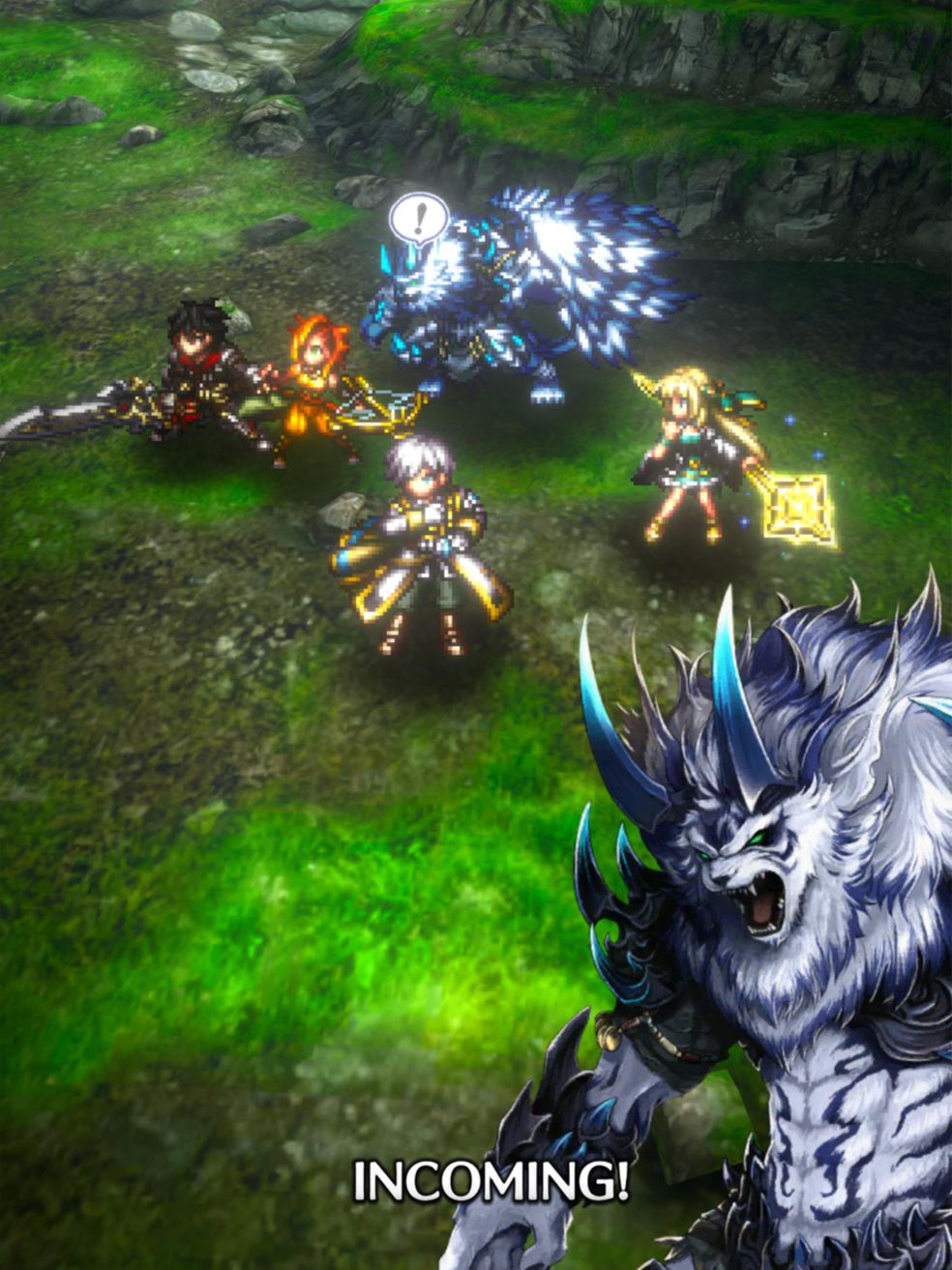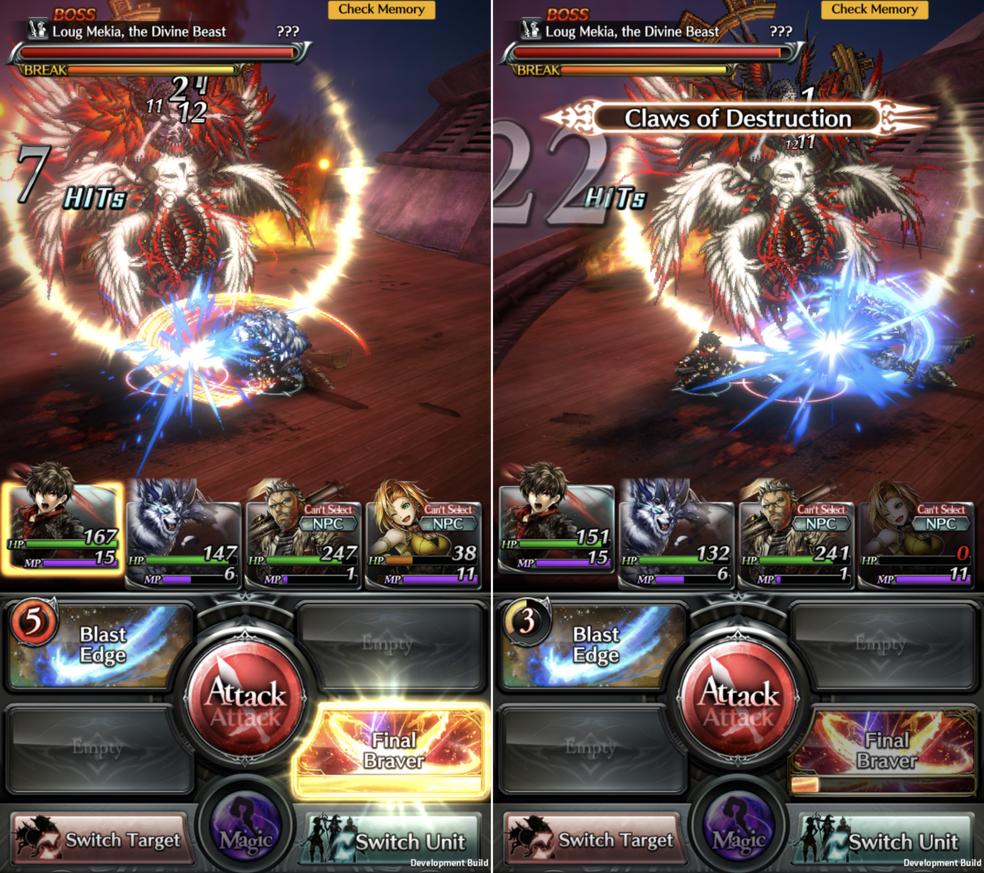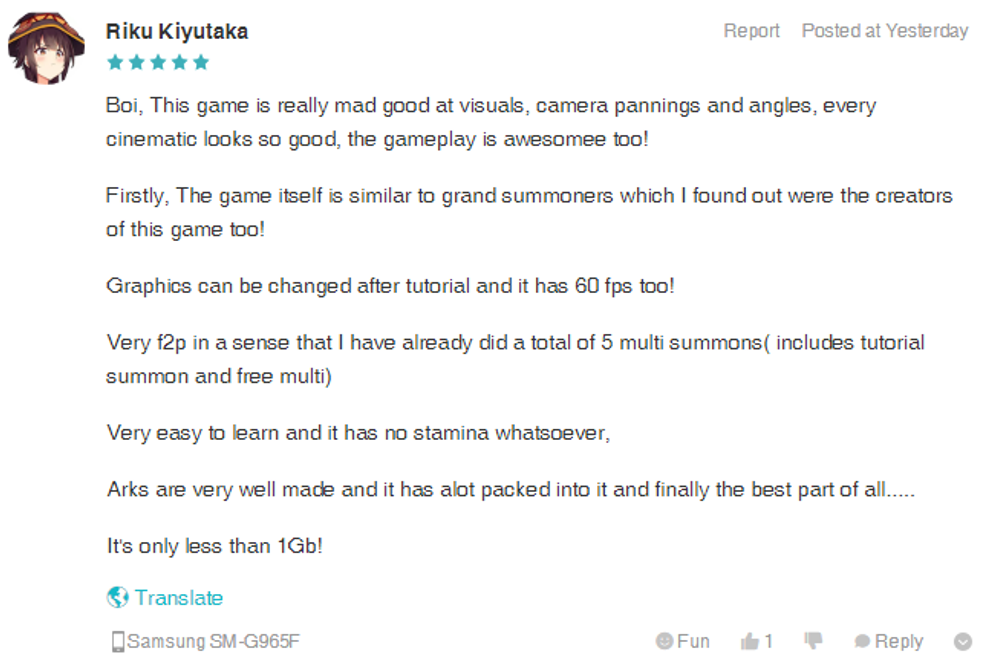 ★ Language: English
177036
"My Turn" is a TCG game featuring the Rogue-like and deck builds, the associated effects among cards and strategy within a team-pvp battle, the turn-based in-depth strategy, make it entirely addictive. You can choose favorite heroes and team up to 4 for the adventure.
• Collect powerful heroes to duel with cards
• Build deck with ease. Seize ever-shifting cards
• Turn-based RPG combined with Rogue-like Card gameplay, game is not easy but more fun and strategy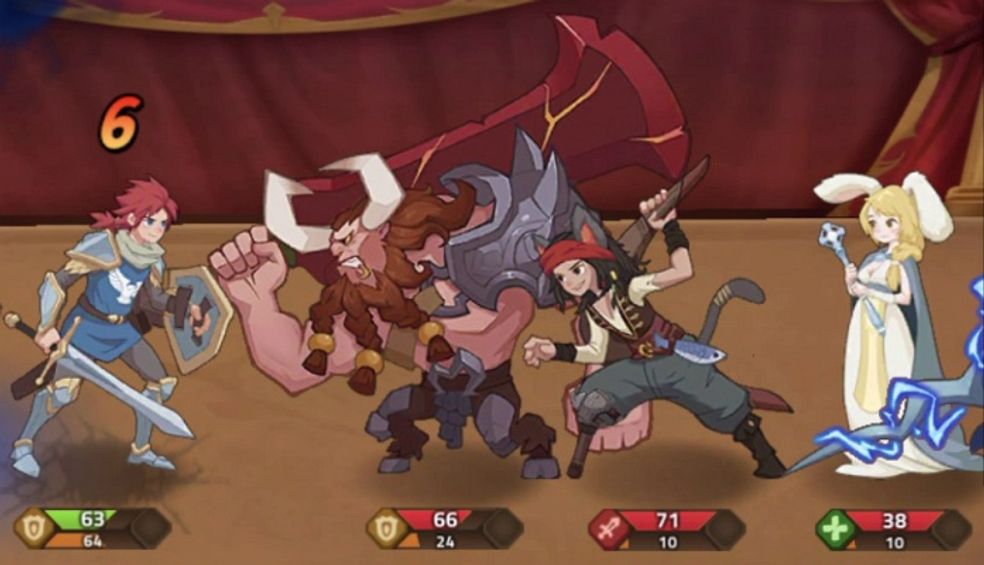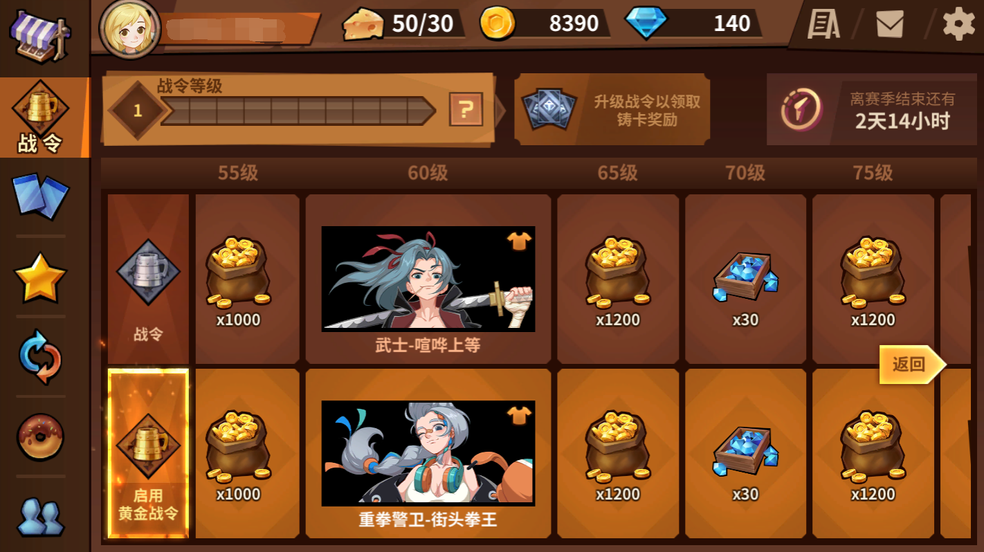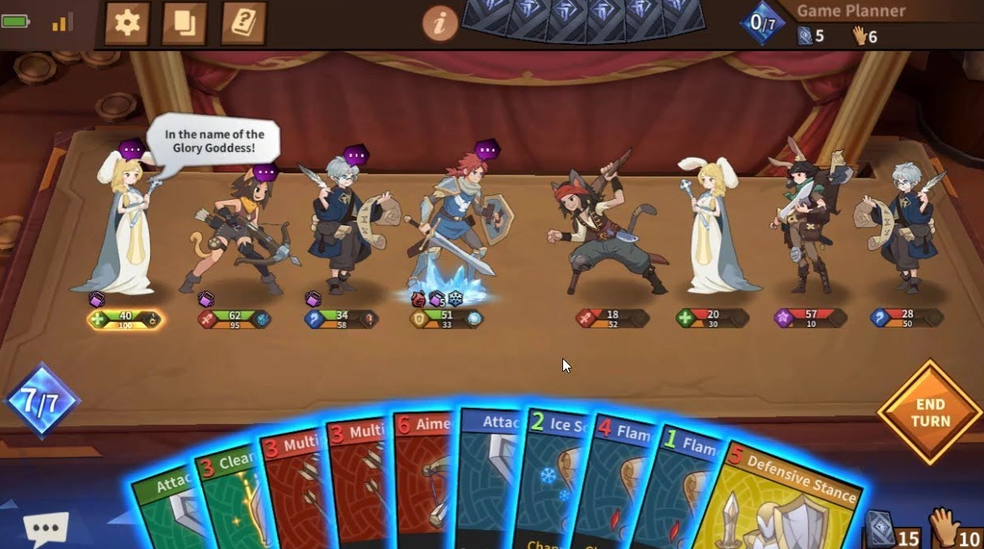 ★ Language: English
176708