【場景展示】涿縣-Station One Zhuo County
歷史的長河,總有深有淺,有湍急有潺湲,唯一改變不了的就如同河水般一去不返。
在這壯麗的山河大地上流傳著許多英雄豪傑的故事,讓我們提振精神昂手闊步一起感受下,那令人豪情壯志、血撒天下、千古流傳讓人興奮不已的三國巡禮吧!
涿縣是劉備和張飛出身的地方,位置東臨固安,西接淶水,北通北京,南至高碑,非常便捷,在三國歷史上雖然沒有過多的描述,但此地在三國史上,是非常值得探討的地方。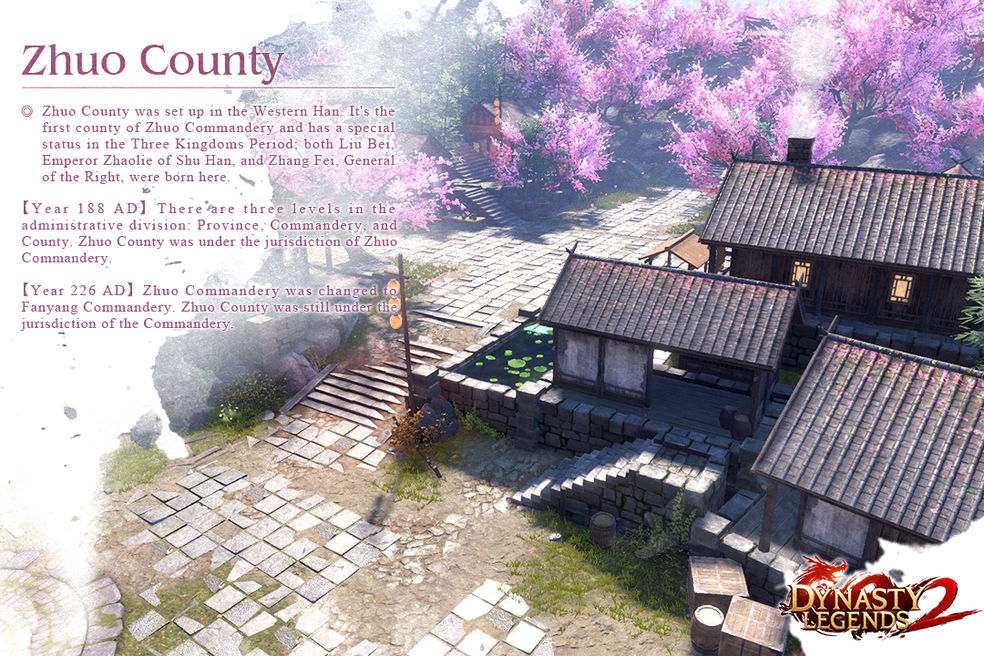 The great river flows eastward with its waves going away, together with those heroes of bygone years.
After knowing about the above places, now we're arriving at Station X - Zhuo County.
What a lucky place that brought up many heroes like Liu Bei and Zhang Fei.
Liu Bei and Zhang Fei were both born in Zhuo County. It got a very convenient geographic location, Gu'an to the east, Lai River to the west, Beijing to the north, and Gaobei to the south. There are a few descriptions about it, but it's a place worth discussing in the history of the Three Kingdoms.