Candy Crush Friends Saga Will Stop Operation in China Shortly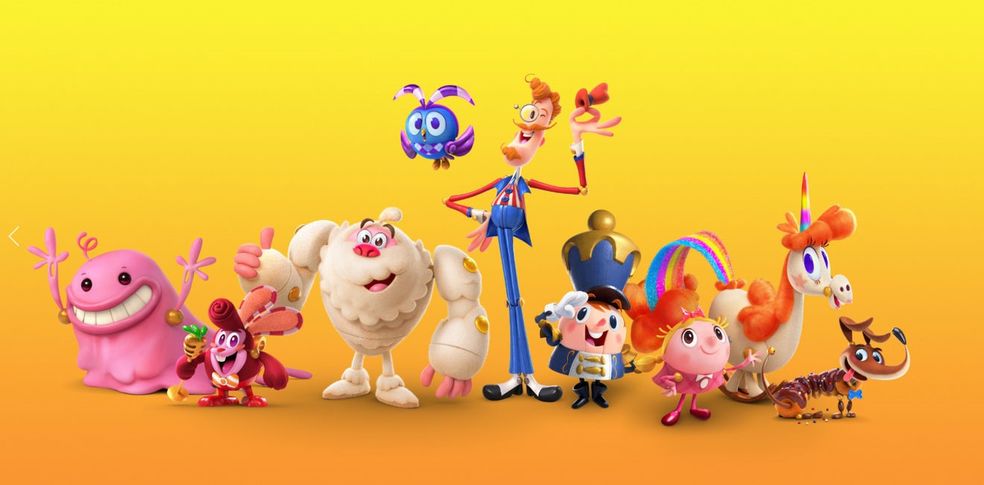 Mar 17th, 2022, the publisher of Candy Crush Friends Saga in China posted an
announcement claiming they will cease the operation of after May 18th, 2022, and the game cannot be downloaded after Mar 19th.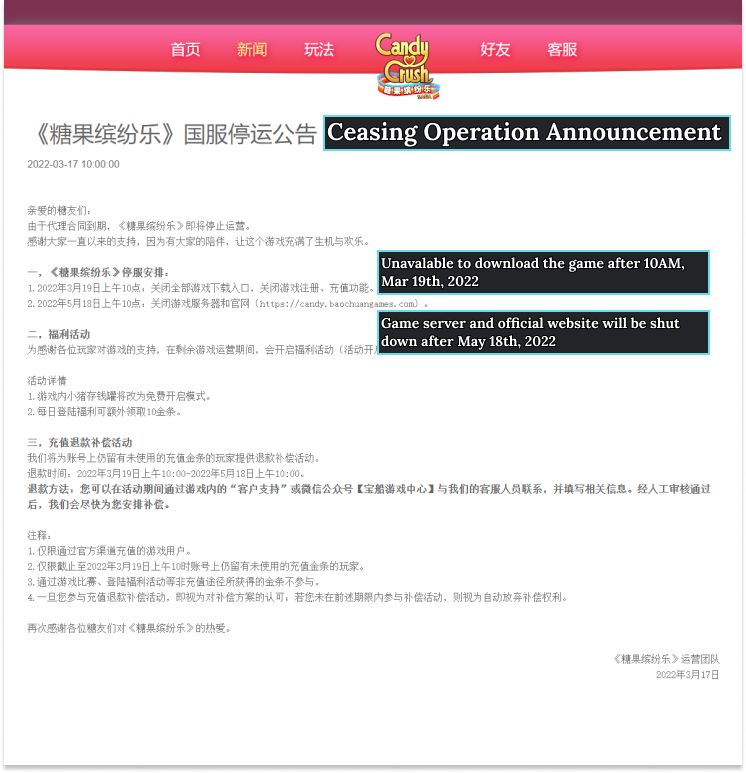 The screenshot of the announcement
The Candy Crush series is one of the most successful match-3 game series in the world and the Candy Crush Friends Saga is the newest sequel in the series. According to Baochuan Games, the Chinese publisher, they stopped the operation due to the expiration of the publishing contract.
This is not the first time for the Candy Crush series. In 2020, Tencent ceased the operation of Candy Crush Saga in China for the same reason.
The actually cause of ceasing operation this time remains unknown, a reasonable guess including unsatisfying market performance, and China tightening control on issuing video game publication numbers.