Pixel Roguelike Dungeon Crawlers We Love
Idle Sword 2 is an epic idle game and dungeon crawler. Not only tap to guide my heroes through dungeons, but also capture monsters and collect powerful incremental upgrades. I will never know what could creep up on my heroes because each time the dungeon is different.
The game hsa a very delicate pixel art style. Each time I start my adventure, the dungeon would randomly change. So there's never an answer about how to pass the game. I need to find my own solution. A variety of heroes are waiting for me to collect. Evolution system could make them stronger. And I also could defeat monsters to get the rare loot.
But this game has one disadvantage that makes me unpleasant. The unavoidable forced ads cause me headaches. I understand that this is a problem that many games tend to have. By watching the ads, I could get some game items. I think increasing the number and rarity of items obtained can reduce the headache that ads bring me.
77056
--------------------------------------------------------------
Thirty seconds into OneBit Adventure, and I was almost bored to hell: rigid one-finger control, boring combat. But as I play longer, I found out that this game, albeit its simplicity in design, is actually fun, addictive and smart.
I am amazed to see how the developer integrates some of the typical RPG elements - Blacksmith, Shop, Campfire, Skillsets, into one arcade-style roguelike dungeon crawler.
There are multiple classes for you to choose from, like Warrior and Wizard. You can have different builds and upgrade your equipment as you carry on with your adventure.
There is a Hardcore Mode available; once you die, you die.
Love the electrifying and retro music design. Well done!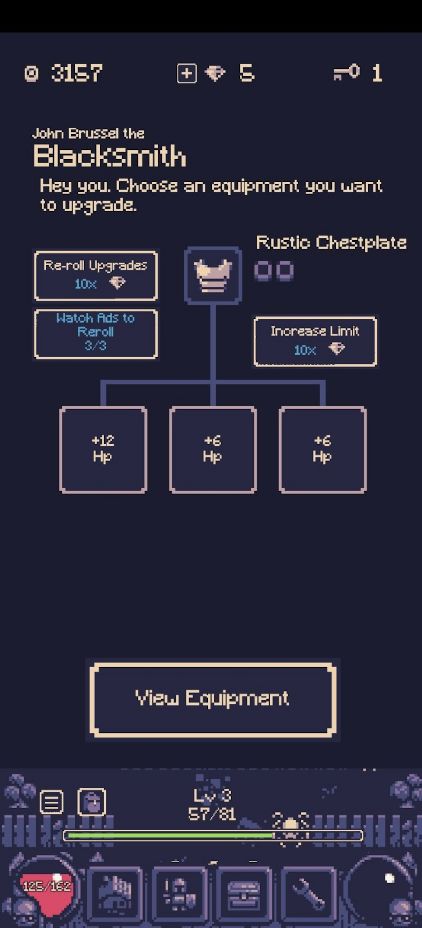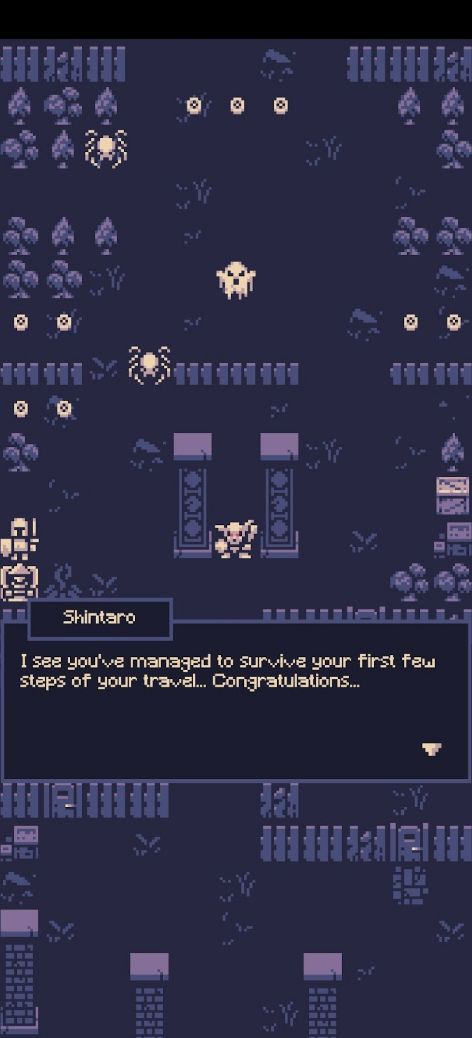 174086
--------------------------------------------------------------
Oh man, this game is really hard but addictive. It's the kind of a roguelike labyrinth dungeon that tests your luck and skills on an intense difficulty level.
The game size does not look big but it has many features you're looking for, like breaking the block to find more ways or secrets. That's the most interesting part of the game I think, you never know what's going to happen in the next room.
But even under the easy difficulty, I was killed by unknown things like poison, invisible enemy, the bomb goblin. From my experience, you need healing potions right away since you don't know what enemies await you. Get as many emeralds and golds as you can.
There's no major drawback to the game, but the ads banner at the bottom sometimes interferes with my control.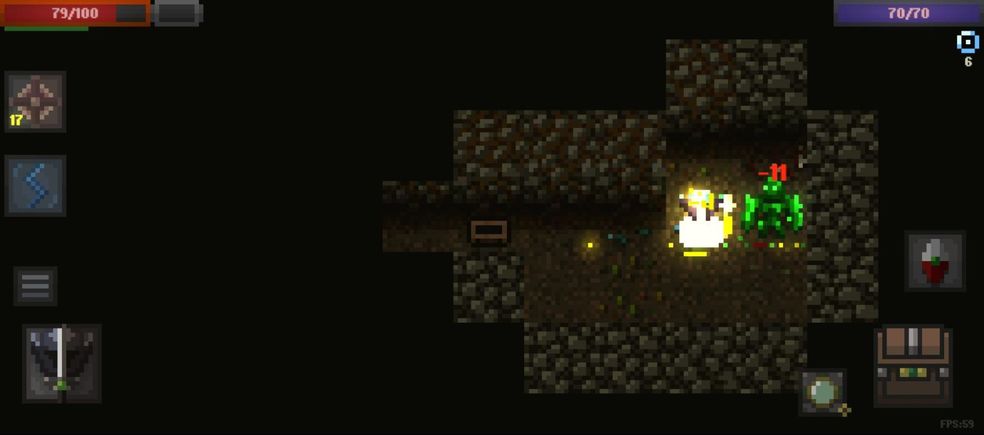 44698
--------------------------------------------------------------
Soda Dungeon 2 is the sequel to the free mobile game Soda Dungeon released in 2015 and was later ported to PC. Like the original, Soda Dungeon 2 is a game in which players explore huge dungeons, fight monsters, upgrade local villages for better equipment, and fight to clear higher stages.
The quests and collected resources can be upgraded through the town's tavern, and you can find more diverse adventurers and purchase new sodas for various upgrades.
Players can also upgrade other buildings such as the Blacksmith, which can craft ore and other materials into useful equipment such as armor and swords. Wizards also bypass previous levels, making dungeon exploration easier.
Soda Dungeon 2 has ads, but it's not too intrusive.
Unfortunately, Soda Dungeon 2 is free to play, so the mobile app contains ads. Thankfully, the ad was shown once every 3 or 4 dungeons, so I found it inconspicuous. If you really don't like the ads, you can purchase an ad-free upgrade for $6.49 worth of in-game currency. There is also a $8.49 'Starter Bundle' that removes ads and gives players other in-game bonuses such as a 10% increase in gold earned from dungeons.
Interestingly, the game lets you buy ad removers with in-game currency, but it costs 600 million gold, so you have to play like crazy.
The strength of the game is the Idle genre, but it has quite a few missions. For example, there are plenty of things to enjoy in various ways, such as weapon passives and adventurer purchases.
Also, it has quite attractive graphics and game style for users who like rogue-like pixel games.
Soda Dungeon 1's merit I think that the upgraded gameplay should be evaluated as a good enough game.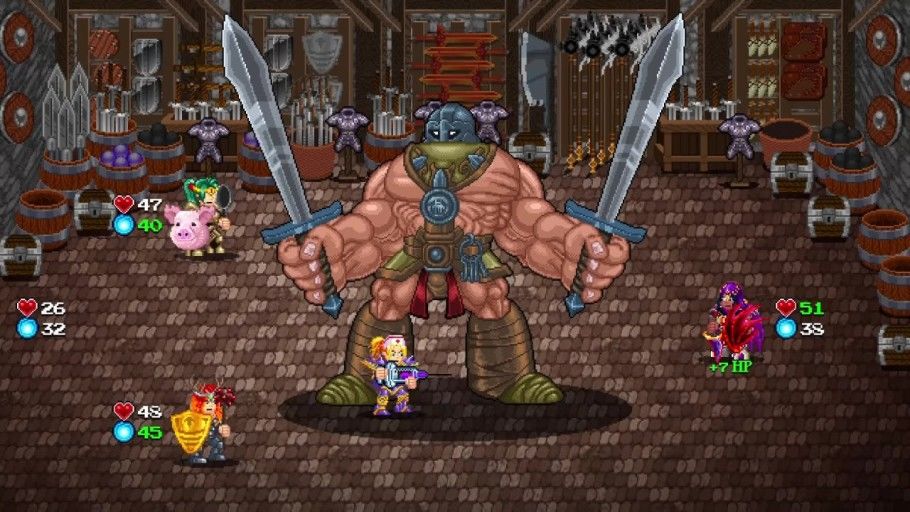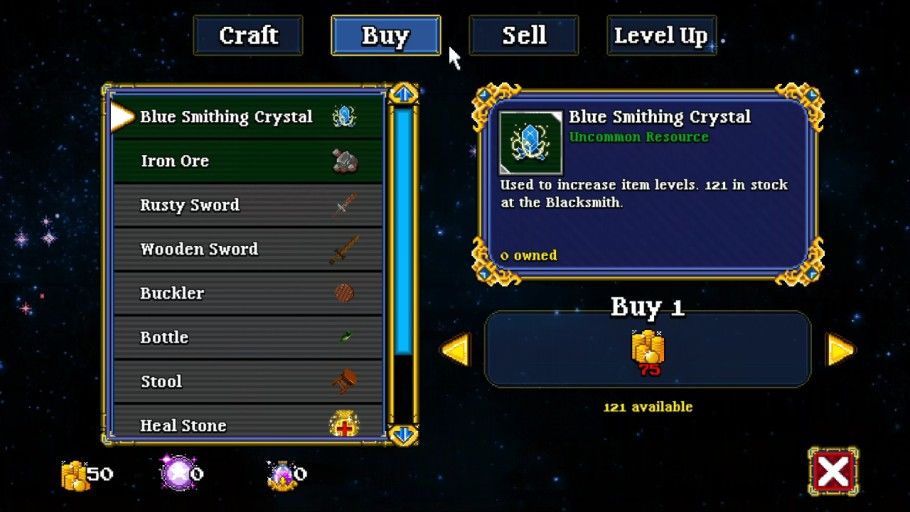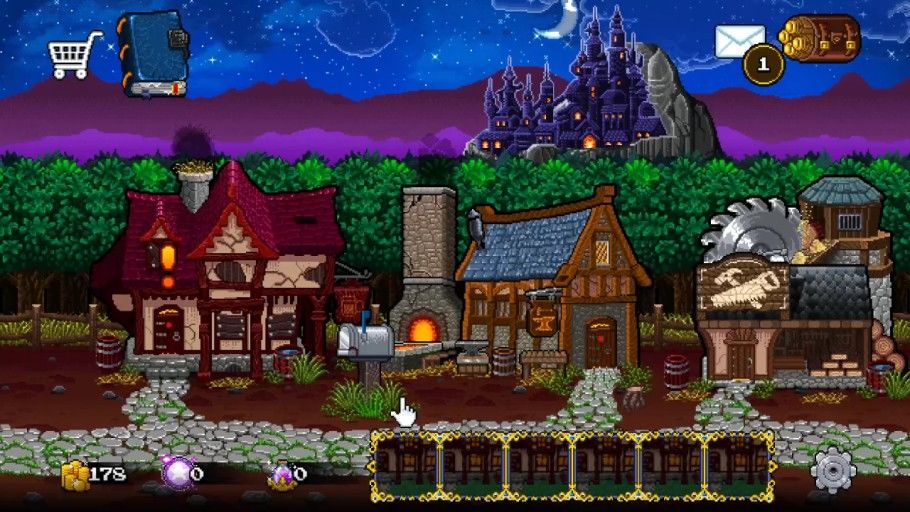 193098
--------------------------------------------------------------