Revisit the Battlefield of World War II

It's like a mini-battlefield on mobile, one of the best WW2 PVP games on mobile. With realistic shooting, massive WW2 weapons, and a variety of maps and modes, you can even drive a panzer or armored vehicle.
Rich World War II weapons, with support for customization.Game developers keep updating. There are currently 7 PVP modes and 11 maps, including festival events.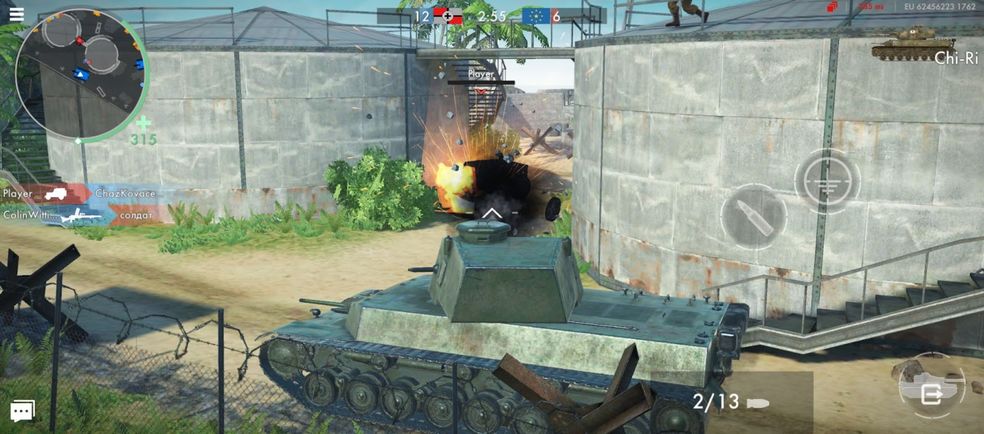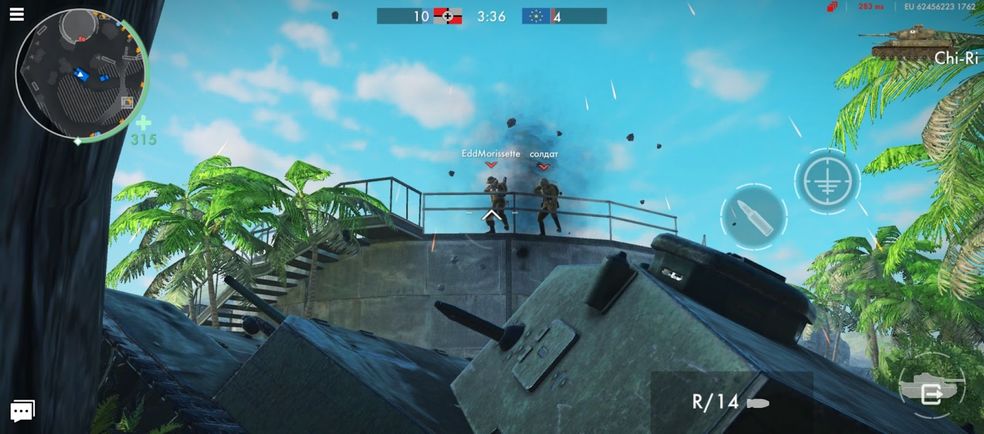 The graphic quality is excellent, you can see the particle effects like dust from the explosion.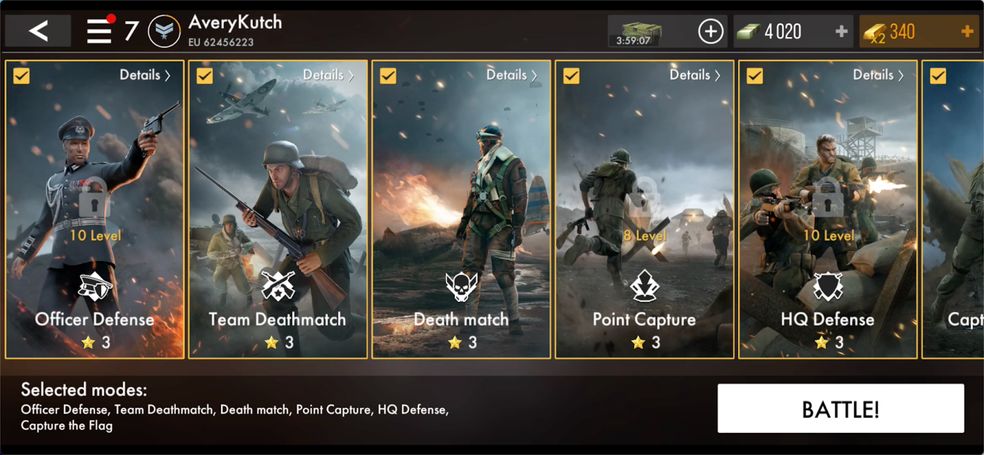 But it's p2w! The game experience ends at level 30. When you reach lvl 30, most of your matched players have fully-enhanced weapons. Can't jump over or climb. This may be a game feature, but it's not reasonable.
55912
--------------------------------------------------------------
● Ghosts of War brings into existence quite a realistic WW2 battlefield.
● The damage of guns is extraordinarily low, it takes more than a clip of bullets to kill one person.
● Autofire makes the game no longer a typical FPS anymore, I mean in a negative way.
● Tips: knives are practical and it's a more effective weapon to do some damage.
To be honest, Ghosts of War is not my type. For a multiplayer FPS with deathmatch mode, I know the XDEVS LTD seeks to port Battlefield to a mobile phone and they did make some great jobs like providing good-looking graphics, a variety of game maps, and fluid gameplay, but autofire ruins all the quintessence of FPS that should have.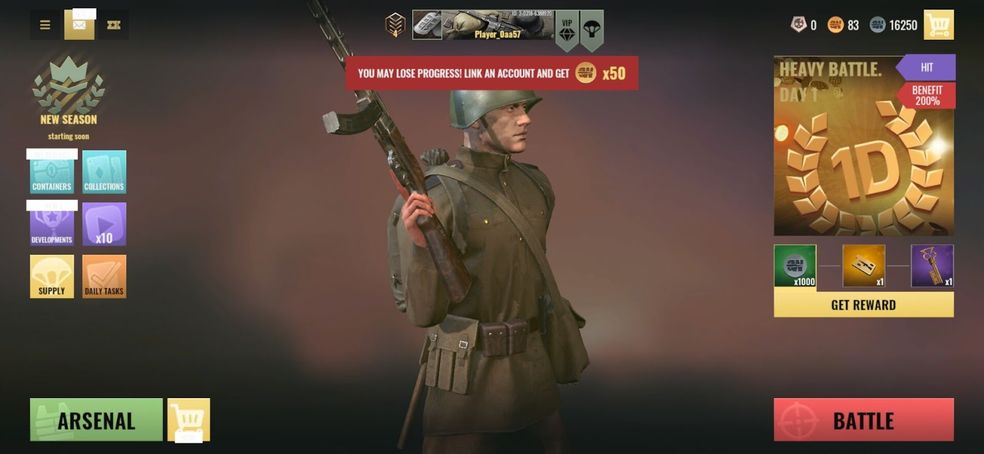 First, let's talk about the good sides. It's not fair to give a game a low rating by ignoring its merits. Ghosts of War: WW2 creates a realistic WW2 battlefield with landing boats, tank wreckage, and all other environmental elements which look pretty good. I guess most people would have a great first impression about that.
But after playing for a while, I find some defects I just can't stand - the autofire and the unbeatable low damage of guns. Everyone is tenacious like Rambo and it takes more than a clip of bullets to kill, making me wonder if I am playing a fighting game. Precisely because of this, the knife became a useful regular weapon in Ghosts of War. Moreover, the robots lack something we called artificial intelligence, They're coming at you like zombies.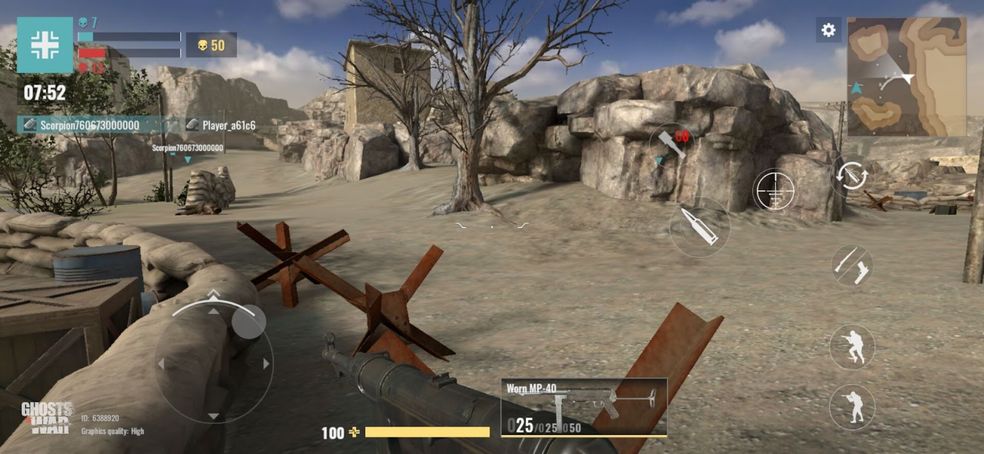 I think some people would like Ghosts of War for its great graphics, but I'm someone who likes to take down my enemy by just one shot in the head.
200424
--------------------------------------------------------------
World War 2: Battle Combat is an intense, realistic, and addictive first-person shooter set in the epic World War 2. The game is very addictive. I used to play it for hours continuously. The game is rich in content and has a variety of gameplay. I can also choose from many different game modes without getting bored.
The game gave me the opportunity to experience the terrible and brutal battles that occurred during the Second World War. I could choose to play as either the Allies or the Axis, each with its own unique set of skills and abilities. This game offers Team Deathmatch, Capture Point, Deathmatch, Knives Only and Arms Race. It wasn't long before I was unlocking new skins, rifles, consumables and grenades.
There were so many players that I didn't have to worry about finding an opponent during the match. Matches launch after only a few seconds and the fast-paced action makes me more excited.
+ Variety of weapons and vehicles
+ Featuring different game modes
+ Very easy to find players
- Money equals power (Especially high level)
I used to play Call Of Duty Mobile for a long time. This game has replaced COD for me and I think if you give this game a try you will also find that it's just as fun and easier to play then COD. I can even unlock trinkets for my rifles that are akin to Apex Legends.
It's rather unfortunate that after reaching high levels in the game, I encounter more unbalanced opponents in matches. For example, certain players' weapons are too powerful. But I hope the developers will enhance the balance of the game and add more new maps in future updates.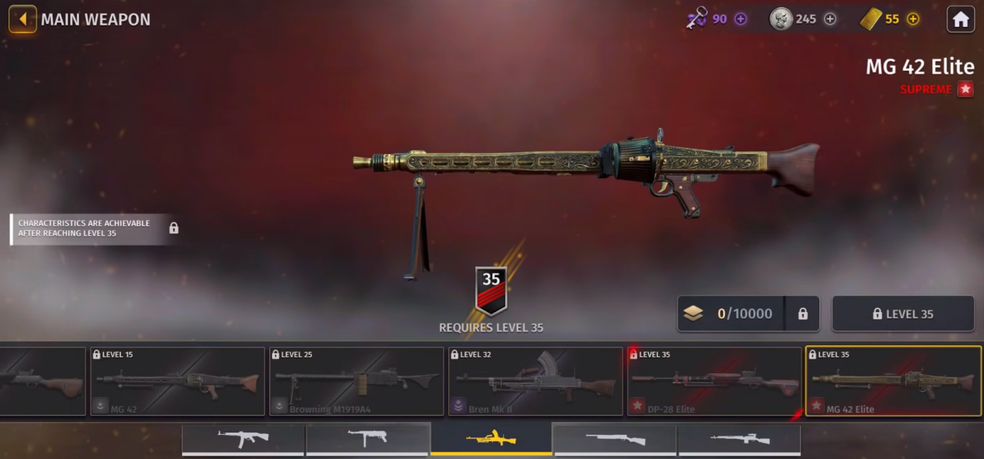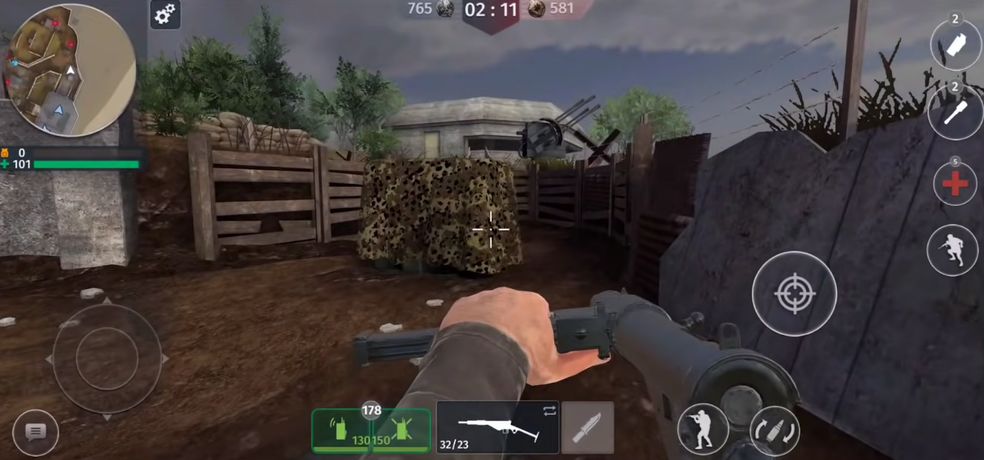 208532
--------------------------------------------------------------
Personally, I think the basic elements of FPS are the controls, the graphics, and the characteristics of each of the items of firearms. This game gives me a very special feeling. Aside from the basic FPS and TPS genres, this game is a collaboration between TPS and strategy elements. So, I love this game I would like to give a fairly high score for the fact that I made a new attempt and released a game that collaborated with a hardcore genre on mobile.
The menu is divided into 5 sections.
1,headquarters: Responsible for upgrading units
2,Armory: This is a menu to set the unit's armor. Armor can be purchased with game money or cash.
3,Officer's tent: This menu is for special units, where you can upgrade or purchase specific units.
4,barracks: This is where you manage random units in the game. Units can be collected from random boxes, and the collected units can be upgraded to suit the character the user wants.
5, battle cards: There are various types of cards. Various cards exist, such as attack cards and construction cards, and these cards are used as skill cards in battle. In the beginning, if you upgrade your attack card to main, the effect will be better.
Compared to Tier 1 (COD M, PUBG Newstate), it shows very poor graphics.
While it doesn't really affect gameplay, having vision problems in shooters is a pretty big problem. Also, since it is a game with strategic elements, the map needs to be displayed at a glance, but in this part, the intuition to check the map or the battle scenes are quite lacking.
Because the units produced by Barracks are used randomly, the fun of nurturing various characters is fresh enough and provides a variety of strategic routes. That's why I think it's a game that sticks to the TPS + strategy element.
The problem is that the strengths and weaknesses of characters of different classes in combat are not clearly visible. I think it would be a better game if we supplemented the points that emphasize the characteristics of various characters.
It was released in 2017, but the developer's efforts to continuously update it are wonderful.
However, since the launch in 2017, there have been user feedbacks about the issue of not being able to connect to multiplayer and the issue of vision, which has not been resolved yet.
We'd like some quick developer feedback on this.
As I said before, I think the novel collaboration of Strategy + TPS is a great challenge.
The fact that there are almost no P2W elements is also an attractive point of the game.
But for perfect gameplay, I think you need to upgrade the strategy + TPS element even more.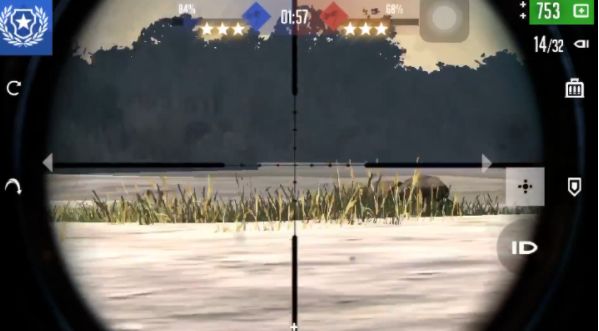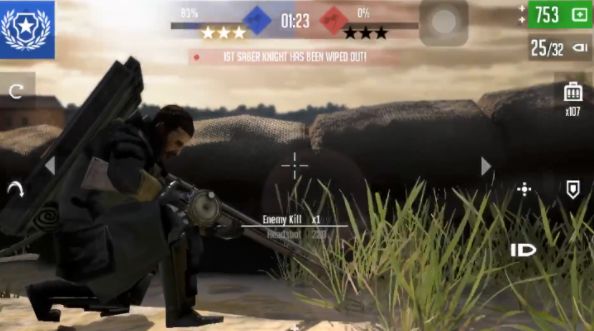 61206
--------------------------------------------------------------
Well, I know this game looks like some kids' game because of its weird cartoon-ish style. BUT, it actually delivers a decent shooter experience on mobile.
Multiple modes (single-player and multiplayer) ☑️
The story unfolds episodically. Each campaign is fun to play. However, too short and not very challenging for me. Some levels only take one minute to complete.
It would be cool to add voiceovers. This will surely the game more exciting.
Multiplayer modes need to be balanced and optimized. It takes a long time to find a match sometimes.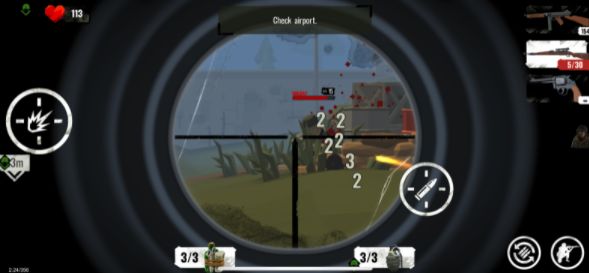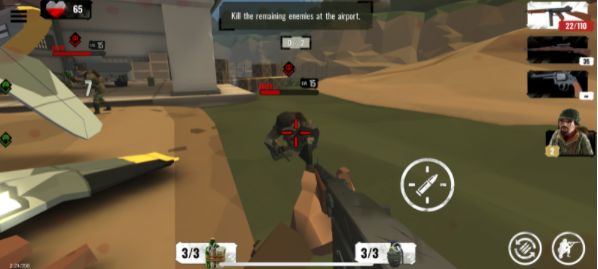 163869
--------------------------------------------------------------