You Can Now Play These PC Classics Anywhere Anytime
With
Diablo Immortal
finally launching on June 2, it's going to be easier than ever to play one of our favorite PC games on the go. And please, save the "do you guys not have phones?" jokes—we do, and we're excited!
But
Diablo
isn't the only classic series that has made its way into mobile form in recent years. The mobile gaming market has grown rapidly, and more game developers than ever are working to bring polished, triple-A quality gaming experiences to our phones.
Here's a list of some of our most beloved old PC games that have ports, sequels, or spin-offs on mobile. And don't forget to pre-register for
Diablo Immortal
now, so you'll be notified as soon as it's available and you can start grinding for loot and slaying the undead right away!
What's your favorite classic PC title to get ported to mobile devices? Or are there other games you'd like to see make that leap?

163760
I'm a Canadian player that just finished the closed beta. I've played D3 , D2 , lots of gatchas games etc.This is a very good game, well developed , combat is really smoth , graphics are top class and the game feels great to progress
Will play once it's out , for now lost ark is also incredible.
be aware of the 1 star reviews, the delays of the game and other issues have upset the community , me as well wants a diablo 4 more than a mobile game but giving a 1 star review because of a externalities with the company doesn't make much sense, if Diablo immortal was an independent company that never anounced or delayed the game you would have people glorifying and hyping this game as much as possible. great game , bad history still going to be one of the best mobile games.
also: I've played with a controller and it feels really really good .
227017
• Torchlight: Infinite |
@Kef
The Torchlight franchise has gone through a rough patch in recent years, but I'm happy to report that so far, Torchlight: Infinite feels like a compelling return to form.
So far in the beta I have tested both the Berserker and the Commander classes. I love the unique feel of tossing down spiderbots to do my killing for me as the Commander, but I eventually opted to stick with the Berserker.
The moment-to-moment gameplay in the combat feels great. Torchlight: Infinite is one of the slickest and most polished action RPGs I've ever played on my phone. From dramatic leaps to explosive area-of-effect abilities to teleportation spells, it provides tons of options that keep combat moving quickly.
My time with Torchlight: Infinite has been like an exhilarating return to a place I once loved but haven't visited in years. The old Torchlight magic is still going strong here, and if it stays that way for the dozens of hours to come, I expect I'll be sticking with it for a long time.
Read the full version by clicking
here
.
There is another hack'n'slash ARPG we'd like to mention, which is UNDECEMBER. Although the game is not that of a 'PC classic' and has been only out for a while, it's very well received! Plus, it's available on both PC and mobile.
214568
One of the best action RPG games I've ever played in all respects. In particular, the charm of this game is that the developer knows the direction the user wants and executes it. Although it is not a mobile game, Lost Ark also made many users a fan of their game because of the developer's knowledge of user's inconvenience and quick solution to it. This game is also like that, and I think that's the reason why users like this game.
The game miraculously doesn't have any auto-combat elements. Of course, I am also a user who hates the automatic battle system, but on the other hand, without the automatic battle system, the play becomes quite difficult. However, the game has surprisingly overcome this difficult part very well. You can designate one main skill as an auto-combat, but you have to click on the other skills one by one. In addition, it is a game that perfectly implements skill cooldown and skill tree balance so that users can feel the hack and slash element of the game.
Read the full version
here
.
187710
KartRider Rush+ is a classic kart racing game based on the PC version.
The Mobile version is even more exciting than before, supporting more styles and game modes. I am able to experience additional interesting matches. I could race with a friend or choose Solo mode. By collecting and upgrading characters and karts from the KartRider universe, I would finally become a legendary racer!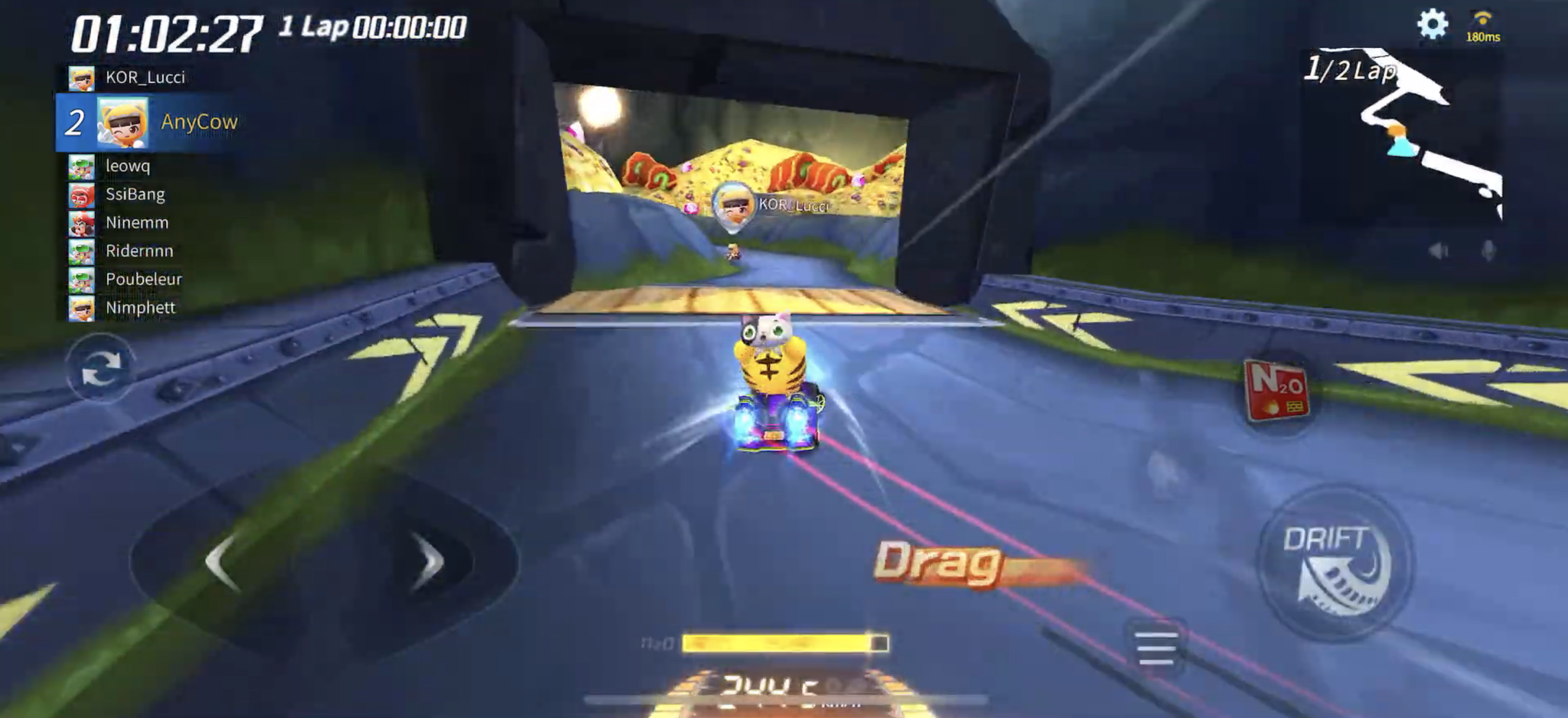 + Excellent drift control optimized for mobile devices
+ Multiple game modes such as Item Race, Infini-Boost or Lucci Runner
+ Customize stylish outfits and decorations
+ Over 45 tracks and various difficulties
- High-performance racing cars require money to buy
- Sometimes the server is unstable
4627
Even though the game is quite old, I believe Rayman Adventure is by far the most fun Rayman game on mobile!
What I can say is that it doesn't have the legendary load and a bunch of gameplay of Rayman Legends, but Ubisoft still managed to nail the Rayman series of fun side-scrolling runners.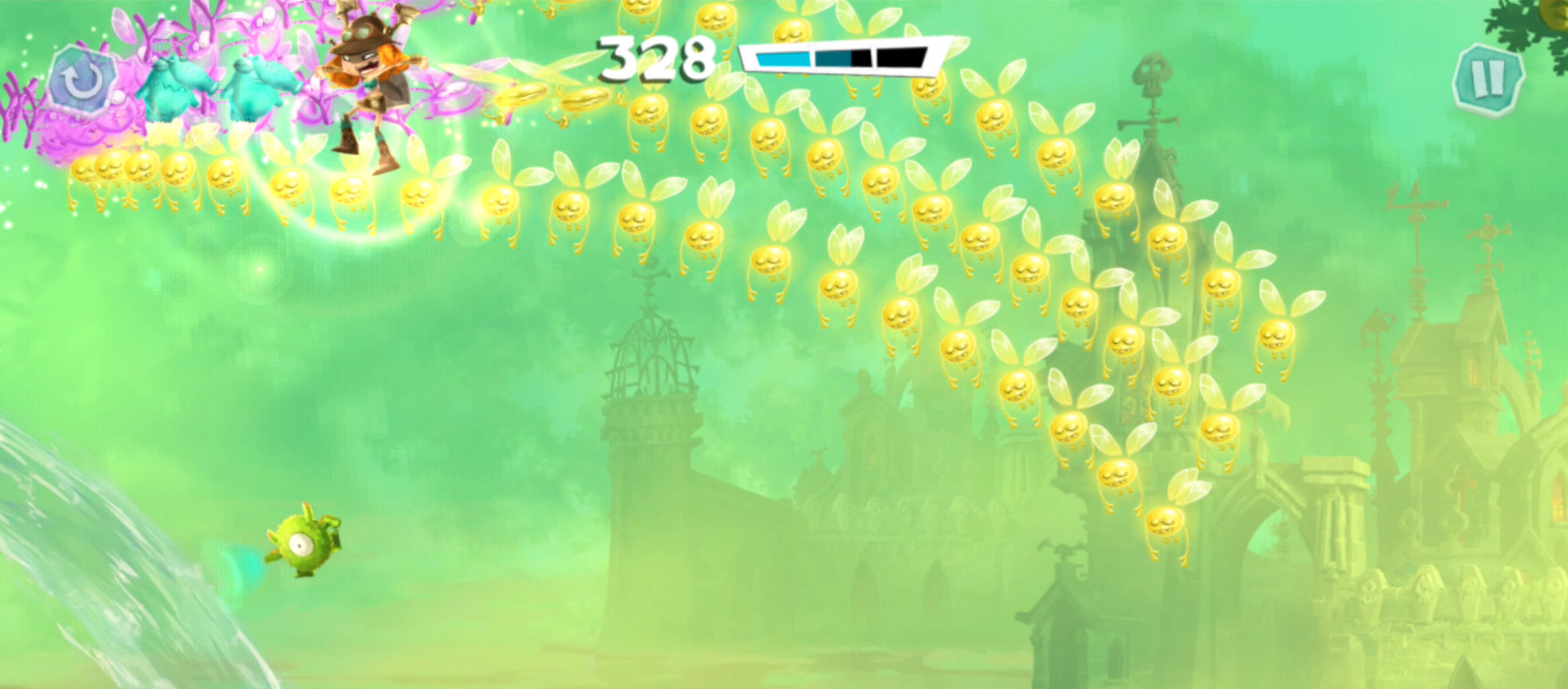 There are still a lot of familiar like you're running while collecting massive Lums, can turn back at any time to explore, hidden collectible things. Rayman, Globox, and Barbara are all back. Each level and the map are uniquely made.
I played it many years ago, it won't be boring to play on my phone for another 1,2 hours.
But what I didn't expect was that Ubisoft injected advertisers into this legendary game! I didn't think I would have to watch an ad for every level, god sake is ridiculous.
191499
- Not just a game for leveling up. It's a game for making friends.
- Best Ragnarok in my perspective.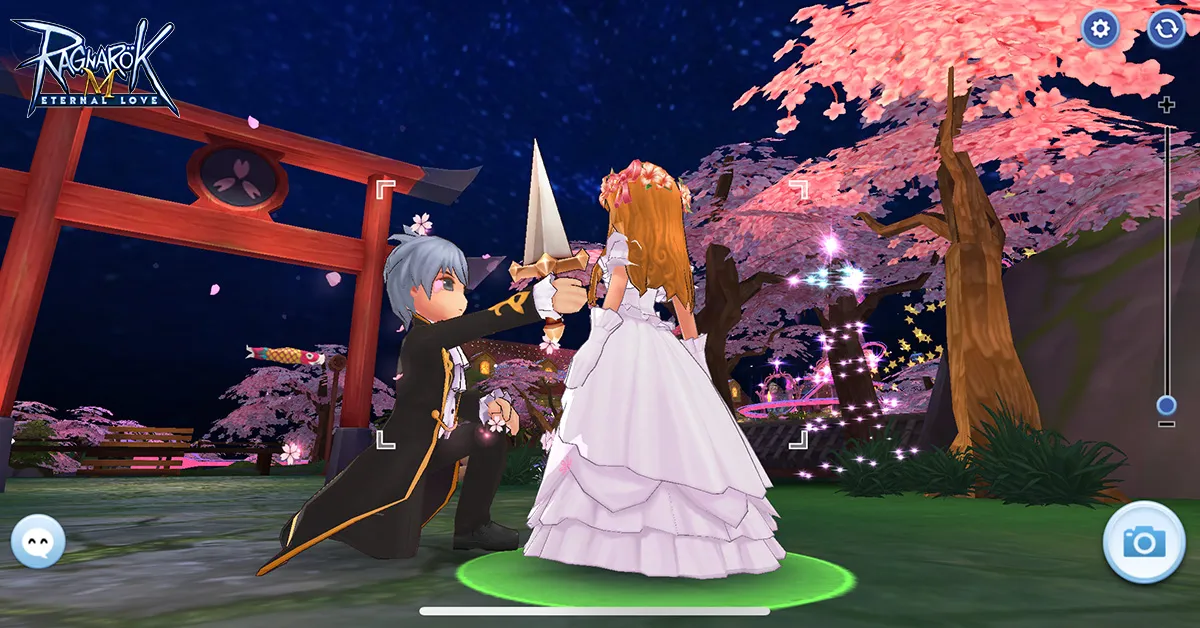 I'm sure Gravity already made more than 100 Ragnarok mobile games, some did a great job but most of them sucked. In All the Ragnarok mobile games that have already been made, Eternal Love is my favorite.
It's the MMO I think should be, not just for grinding or leveling up. We find new friends here or maybe, the true lover. The good side of Eternal Love is they're good at making a unique experience. Not just polishing the core gameplay, they add a lot of mechanics like photography, holding hands with other players, or cooking. At festivals, There are even fireworks shows. It's a game not just for being stronger, it's a game in which you can create memories with your friends.
162512
Black Desert PC, the basis of Black Desert Mobile, is an MMORPG game developed with an engine developed by Pearl Abyss.
It is also a historical game in Korean PC history that changed the structure of the two-power system of Korean PC games such as Lineage and Blade Soul in Korea to the three-power structure with the advent of the Black Desert.
Black Desert Mobile has a similar overall background to the PC version of Black Desert, but is actually a completely different spin-off.
In the early stages of development, it was jointly developed with the development team of the Black Desert PC version, but it was developed with the participation of the development team of the mobile version later, and it was released worldwide starting on February 28, 2018.
If you evaluate the game as the core content of an MMORPG, it is a good enough game. However, the inherent auto and P2W elements of mobile games exist.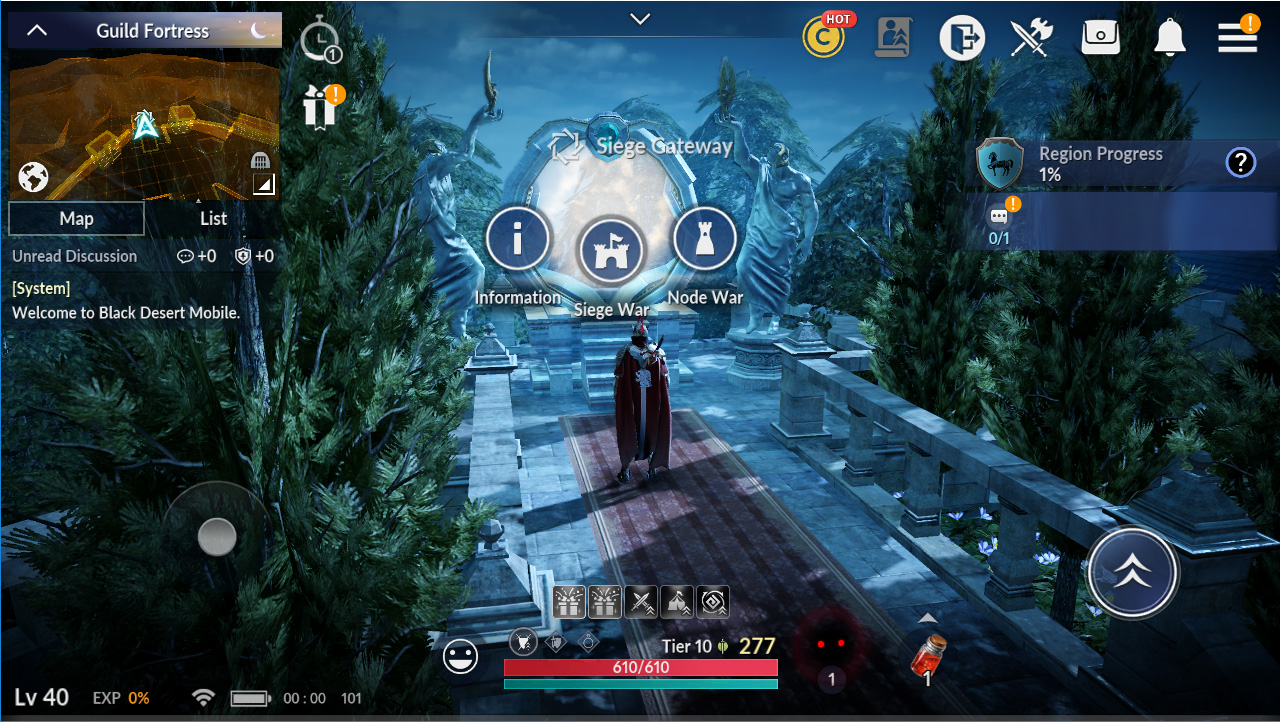 In the case of graphics and sound, the current mobile remastered version is applied before PC Black Desert. The graphic shows better graphics than the PC while inheriting the PC version. Through these excellent graphics, the weather changes in rain and snow are also implemented on the mobile.
In the case of sound, the remaster is pre-applied, so it shows a more magnificent sound than the current PC Black Desert, and if you listen to it, it shows magnificent music that can be said to have escaped the plain BGM of Black Desert that has been heard for years.
In particular, many users received favorable reviews for the customization before the game was released, and for the first time, a mobile game that can customize game characters from various angles has created a meme for many users.
In the case of the PC version, the shoulder view method was used, but the mobile version used a quarter view that allows you to feel the action more realistically on a small device.
Since the game is semi-auto control rather than full auto control, it is quite good that at least users can feel the control to some extent.
Also, as of April 2021, there are a total of 35 very many classes, and many more classes will be updated after that. That's why there are quite a few different routes to nurture different characters.
Also, since the game's quests and contents are quite extensive, you can continue to play the game through the submissions even after clearing the main mission.
However, since there is too many game content, users may feel very tired to play the game on a small device such as a mobile device.
Black Desert Mobile is a mobile game that has been around for over 5 years, but many users are still playing it.
Although it is a spin-off game, the game's story and gameplay are better than the original game.
In addition, Pearl Abyss' self-developed development capabilities and the Red Desert to be launched in the future are newsworthy of attention.
💬 
Let us know your favorite classic PC title to get ported to mobile devices in the comments! Also, do you look forward to Diablo Immortal?