[ Announcement ] Closed Beta Test II May 13th Version Update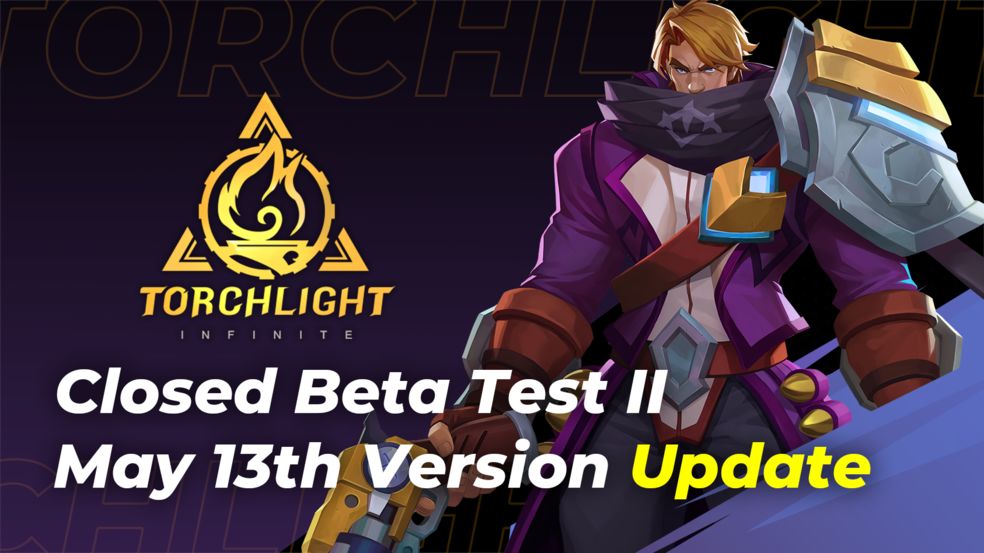 Torchlight Infinite CBT2 will go under two-hour server maintenance on
May 13th from 2:00 to 4:00 CST
.
Detailed patch notes here:
• Fixed abnormal double affixes to prevent added spell cold damage and lightning damage from mana cost recently appearing on shields together;
——Gears that carry both of the affected affixes prior to this update will remain unchanged, a small limited edition collectable for Hunters.
• Fixed English text on talent nodes;
• Fixed possible dull sensor on
Spark Hall
door;
• Fixed the inactive third affix on the legendary gear
Mirror Spirit
when equipped and manually activate new Spacetime illusion using Spacetime Youga.
——Before this update, summoning a new Spacetime Illusion does not reset the additional cast speed but stacks on top of it, this bug is fixed in this update.
——The third affix on Mirror Spirit is "When Spacetime Illusion is active, +1% additional Cast Speed each time you and your Spacetime Illusion cast a spell until you lose Spacetime Illusion".
The experience needed for most skill-level upgrades is accelerated to better support our design expectation.
• All skills under level 20 are recalculated and updated with new skill levels. Spider Tank and Machine Guard are not affected by this adjustment.
Thank you all for your support, the in-game reward will be issued to everyone for this server maintenance.