The Ultimate Guide to Throwing a Pizza Party (in Games)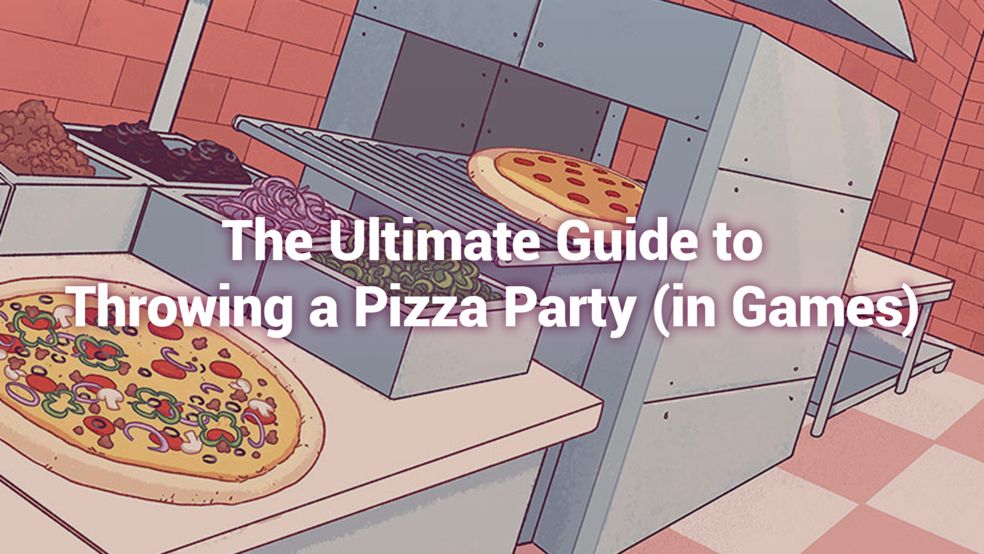 Did you know that Friday, May 20, 2022 is National Pizza Party Day? Never heard of it? Sounds like just an excuse to eat pizza? Hey, maybe you're right, but any excuse to eat pizza is a good excuse in our book.
Not so fast, though! Before you get those fingers all greasy, we've put together a list of some of the best pizza- and food-related mobile games. Download these to get you in the mood for chowing down on
America's favorite food
.
💬  Is pizza your go-to snack while gaming, or do you prefer chomping on something else? Let us know in the comments!
Our first two games are all about pizza, but they come at this delicious subject from very different angles.

• Good Pizza, Great Pizza |
@Jenn
The lockdown makes me miss the taste of a really good pizza more than ever. With no cheese nor dough at hand, I turned to a virtual pizza fest in Good Pizza, Great Pizza.
Good Pizza, Great Pizza is not "another restaurant simulation game." It has something in common with those typical cooking simulators at first sight: taking orders, making the food, and delivering it to tables. But after five minutes of playing, it became clear to me that Good Pizza, Great Pizza adds a heaping helping of charm to the restaurant sim recipe.
I find myself easily getting bored of restaurant management games due to their repetitive gameplay, but Good Pizza, Great Pizza makes the whole thing a lot more fun by introducing a diverse bunch of customers with different traits, well-written dialogue, and appetites for the most bizarre pizza imaginable.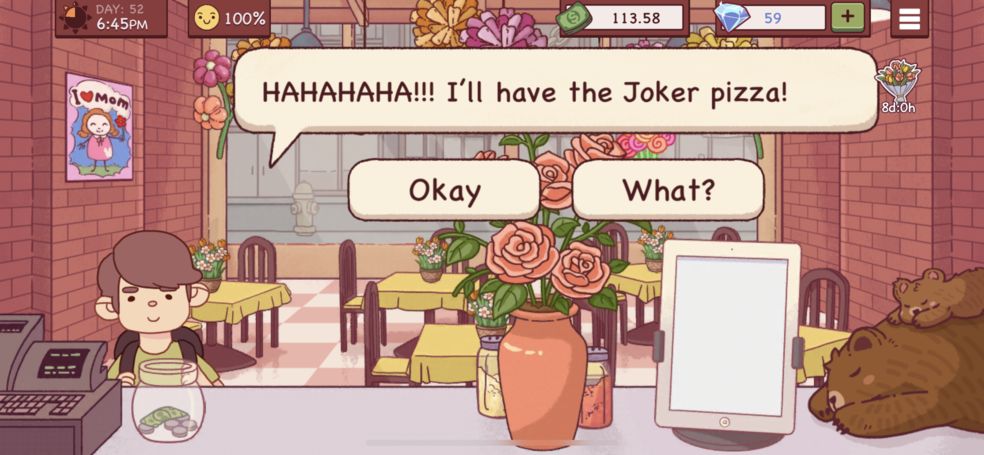 The Pie Chart app in the game is also amusing. It's like Yelp, and customers can leave their reviews of your pizzas there, which eventually affects the amount of the rent that you have to pay. My restaurant seldom received four or five-star reviews, but that's alright. I love reading mean comments. 💀
Kudos to developer TapBlaze for creating this delightful pizzeria game and all the punny pizza jokes contained therein.
7698
Pizza is so great that pretty much everyone loves it! But will you still have an appetite after playing this pizza game, where you find yourself as a mere piece of crust facing down evil veggies that want to kill you?
But wait, you're not playing a cooking game. Crust Crusaders is a fast-paced action shooter with some roguelike elements.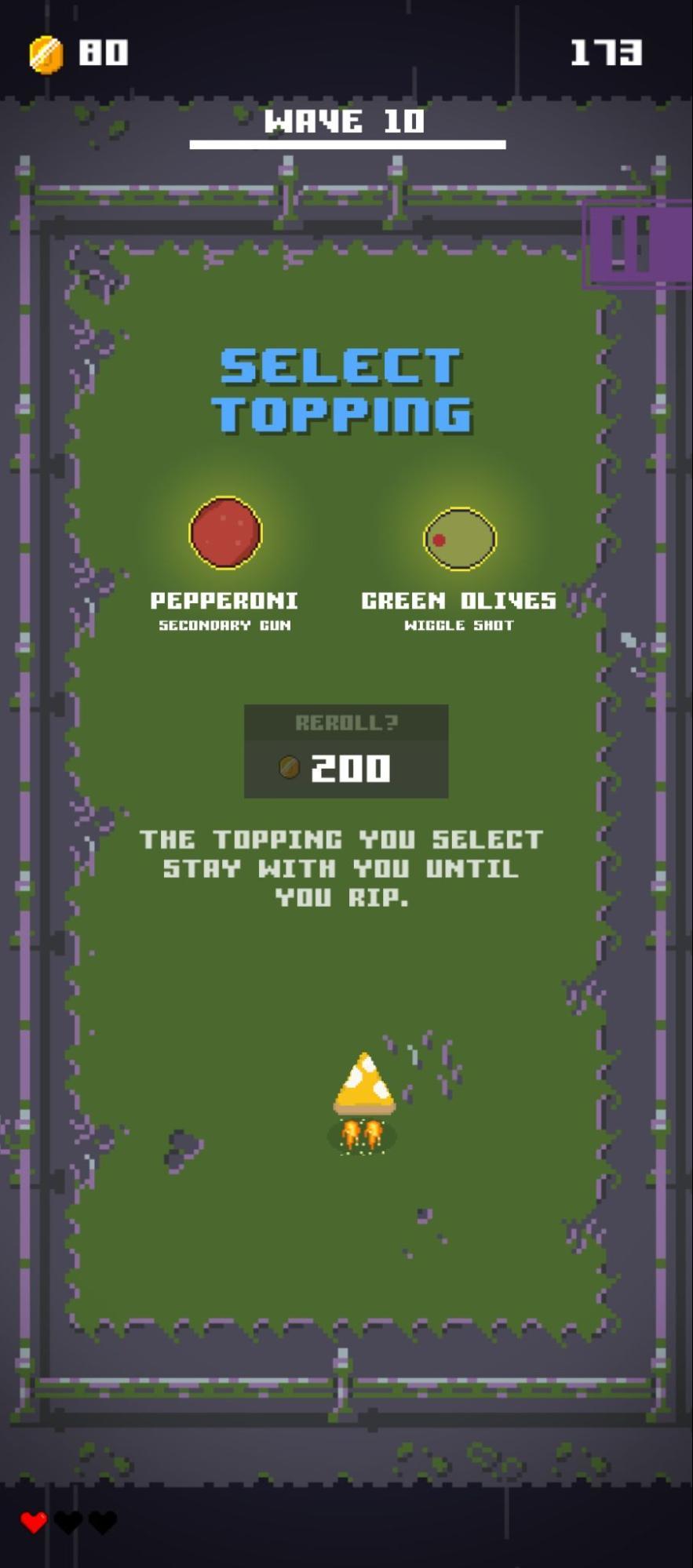 Despite the intense run 'n' gun gameplay, all the enemies in the game are common pizza toppings such as peas, onions, bell peppers, and radishes. It's really cool that each enemy attacks differently: The carrot stabs you, the pea shoots beans, and the large pumpkins smash you.
I also discovered that the little crust changes when it's topped with seasonings or meat. As your crust picks up cheese, pepperoni, and basil, it begins to look thicker and stained with green and red spots.
Anyhow, I still think it's a very interesting idea to mix pizza ingredients with action shooting.
229746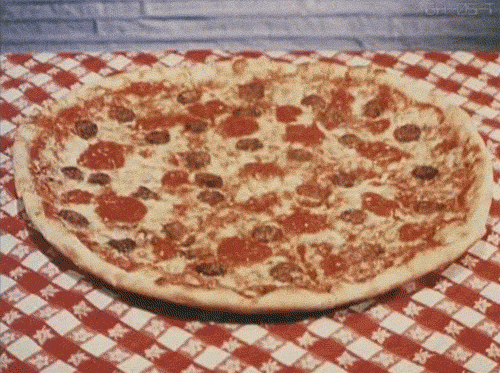 For our last three games, we picked some titles that are about food more broadly, but also about powerful memories of childhood and nostalgia. If you grew up eating as much pizza as we did, then some of your favorite memories are probably tied to the taste of melted cheese and chewy crust hitting your tongue!
• Bear's Restaurant |
@Kef
What would you eat for your final meal? My choice would be pizza, obviously.
Bear's Restaurant
is a charming, emotional little adventure game built around that last meal question. You play as Cat, a cat who works as the waiter for a strange little restaurant that appears to be situated upon a bed of clouds. Customers seem to appear out of thin air and disappear just as quickly after being fed any meal that their heart desires. And those meals are prepared by Bear, a jovial bear wearing a chef's outfit.
Most of Bear's Restaurant's gameplay is just walking around a handful of screens, talking to lonely spirits, and sometimes "diving" into their memories to find out how they died or learn specific details about their desired final meal. The game has a few extremely simple puzzles—so simple that even calling them "puzzles" feels like a bit of a stretch. It's not a mechanics-driven game in any way, so if you're not looking for a good story first and foremost, turn away now.
Thankfully, Bear's Restaurant absolutely delivers on the narrative front. The game is written in simple, clear, effective language that drew me in only to absolutely flatten me with moments of powerful drama and emotion. It has a cheat to easy moments of poignance just given the subject matter; death is both inevitable and tragic, and for most people, it's easy to find your chest tightening a little when confronted by that.
158244
For the past few days, I've been obsessed with
Kuma Sushi Bar
, an adorable and fun cooking game.
Kuma Sushi Bar is a casual cooking title with two core mechanics: making food for customers, and customizing the interior of the restaurant by repairing areas and purchasing furniture. It highlights traditional Japanese cuisine like sushi, nigiri, and sashimi, and it features authentically Japanese-themed art, fashion, and animals as interactable characters. With such a cute soundtrack, and an aesthetically pleasing pixel art style, Kuma Sushi Bar is a good game that's kept me playing for hours without end.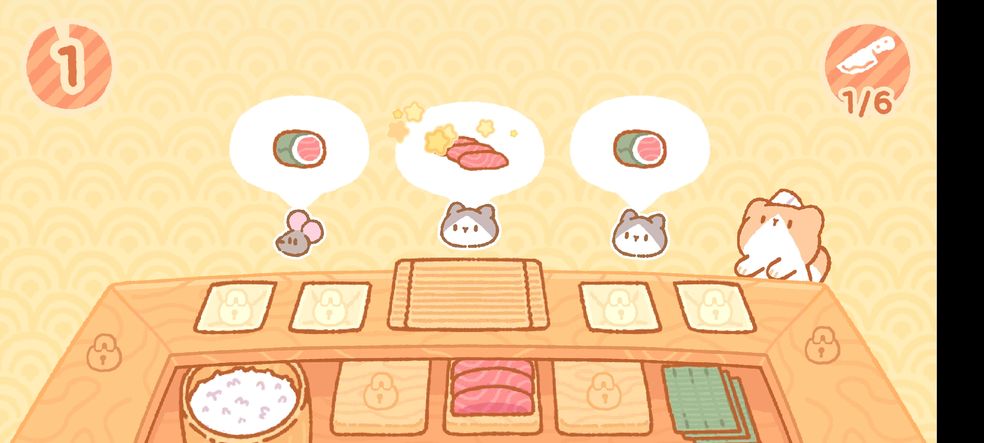 That end didn't come particularly quickly, however; Kuma Sushi Bar can be a seriously time-consuming game. I found myself regularly pushing against the limit of how many customers I could have in the restaurant at one time, and then I'd have to wait twenty minutes for the flyer to regenerate. Even the main sushi chef is time-gated in his ability to make food. This mechanic dragged the game out way too slowly and made playing more of a stop-wait-go experience.
The only actual way to speed up the process is to watch ads—and although I don't mind ads in games, Kuma Sushi Bar really pushed them on me. This experience isn't something that I'd enjoy alone, but charmed by such cute characters, soundtracks, and a lively sushi restaurant, I was more than happy just to take my time to enjoy the game.
234446
The year was 1991. My mom had popped in the VHS. Mysterious ninjas living in the sewers of New York City wearing colored eye masks... What was this strange movie? What followed would inspire a four-year-old me to embrace turtle power for decades to come. Naturally, I was eager to see if
TMNT: Mutant Madness
lives up to the lore and nostalgia that these ninja masters are known for.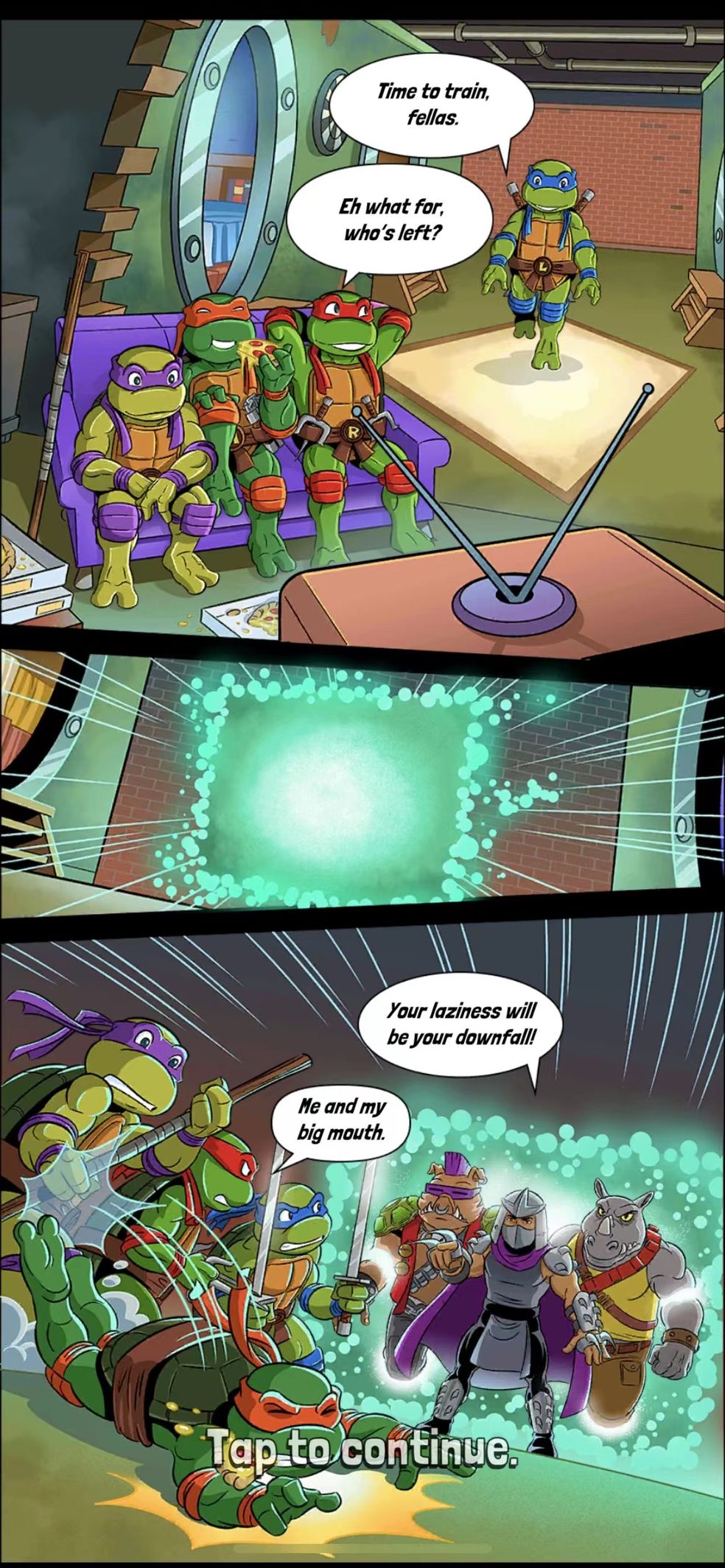 When starting the game, I was immediately impressed by the visuals. The cartoonish animations of TMNT: Mutant Madness reminded me most of the animated series of the nineties, with vibrant colors and exaggerated features painted on the turtles themselves.
TMNT: Mutant Madness drives home that sense of nostalgia by drawing its cast of playable characters from a wide collection of fan favorites, such as Casey Jones, Bebop, Rocksteady, and April O' Neil. The game allows you to mix and match your squad, which I found particularly fun. Not only was I able to play as the titular turtles, but I was also able to assemble different crews of five, even including villains like Tokka and Shredder.
The simple user interface, the wide array of characters, and the artwork in TMNT: Mutant Madness hooked me. It's easy to sink a few hours into this game or play a few quick battles while traveling on the subway. I've always been a fan of this fearsome fighting team, and TMNT: Mutant Madness made me shout cowabunga!
199443
💬  Which of the games in our list are you planning to check out as you prepare for your next big pizza party? Or do you have a different game you think deserves to be mentioned? Let us know in the comments!