Flash Diary #5 | Season Celebration Come Online!
Hi guys! You may have noticed that Season Celebration is now available in the "Event" section after the May 23rd update. Let's take a look at it!
First of all, you can now view your in-game stats on the main page, where your exciting journey through the season is closely archived with all kinds of details. Every accomplished in-game stats grants a certain amount of "Nova Points", which are displayed together with the target points in the season record. You may get more "Nova Points" by accomplishing various stats. So what are "Nova Points" used for?
• There are three badges obtainable at certain thresholds as you move along the respective progress of points, which can also display "Celebration Novas" in Share.
• Later updates will come with more customized content. Just wait and see!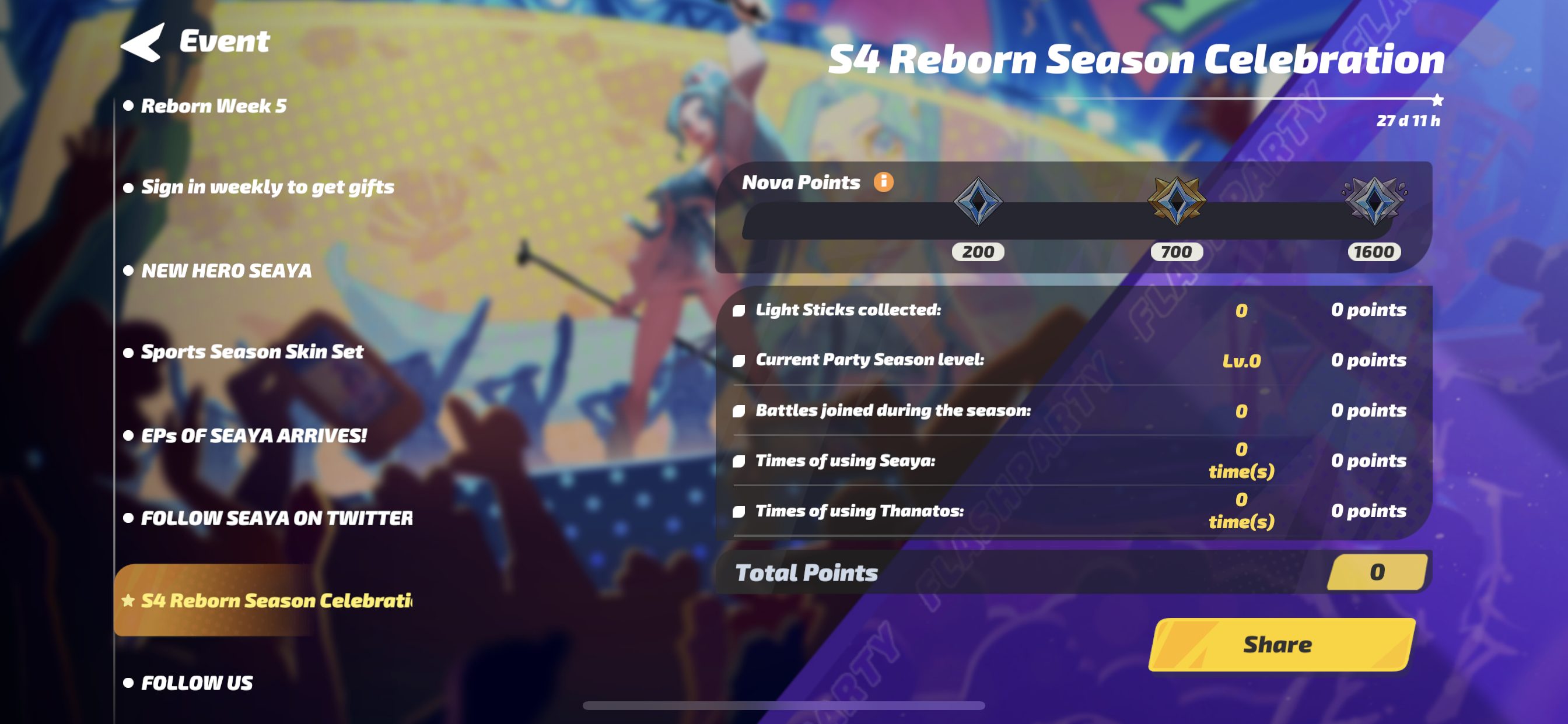 In addition, all the in-game stats are worth different points in the event. You can check out how many points a certain stats is worth via "i - About Points" next to the "Nova Points".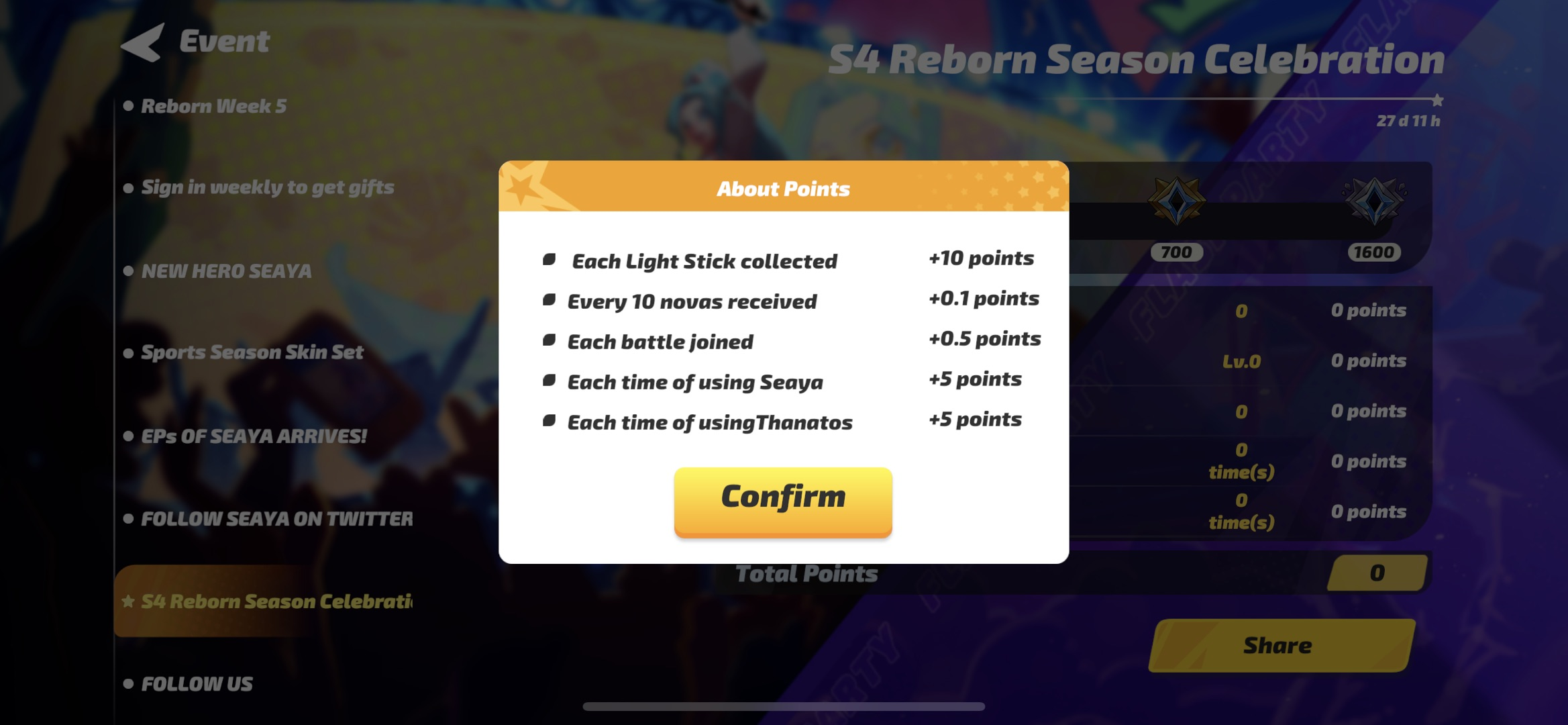 As the records of these exciting moments are surely to be shared, we have put a "Share" button in the lower right area of the event page, which will enable you to share your journey through the season and your most valuable Novas with your friends.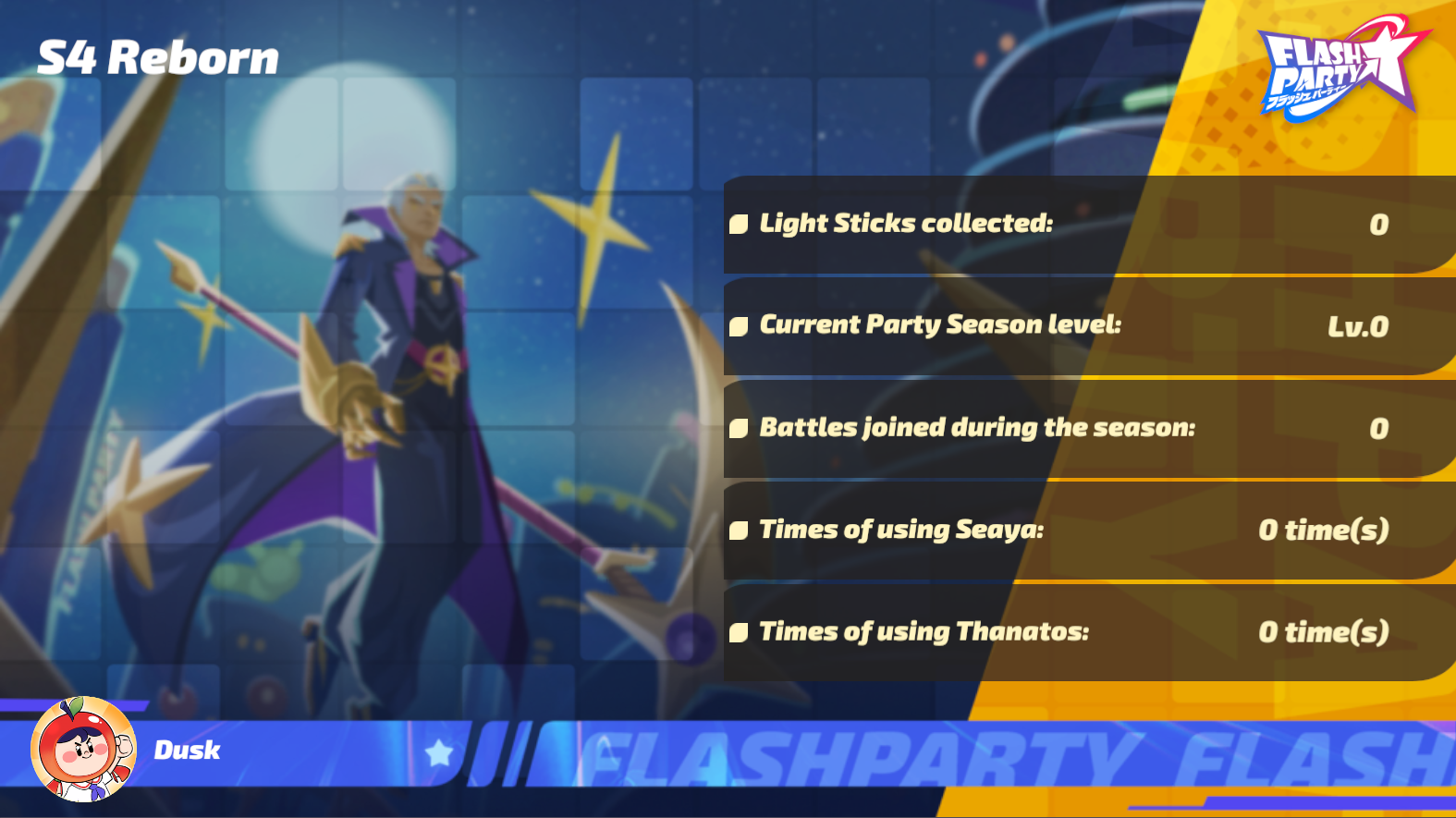 Please comment down below and show everyone what the most exciting season journey looks like!