Rogue Company Mobile: The Breakthrough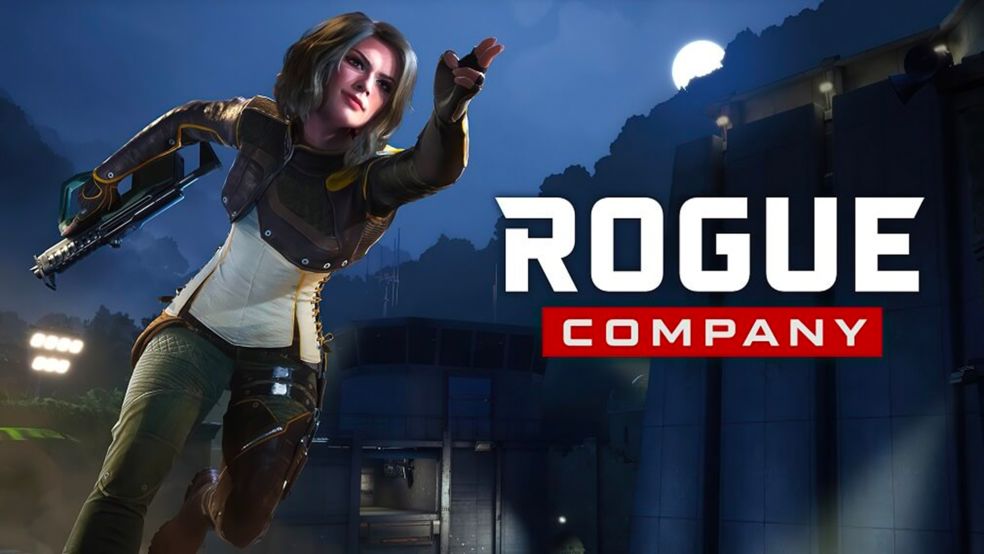 I am proud to present to you,
Rogue Company Mobile!
Having prominently been going live on
PC
and
Consoles
worldwide,
Rogue Company Mobile
will 100% have something for everyone. Rogue Company Mobile is a third-person tactical team-based shooter game aimed at Casual & Competitive players alike. Having released in 2020 alongside other popular titles such as, Square Enix's
Final Fantasy VII Remake,
Call of Duty: Warzone
,
Fall Guys: Ultimate Knockout
, and even
Animal Crossing: New Horizon
from the renowned Nintendo Company.
Players can expect
Rogue Company
to bring an excitement like no other! Featuring an extensive character lineup of all shapes and sizes, maps custom tailored for each type of individual, and an entire array of customized skins to show off what you're made of. With the title releasing back in 2020, many would expect it to be underwhelming when compared to more hyped up titles. However,
Hi-Rez Studios
has made a title deserving of multiple awards over its lifespan on various platforms.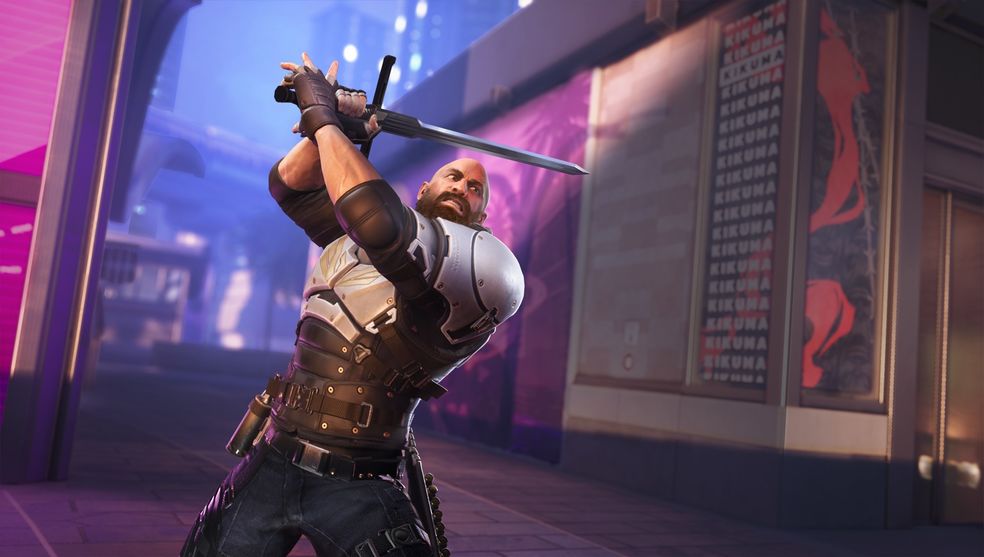 With this in mind, let's take some time to talk about one of the main aspects,
Characters
. Whatever you are looking for in a shooter game,
Rogue Company
has you covered in more ways than one. Featuring all kinds of selective characters,
Rogue Company
characters find their place fitting into one of six roles in the lineup,
Breachers
,
Defenders, Duelists, Intels, Snipers,
and
Supports.
Not many titles can boast having such a high and mighty detailed cast for players to choose from, but this is an area where
Rogue Company
dominates the competition.
Rogue Company
also features an extensive weapon system, allowing players to switch at will between specific types of characters in the lineup. Making sure that disliked characters can still be used by players that would rather not, effectively making any character fun to play and efficient in many other forms during gameplay. Also, you can use
Melee Weapons
! A concept that, while might be taken lightly, certainly has a very long-lasting effect on the game's history allowing for some very impressive highlights from top candidates.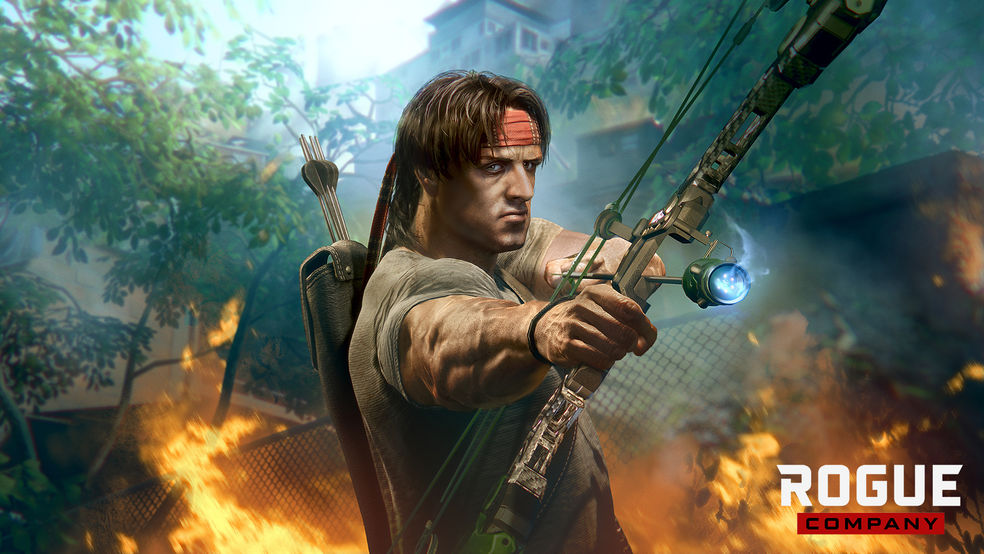 Rogue Company,
along with other various titles, features specially licensed characters into the lineup! This is a very huge deal since it opens up many possibilities for the future of the title, letting the company give its players recognizable faces from the past rather than new ones being added into the mix. As a previous gamer of the title, this is one aspect that I enjoy because while some of them may not be their own character, they do let people customize their experience even further with the use of skins.
Currently, featuring
Rambo
on the forefront, this opens up the field on shooter games bringing in collaborations with other well-known companies to make amazing results happen. This is something that many players have waited for from the genre, and might hope to see more of in the future as more releases come onto the radar of the public.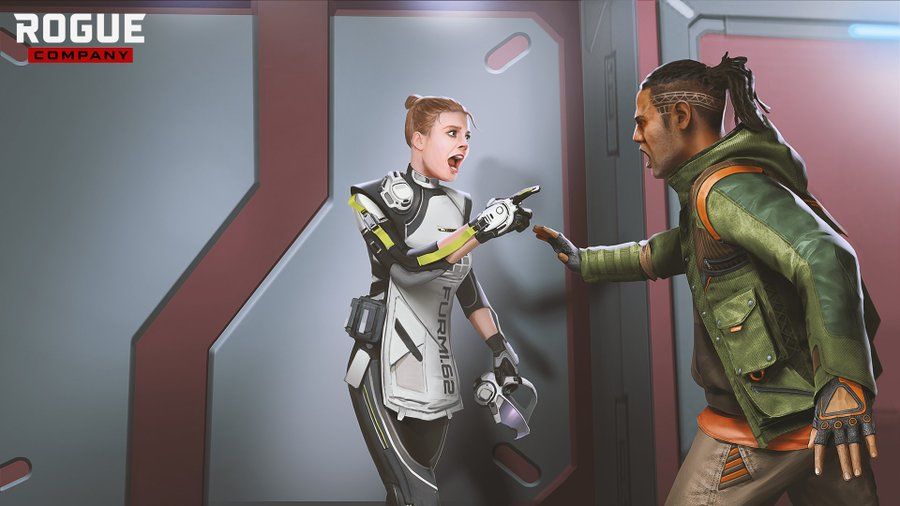 Rogue Company
in recent times has also been featuring events on the game's main lobby to attract and reward its veteran players. Upon first release of the PC version of
Rogue Company
, the game did not prominently feature this aspect as a main selling point of the title. With that said, I am sure many players really enjoy the feature, since with their release,
Rogue Company
has seen the likes of
outstanding artwork
and weapon skins for every character in the lineup.
Like with any event's release, however, paying users will sometimes have an advantage with having to spend less time than non-paying ones when it comes to achieving certain desired rewards for each instance. This is not necessarily a negatively impacted area, but rather it allows for players that go through busy lives to have the chance to own these limited-time skins. Overall, I am sure that many players love or hate it, but it is a necessary evil in order to bring this amazing experience to the forefront.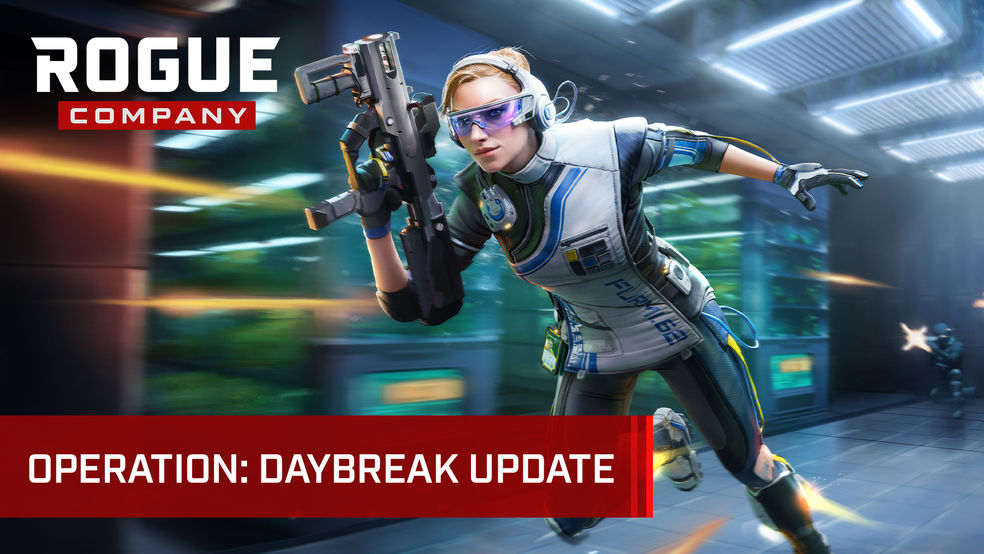 Just like this review coming to an end, at the end of the day,
Rogue Company
will regularly feature groundbreaking updates that are out of this world after every season's end. Resulting in new skins,
possibly
a new character or map, and a whole new experience to come with it. Having gone through multiple season at this point on the
PC
and
Console
versions, it is safe to say that the game's lifespan will not be coming to an end for a good amount of time compared to its predecessors.
Players can expect a whole new meta and possibilities with each passing season as technology evolves and the company explores around the edges of the gaming world as a whole. You can expect to be a part of something huge in the gaming world every couple of months due to
Hi-Rez Studios
being a major competitor in the industry with millions of players on their games worldwide.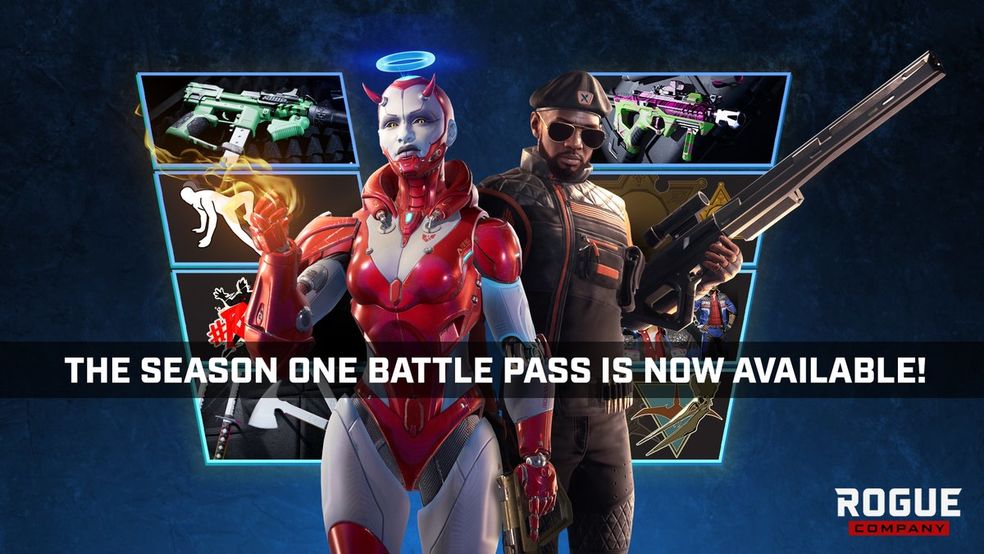 Last but not least,
Rogue Company
features a seasonal battle pass along with its events. Each season will feature a new theme and a multitude of pass rewards to go along with it. This is one thing that might garner a lot of hate towards the developers, but it is another necessary evil in order for the team to fund future content and decisions regarding the title. Hatred aside, the battle pass does however feature many uniquely tailored rewards towards it's paying players, with the pass giving a weapon featuring high quality effects being given as one of the final rewards.
Players will overall enjoy
Rogue Company
with what it has to offer to its player base. I personally, as a gamer since
Season One
, am along for the developmental road that it will pave in the future of this generation. I hope you enjoyed this review of what may potentially get released as a Mobile title, and I look forward to meeting you all in the game.