What Characters Should Come to Fortnite After Dragon Ball Z? Here Are My Top 10 Picks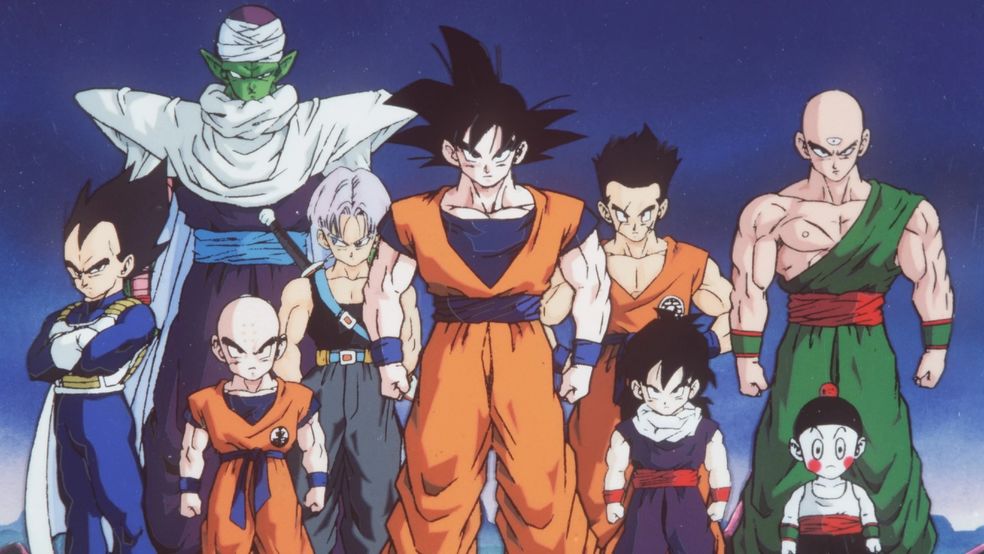 According to
a recent leak
, popular
Dragon Ball
characters such as Goku and Vegeta will be showing up soon in
Fortnite
. This is the ever-popular battle royale's second big anime crossover, after two rounds of
Naruto
character skins over the last year. And it's just the latest in a long, long,
looooong
series of crossovers
that includes everything from both Marvel and DC superheroes to music superstars like Ariana Grande to fashion brands like Balenciaga to
The Walking Dead
to freakin'
Rick and Morty
.
At this point, Fortnite developer Epic games doesn't seem to go more than a week or two without announcing a new crossover skin or event of some sort. The game's community seems to love these constant pop-culture additions, and with an estimated monthly base of over 80 million active players, there aren't many franchises that wouldn't jump at a chance to be featured on this colorful battlefield.
But with so many crossovers already having been done, who remains to show up in Fortnite? Plenty of great characters, it turns out. Here are ten of my personal picks for who should be added to Fortnite next. And let me know your top choices in the comments!
10. Monkey D. Luffy -
One Piece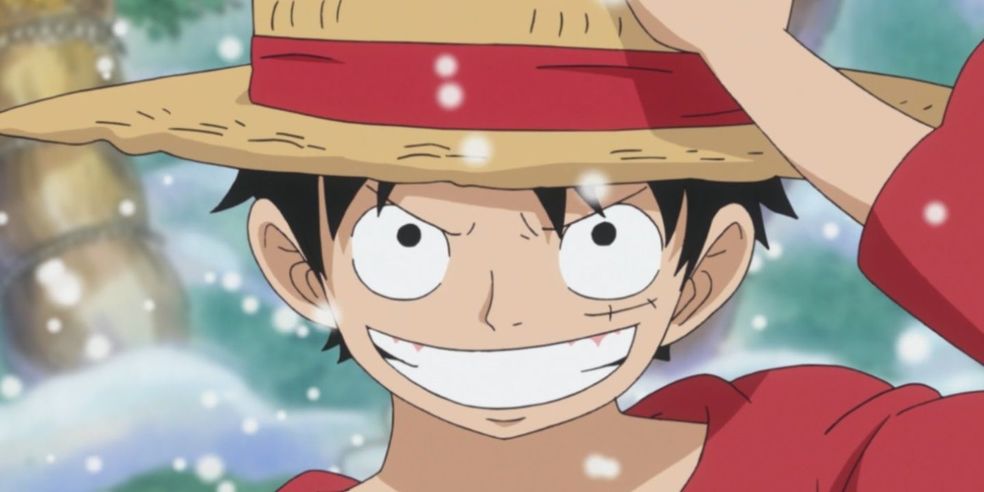 If anime crossovers are all the rage in Fortnite right now, particularly
shonen anime
, then they really should get the best shonen series and protagonist around:
One Piece
and its wannabe pirate king, Monkey D. Luffy.
Beyond Luffy himself,
One Piece
is full of a ton of great, stylish characters who would make for awesome cosmetic skins. And if Epic wanted to go the extra mile, they could use Luffy's stretching abilities to add some unique ranged-melee hybrid combat or provide for some unique methods of bouncing around the map.
A
One Piece
x Fortnite crossover would also be well-timed. Bandai Namco has a new RPG based on the series titled One Piece Odyssey planned for release later this year, and Netflix is currently producing a live action adaptation of the series likely launching in 2023.
9. Eric Cartman -
South Park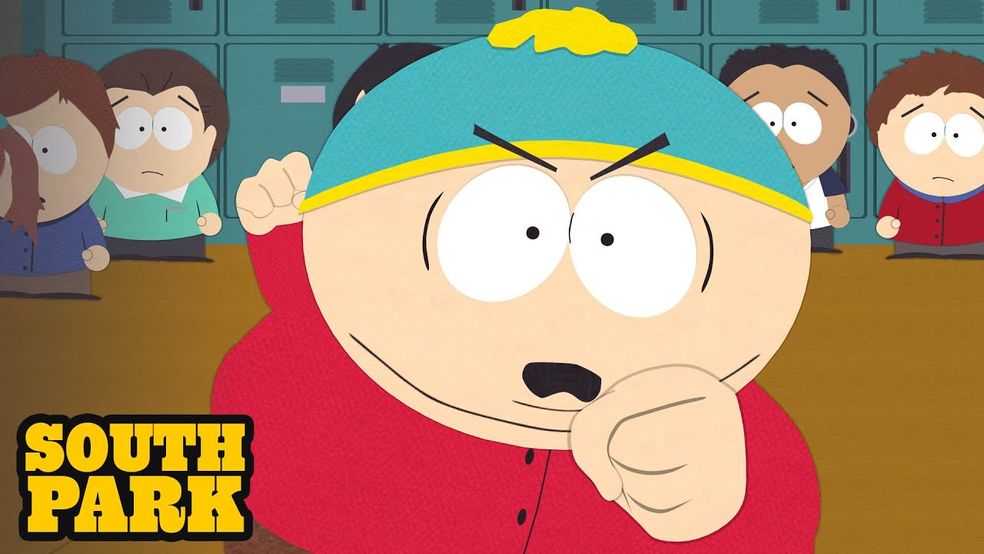 Ok, I get it, Fortnite appeals to a younger demographic, and maybe the more, ahem,
mature
humor of
South Park
would be a little too much for that audience. But if the equally foul-mouthed characters from
Rick and Morty
can make the cut, then I'm sure they could figure out a way to make Cartman and his friends fit somehow.
It's not like Cartman and crew are total strangers to Fortnite either. The game has been mentioned by name in the show multiple times, and the kids of
South Park
even dressed in Fortnite costumes for Halloween
one year. Plus
South Park
creators Trey Parker and Matt Stone are known to be hardcore gamers, so they're surely keenly aware of how big Fortnite is and how popular this crossover could be.
Being honest, I'm not even a particularly big fan of
South Park
's brand of humor these days—I grew out of it when I was in college back around Season 8. But I'd still love the nostalgia of seeing someone in a Cartman skin throwing a fit because the rest of his team just got knocked.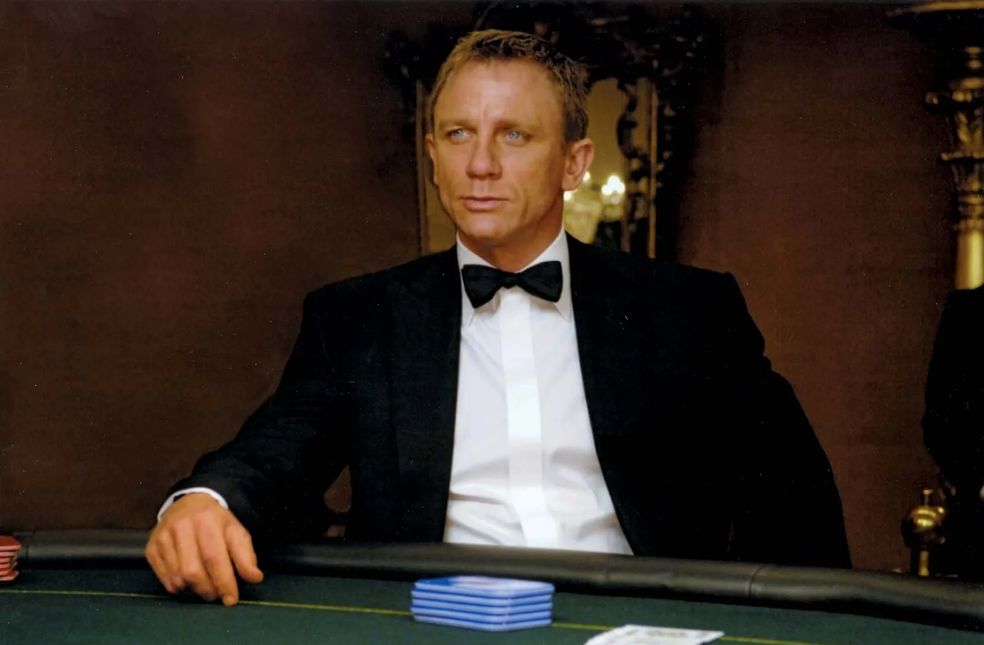 Epic may have missed the obvious crossover timing opportunity here. Last year's
No Time to Die
, the final Daniel Craig-era James Bond movie, would have been the perfect moment to add everyone's favorite super-spy to the game. The next Bond film, with a new actor at the helm, is likely
at least two or three years away
.
That said, there's no bad time for more 007. 2022 actually marks the sixtieth anniversary of Bond's thrilling adventures. What better time to add some skins that celebrate not just Daniel Craig's great turn as Bond, but the whole legacy of the hero? There could be a whole set of cosmetics for the different Bond stars, including Pierce Brosnan, Roger Moore, and the late, great Sean Connery. Heck, you could even squeeze a George Lazenby skin in there. Why not?!
This may be more complicated for Epic to pull off due to needing to get licensing rights from the actors involved and not just the generic Bond character. But if anyone can manage that, it's got to be Epic Games, right?
7. Kirby - Kirby's Dream Land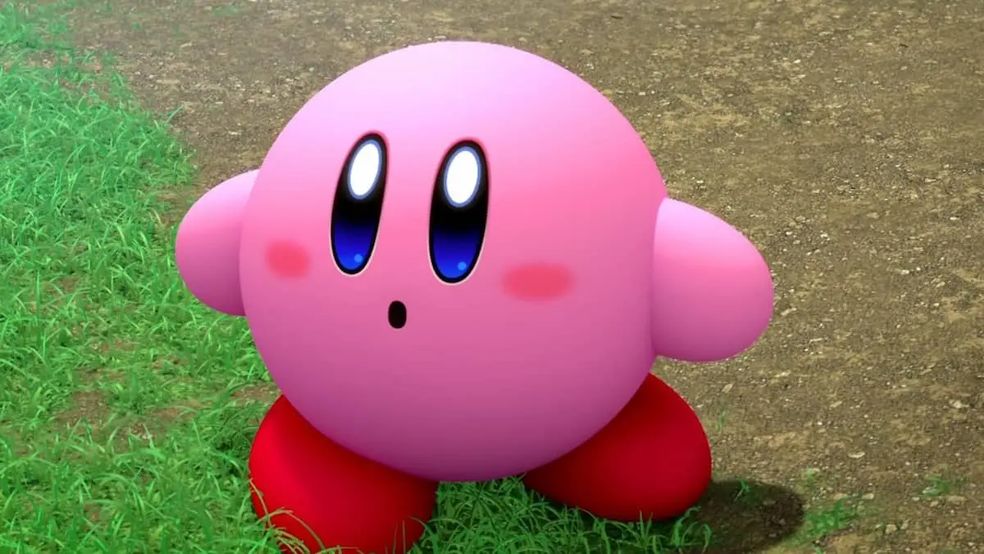 While both Sony and Microsoft have had appearances from some of their major console-exclusive characters in Fortnite, Nintendo has yet to allow one of its iconic characters in on the fun. While an appearance from Mario and Luigi or Metroid hero Samus might be obvious first choices, I think the best idea would be to put Nintendo's pink fluff ball Kirby into Fortnite.
How does Kirby work as a Fortnite model? Can he even hold a gun? No clue. But just imagine the possibilities of using Kirby's incredible sucking abilities on the battlefield. Maybe sucking up other players gives Kirby access to a copy of their current loadout? Or maybe you can just suck them up and then spit them out to launch them across the map and out of your way? There's lots of possibilities, and they're all really goofy and fun in the way that the best Fortnite crossovers are.
Curiously, Kirby actually
has
made a very brief appearance in Fortnite—a blink-and-you'll-miss-it cameo in
this 2020 trailer for the Party Royale mode
. While eagle-eyed fans caught the adorable character, his inclusion in the trailer was never explained. Was it just an Easter egg? Were there further plans that fell through? Here's hoping there's still room for Kirby x Fortnite in the future.
6. John McClane -
Die Hard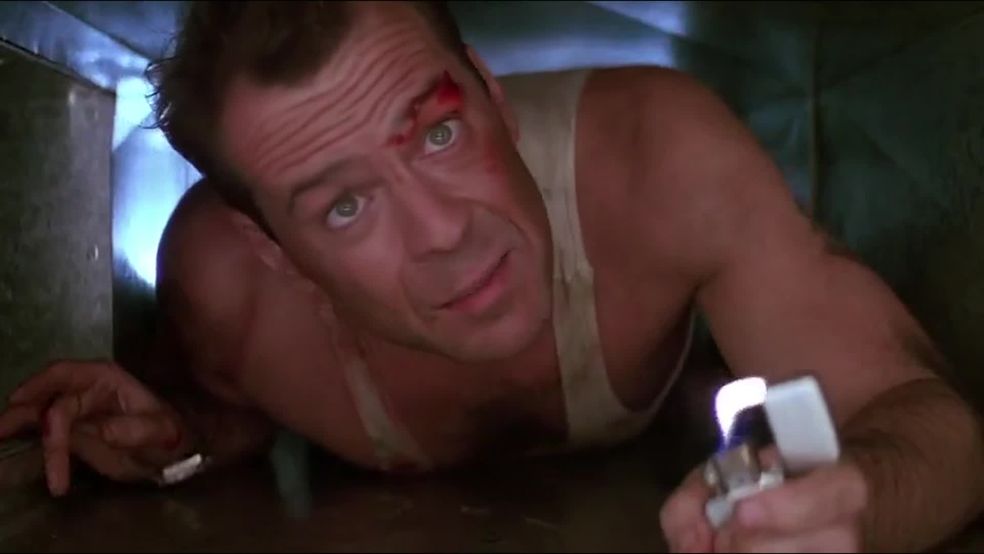 Here's a great throwback waiting to happen. Adding John McClane to Fortnite would recall one of the game's earliest ever collaborations, the addition of a John Wick skin to coincide with 2019's
John Wick: Chapter 3 - Parabellum
. McClane, the protagonist of '80s classic
Die Hard
, would join other old-school action stars who have appeared in the game, including the Terminator, Robocop, and
Alien
's Ellen Ripley.
Now admittedly, McClane is less exciting than some of the choices here from a potential gameplay perspective. He's likely to just be a character skin rather than come with any of his own abilities. But he'd be a
badass
character skin. Throw in a couple classic quips from the movies—like a spirited "Yippee-ki-yay, motherf**ker!" for a victory royale—and we've got a real winner on our hands.
Of course, McClane
has already made his way
to one of Fortnite's battle royale competitors, Call of Duty: Warzone. But so has Rambo, and that's such an obvious, no-brainer addition to Fortnite that I can't imagine Epic would avoid it just because he's shown up elsewhere.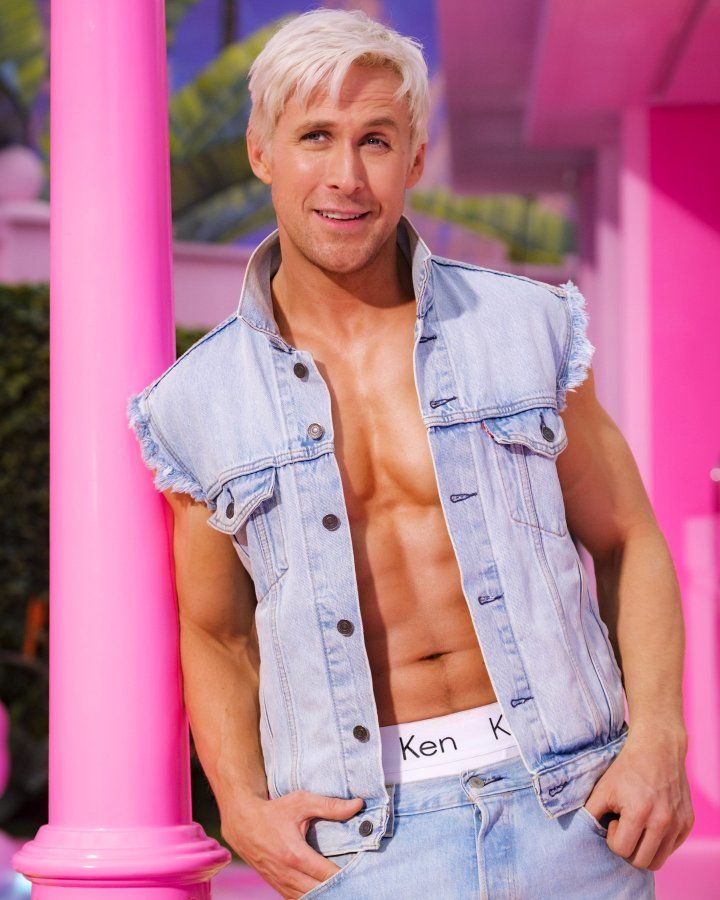 I want to be clear here that I am not requesting just any version of the plastic doll that has long been the companion to Barbie. I specifically want the version pictured above, as played by Ryan Gosling in director Greta Gerwig's upcoming film
Barbie
. No, I will not be taking questions. Thank you.
In all seriousness, we don't have exact statistics, but some unofficial reports have suggested that Fortnite's player base is more an one-fourth women. They deserve some eye candy, and Mr. Gosling deserves a chance at winning the number one spot in the most dangerous competition of all.
4. Dio Brando -
JoJo's Bizarre Adventure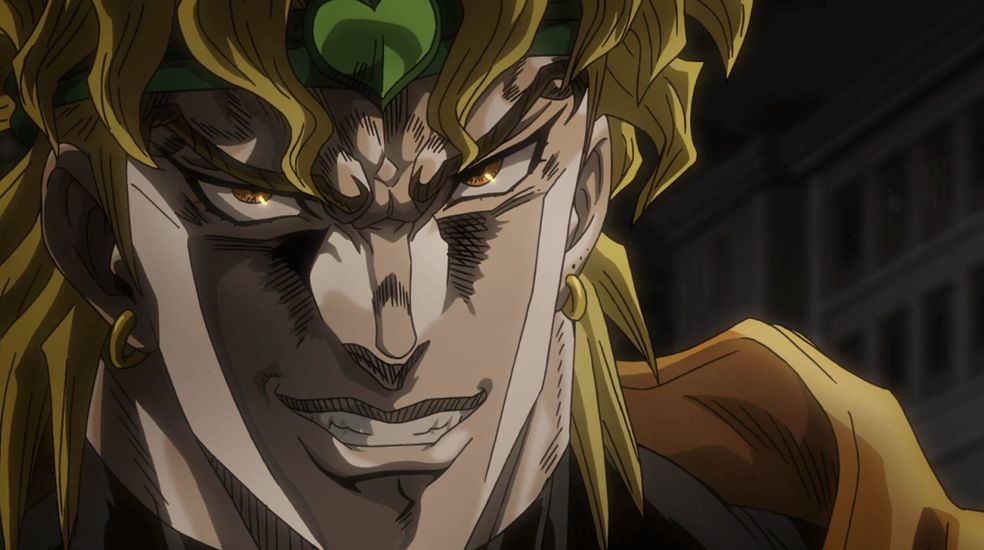 Enough with the good guys, we've gotta get some villains in here. As one of the main antagonists of
JoJo's Bizarre Adventure
, Dio is also arguably one of the most well-known and beloved bad guys in all of anime and manga. And there's so many cool ways that Fortnite could use the JoJo idea of "Stands" to open up new powers during matches.
If you want the slightest taste of what a Fortnite x JoJo crossover could look like, check out this
fan-created "If Fortnite Was an Anime" video
from 2020. That's more than enough to have me begging for an official collab.
3. Tifa - Final Fantasy VII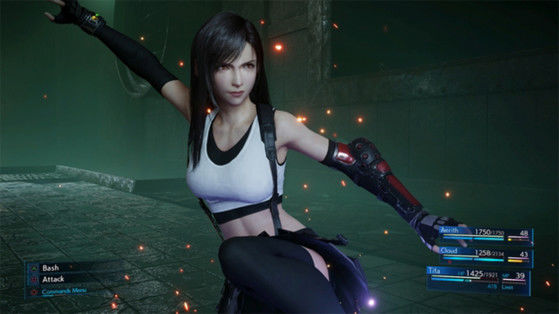 With the Final Fantasy VII Remake series in full swing, there's no time like the present to bring some of that masterpiece's most beloved characters into Fortnite. While brooding main character Cloud is an obvious first choice (and
has been rumored to be coming to the game in some leaks
), personally I'd rather see Tifa take to the battlefield.
As an agile hand-to-hand fighter, Tifa could bring speed and melee abilities into combat. Beyond that, she's frankly just a more fun and interesting character than gloomy old Cloud. Heck, I'd even rather get Aerith in here. A special Fortnite character with a focus on healing? Could be cool! Just...don't bring Sephiroth around in that case. Please.
Of course, Square Enix has its own Final Fantasy VII-themed battle royale game out on mobile,
The First Soldier
. If anything, though, a Fortnite crossover could only help bring more attention to that game, especially if it actually ends up showing off some of the unique gameplay that sets First Soldier apart. Fingers crossed!
2. Jason Voorhees -
Friday the 13th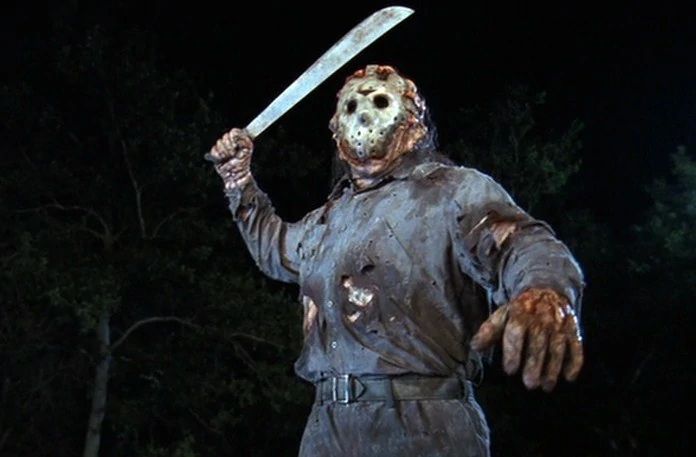 While Fortnite is full of superheroes, action stars, and now anime protagonists, it hasn't dug too deep into the realm of horror yet. Yeah, there's some skins from
The Walking Dead
,
Predator
, and some of the classic Universal monster flicks. But we've yet to see any of the '80s slasher icons. That should change, and Jason Voorhees should lead the charge.
I love the Nightmare on Elm Street and Texas Chainsaw Massacre movies too, but for my money,
Friday the 13th
and its sequels are the pinnacle of the slasher form. Jason's iconic machete would make an easy addition to the Fortnite arsenal, and the Jason skin itself would be the perfect Halloween surprise.
Jason was most recently busy in his own
Friday the 13th: The Game
, which launched in 2017, but that has since gone into maintenance mode. And
Dead by Daylight
currently has a monopoly on crossovers with existing horror franchises, but Jason has yet too make his way there. Besides, Fortnite would be a great place for less serious interpretations of all the horror greats.
1. Gordon Ramsay -
Hell's Kitchen
No, I'm not joking! Gordon Ramsay is the angry British chef who's become a beloved TV star for a ton of different shows, including
Hell's Kitchen
,
Kitchen Nightmares
,
Master Chef
, and more. What do they all have in common? Ramsay's, erm, let's say
charming
method of screaming at and berating anyone who doesn't live up to his exacting standards.
The only stipulation is that this cosmetic skin would absolutely need to come with some of Gordon's iconic voice lines. There's no point playing as Ramsay if you can't call your opponents donkeys, complain about the fish being RAW, or tell your teammates how they're an idiot sandwich.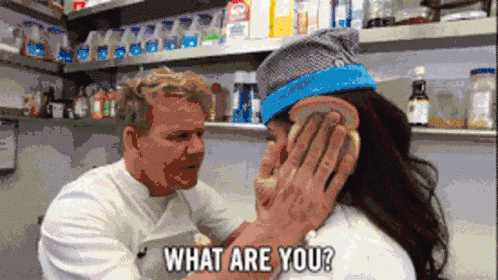 💬 Those are my choices, but I want to hear yours as well! Who do you think should be added to Fortnite next? What great franchises haven't teamed up with one of the most popular games in the world yet? I have dozens of more ideas I didn't pick, so I may have to write up some more of these in the future if you like them!