You Can't Hide from How Good These Five Stealth Games Are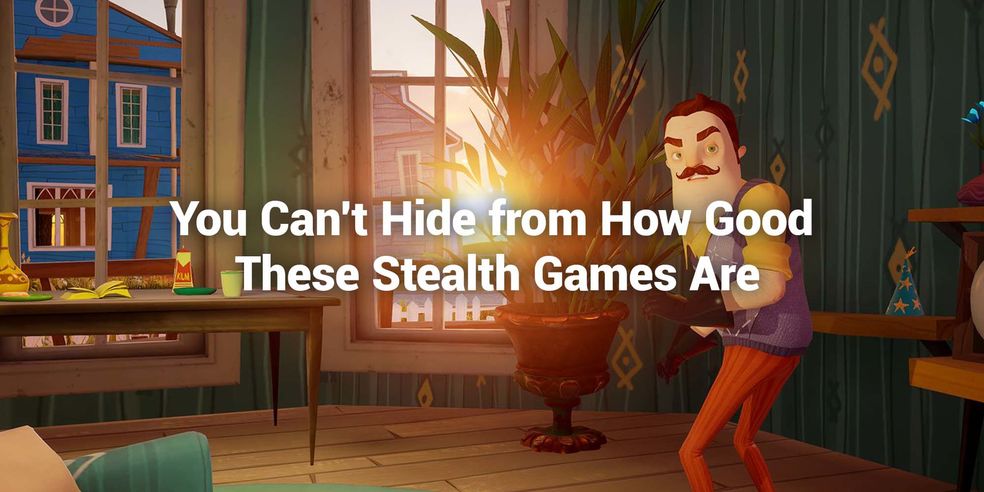 On July 13th the venerable
Metal Gear
franchise celebrated its 35th anniversary. It was on that day in 1987 that
23-year-old Hideo Kojima
unleashed his stealth-action (later rebranded as "Tactical Espionage Action" in 1998's Metal Gear Solid) classic on the MSX2 computer in Japan. The game finally made its way stateside in June 1988 with a ton of errors and changes that forced Kojima to disavow this inferior NES version. Regardless, that relatively simple game spawned a franchise that's spanned four decades, nine core games (with many other offshoots and variants), and over
57.7 million copies sold worldwide
.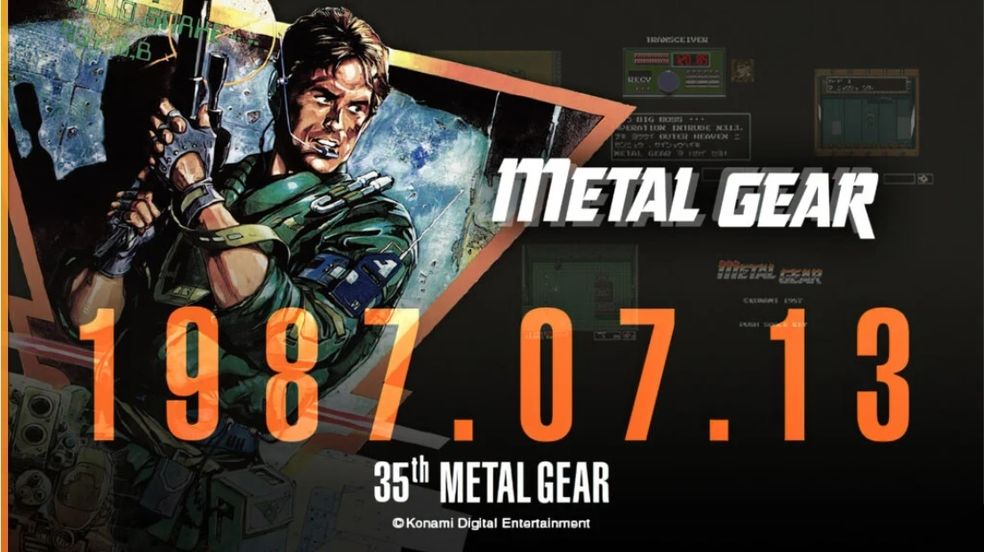 While the fate of the Metal Gear franchise
hangs in the balance
today as Kojima-san left publisher Konami in 2015
under duress
(but managed to spin off his studio,
Kojima Productions
, into its own entity outside of Konami), the stealth genre of games that he pioneered is still going strong today. And to commemorate the anniversary of this beloved genre this week, we enlisted the guy who's been around since the Metal Gear franchise was in its infancy to put together a list of five cool stealth games for mobile devices that'll bring out the sneaky super spy in you.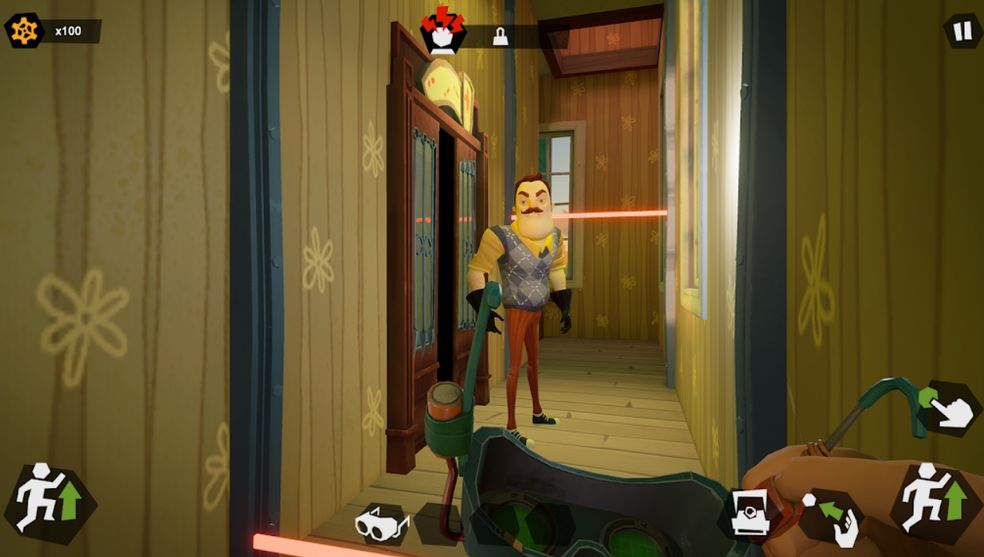 Have you ever lived next to a creepy house with lots of odd rumors surrounding it and wondered what kind of terrible secrets those mysterious neighbors might harbor inside? Hello Neighbor: Diaries will let you experience what it's like to creep into a house of that ilk and then get chased by the ominous neighbor.
236466
Hello Neighbor: Diaries is a new mobile addition to publisher TinyBuild's established survival-horror stealth game series, where your goal is to sneak into your neighbor's house and solve intricate puzzles while fleeing from the awful neighbor. If you survive long enough, you can eventually crack the case of a boy who is missing.
Since Diaries is still in beta, you may encounter some optimization issues here and there. But overall, if you're already familiar with this series and stealth-infused horror games are your bag, then Hello Neighbor: Diaries is unquestionably worth trying out.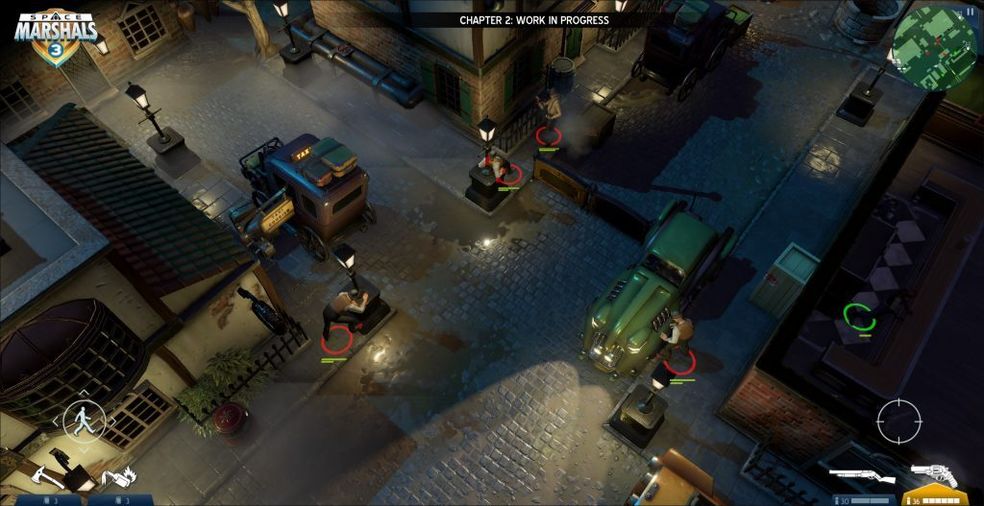 In our minds, one of the best stealth shooter games is Space Marshals 3. It's built around a core mechanic where you slink around the pre-rendered, futuristic "Wild West" stages to get the drop on the bad guys and/or criminals. With colorful landscapes, a top-down viewpoint, and tactical gameplay that rewards craftiness (and judicious use of cover), this will be like a much-desired homecoming if you've played either of the previous Space Marshals games...and home in this case is a dusty, western-tinged space opera overrun by grizzled criminals and mustachioed lawmen.
202554
Space Marshals 3 is a stealth game that's also a slow-burning, tactical shooter, where you will use sounds to distract your enemy while trying to avoid crazy gunfights as much as possible. You'll want to avoid those fights for reasons beyond survival too; the aiming can be a bit wonky, as you have to drag your finger in the direction you want to shoot and then release to fire, and this leads to misfires and inaccuracy, but the stealth elements are still quite satisfying in spite of the wonky shooting mechanics.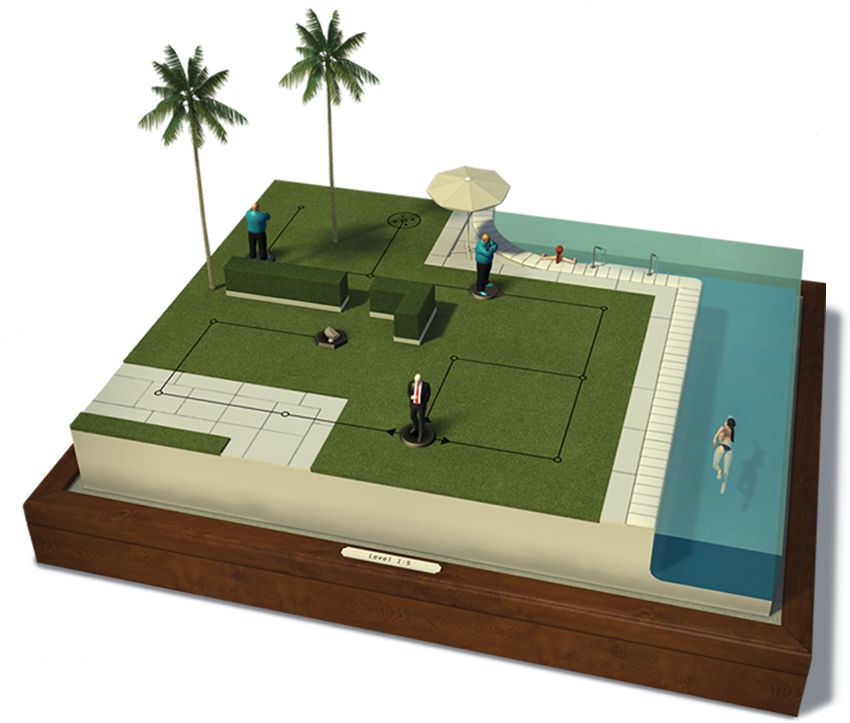 Hitman GO is an award-winning turn-based stealth game with rendered diorama-set-style levels and game pieces. And yes, it seems that Agent 47's rather bloody line of work translates surprisingly well into a (digital) board game. It has challenging puzzles that will put your assassination skills to the test as you navigate fixed spaces on a grid (or board, if you prefer to think of it that way) to avoid enemies and take out your target or attempt to infiltrate well-guarded locations. 
Since this is the mobile counterpart of the long-running PC and console franchise, you can expect to find all of 47's tools of trade that he relies on in the "big brother" versions (i.e., the silver "Baller" pistols, etc.) are included in this title.
Trust us, you won't be disappointed by GO, even if you've played other versions of Hitman in the past and the board game aesthetics seem off. This spin-off is as grimly addictive as any of the other games in the Hitman franchise.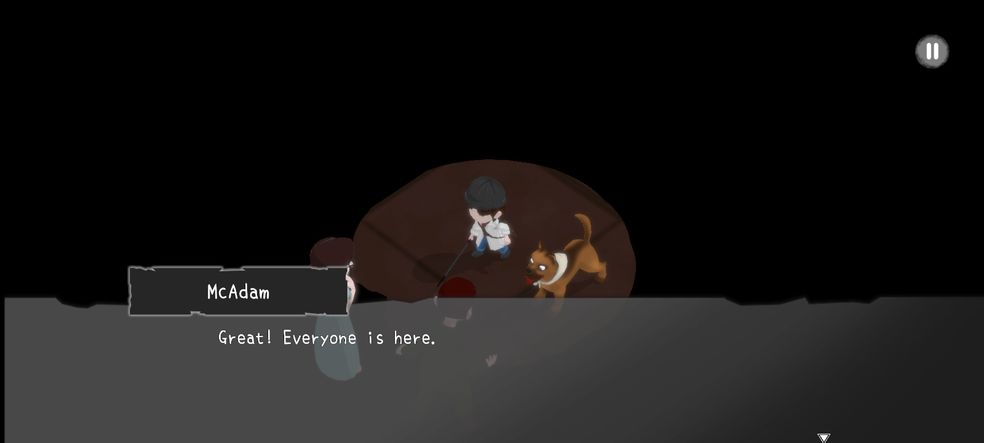 Living day to day isn't the only issue in a country ravaged by war. DeLight: The Journey Home shows us exactly how one individual makes an effort to survive. In this game, players assume the role of a blind girl named Sammy who embarks on a journey to reunite with her parents in this time of war. Her only companion is a stray dog with the curious moniker of
Deli.
204010
The
atmosphere and music in DeLight contribute to the immersion and emotions conveyed by the characters. The core gameplay mechanic centers on stealthily navigating Sammy through various areas as she is guided by her loyal dog. The game also offers occasional dialogue choices and actions with consequences.
The narrative in DeLight is much more ambitious and stronger overall than the actual skulking gameplay. It's not exactly complex or subversive, but the game's story is certainly its strongest point. If you dig narrative-driven experiences that can evoke strong emotions as you sneak behind the backs of guards, then this is a game that is definitely worth your time.
Please check out my full review on TapTap
here
.
Even if you're not a fan of stealth games, Sneak Ops is an experience you should check out. It's fast-paced, clever, and fun enough for everyone, from the clumsy noob to the seasoned espionage agent. Much like in the Metal Gear games, you will need to knock out guards, avoid security cameras, and crawl through tunnels in a high-tech military base.
136717
You don't always know what you'll get with a stealth game. Some require lightning-quick reflexes and an unflappable demeanor, while others give you space to think your way out of a tight spot. Sneak Ops mixes both of those approaches in the best of ways with some addictive, high-score flair thrown in for good measure. Is it perfect? Nope. Is it fun? Damn
right.
What
also makes Sneak Ops a cut above the rest is that a new level unlocks each and every day. That's right... Everyone across the globe gets the same level every day with new locations, traps, and more. You can also unlock up to twenty different characters, and if you haven't completed a mission, you can always drop back in at any time.
There's our list of some great stealth games to check out if you are like us and love what the Metal Gear franchise began thirty-five long years ago! What are your thoughts? Are there any games on our list that you particularly love or feel we totally whiffed on? Or are there some great stealth titles you think deserve to be mentioned alongside these choices? Let us know in the comments, and we'll keep your feedback in mind for future collections that are currently in the works here at TapTap!