It's Zelda's Birthday! Check Out 6 Mobile Games That Recapture That Old-School Zelda Magic
While it freaks me out to think about, the original The Legend of Zelda for NES is almost as old as I am. This Nintendo classic debuted in North America on August 22 in 1987—35 years ago this week! As Link approaches middle age (alongside me!), I've been looking back on those classic, 2D Zelda adventures and thinking about what makes them such masterpieces and why that magic is so hard to replicate.
As part of this birthday celebration, I've gone back to play the original Legend of Zelda, the Super Nintendo follow-up A Link to the Past (my personal favorite), and the fantastic handheld spin-off Link's Awakening. Playing those led me to looking for similar experiences on my phone, and I come bearing surprising news: The Legend of Zelda magic may be hard to replicate, but it's not impossible. In fact, I found a handful of mobile games that come surprisingly close to grasping the glory of one of gaming's greatest series!
Let's kick things off with a game I actually reviewed earlier this year and which got me started thinking about this topic in the first place:
Dungeons of Dreadrock
. This game's gorgeous pixel art and puzzle-filled dungeon feel like they could have been plucked right out of any great Zelda game.
231135
The big difference, though, is that Dungeons of Dreadrock has a turn-based movement system across a grid-style layout. In this sense it mimics old-school computer RPGs just as much as Nintendo's more action-packed take on the genre. The hero of Dreadrock also does not have much in the way of a Master Sword to take on foes, so you'll have to use your brains alone.
Keeping with the theme of "sort of Zelda-y but more focused on puzzles," I downloaded
Legend of the Skyfish Zero
. That name obviously brings to mind Legend of Zelda comparisons right off the bat, and if the idea of a "Skyfish" sounds goofy, you've obviously never encountered
the Wind Fish from Link's Awakening
.
Legend of the Skyfish is an example of a game that takes one small mechanic commonly found in Zelda games and expands on it across a full title. In this case, that mechanic is
the hookshot
(or grappling hook), which is represented in this game as a fishing pole.
69122
Using that fishing pole, the protagonist of Skyfish launches herself through the air to traverse small islands, pulls enemies towards her and stuns them, and even fights said enemies. The movement, puzzle-solving, and even the user interface with hearts representing health all feel right out of Zelda. In one big concession to the mobile platform, though, Legend of the Skyfish has players selecting shorter levels from a map rather than exploring one large, seamless world.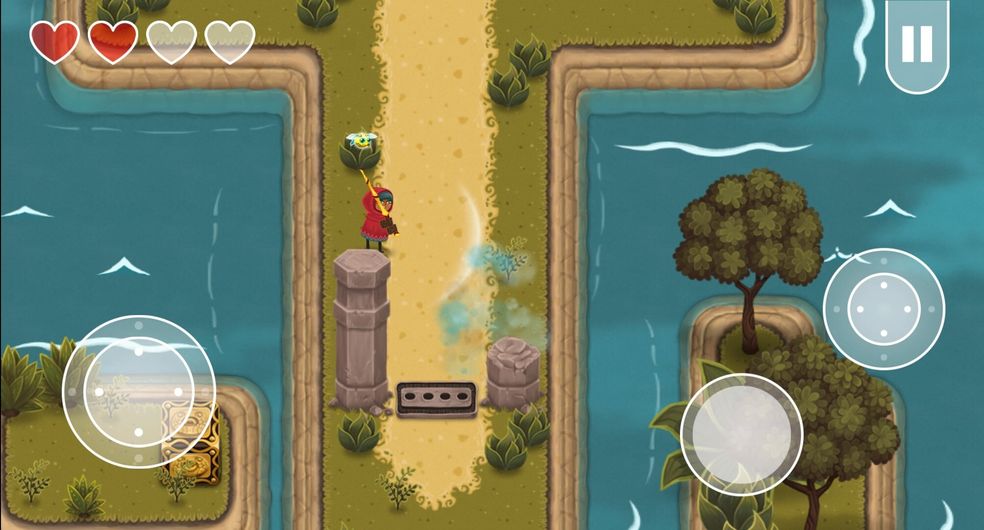 That's not to say that more traditional, full-world Zelda-likes don't exist on mobile, however! One of the best examples in this space is
Stories of Bethem: Full Moon
. This colorful action RPG has seen release on Steam and Xbox One in addition to iOS and Android. It even has the rare "Very Positive" rating on Steam, so you know it can hang with the bigger platforms.
239584
Full Moon's big distinguishing feature compared to The Legend of Zelda is that it focuses on magic rather than swordplay. You play a young man on a quest to save his father, who has been cursed by a witch. During your quest, less antagonistic witches teach you how to cast basic spells, which end up forming the majority of your combat and puzzle-solving abilities.
The shift to spell-slinging might throw off some Zelda purists, but don't be too intimidated by Stories of Bethem's mana bar. Basic spells only cost one or two mana, and the bar refills very quickly, so you shouldn't be left without any defenses for long.
Stories of Bethem: Full Moon has been around on Steam since 2015 and on mobile platforms since 2018, but I cannot stress enough how well it holds up today. And in fact, it's not even the oldest game I tried out!
That honor goes to 2012's
Zenonia 4
, one of the most highly praised entries in Com2Us's (formerly Gamevil's) popular string of mobile Zelda clones. The Zenonia franchise ran across six games from 2008 to 2015, but the fourth volume remains highly playable and satisfying to this day, even if you haven't played previous games.
10278
As with Stories of Bethem, Zenonia 4 has a big world to explore comparable to that of a classic Zelda experience. It also has a lengthy main story quest that will take most players dozens of hours to complete. Zenonia also features a leveling system, which may feel like blasphemy to some, but as someone who also grew up playing Ys games, I didn't mind one bit!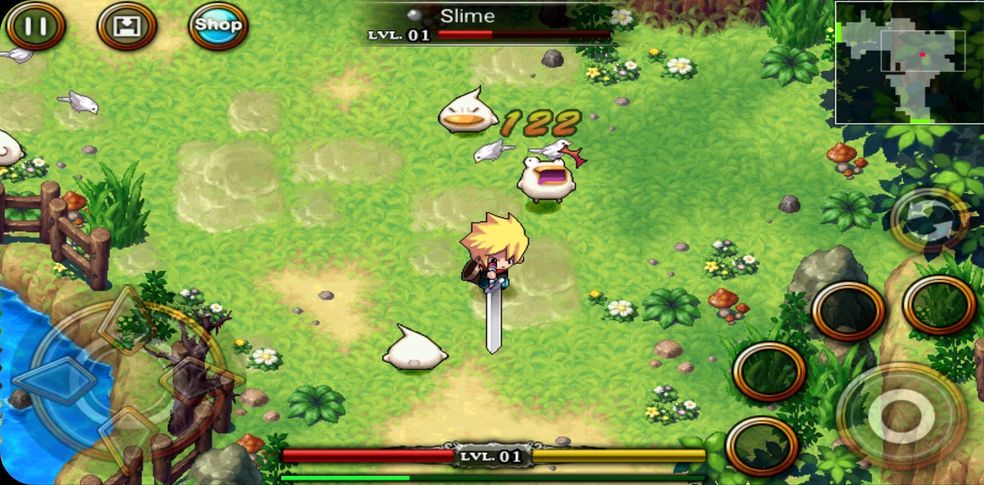 If you're looking for something that's as close as possible to The Legend of Zelda in gameplay terms, you won't find much better than
Anodyne
. I first played this excellent action RPG when it first released on Steam back in 2013. It has deviously clever puzzles, excellent dungeon design, and satisfying broom-swinging combat.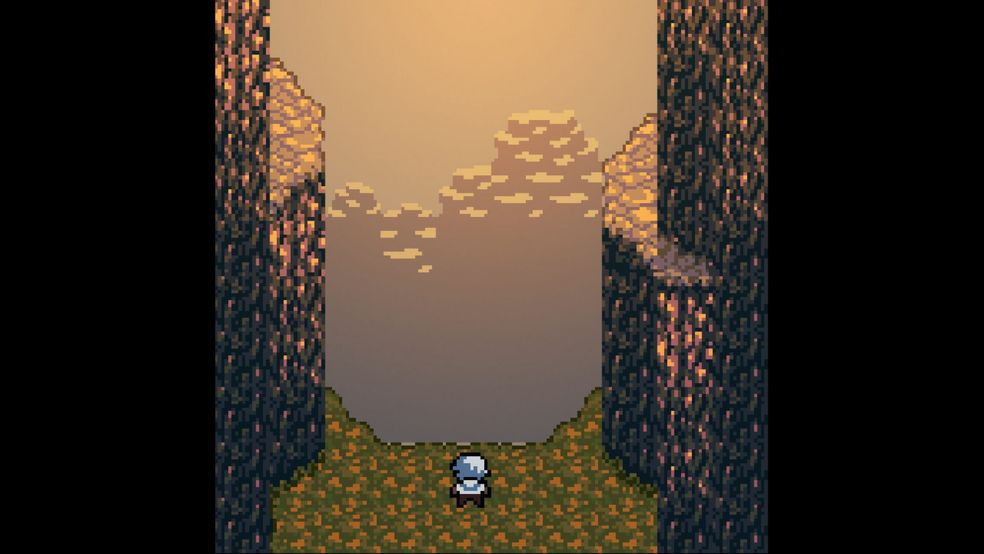 Just one caveat about Anodyne: While it may be extremely similar to Zelda in terms of mechanics, it is extremely different in its storytelling. Rather than a traditional high-fantasy tale, Anodyne is a surreal, almost sci-fi setting, complete with very meta, self-referential writing. I love that stuff, but your mileage may vary.
After jumping back into some Anodyne and discovering that I still loved it, I had one more game to take a look at in my Zelda-inspired journey. As it turned out, I had saved the best for last.
Last month, I worked with TapTap's
@Jay Hunter
to put together a list of
five great gacha games that aren't huge money sucks
. In the comments for that article, we asked TapTap community members to share their favorite gacha games that didn't make our list, and there was one that came up numerous times, and which I made a promise to check out as soon as possible:
Guardian Tales
.
I can guess what some of you are thinking. "But you said this is a gacha, right?! So it cannot possibly be a true Zelda-style game!" And that sentiment is right...sort of.
186016
As with everything on this list, Guardian Tales is very much not a perfect, one-to-one replacement for The Legend of Zelda. But, gacha elements aside—and this game's gacha is very user-friendly and very easy to ignore, for the record—I don't think a single game I've mentioned her comes closer to capturing the colorfulness, character, and overall sense of joy and adventure of the Zelda games.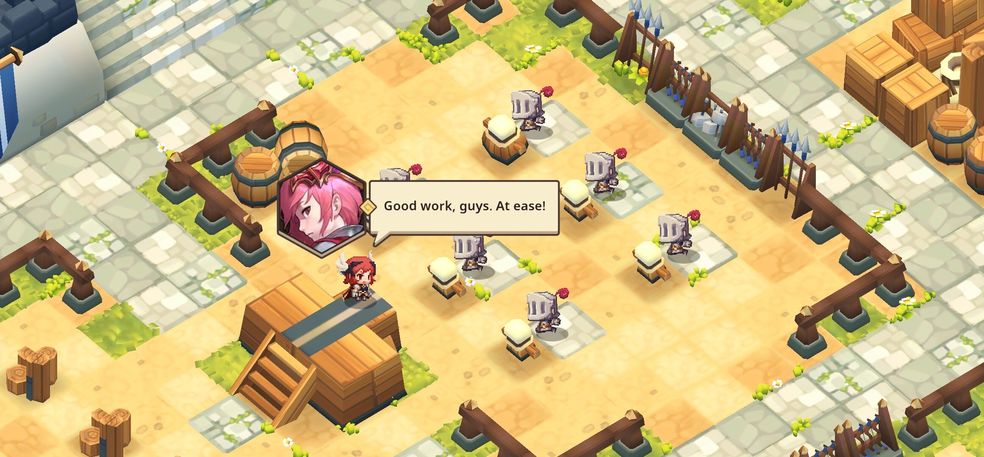 Similar to Legend of the Skyfish, Guardian Tales has a level-based structure. However, the levels here tend to be much longer, and they're often stuffed full of hidden paths, sidequests, bonus puzzles, and collectibles to hunt down. All of the stages I've experienced so far have been extremely cleverly designed and rewarding to explore in a way that emulates the best of a great Zelda dungeon.
And there are tons of these levels to work through. Guardian Tales just celebrated its second birthday, and developer Kakao has continued releasing new content—from events to side stories to full-on new main story chapters—that whole time. There's easily over a hundred hours of fun puzzles and combat scenarios to work through before you're even caught up with the main story, not to mention the promise of more to come.
I could sit here praising Guardian Tales for hundreds of more words. In fact, I was so impressed by the game that I'm going to do just that...in the form of a full review of the game next week. Needless to say, unless something goes suddenly and horribly wrong with the game over the weekend, it's going to be a very positive review.
The Legend of Zelda series has been taking me on epic adventures for as long as I can remember. And I mean that literally—my older brothers got the game when I was just a toddler! It's hard to imagine another company being able to fully copy the formula that Nintendo has perfected so well.
But even if a "real" mobile Zelda never happens, I've got to say that I'm pleasantly surprised at the number and quality of options I found for similar titles. Each of the games I talked about here has their own little quirks and things that set them apart from the traditional Legend of Zelda formula, but those differences are also vital. Each of these games bears deep inspiration and manages to pay homage to a classic without just becoming a clone.
Here's to 35 years of adventure with Link, Zelda, Ganon, and crew, and here's to 35 more with all of them and dozens of new friends across many new titles to come.
💬 Do you love The Legend of Zelda too? Let us know your favorite Zelda game, or your favorite Zelda-inspired game, in the comments!