5 Auto Chess Games That'll Make You Say "Checkmate"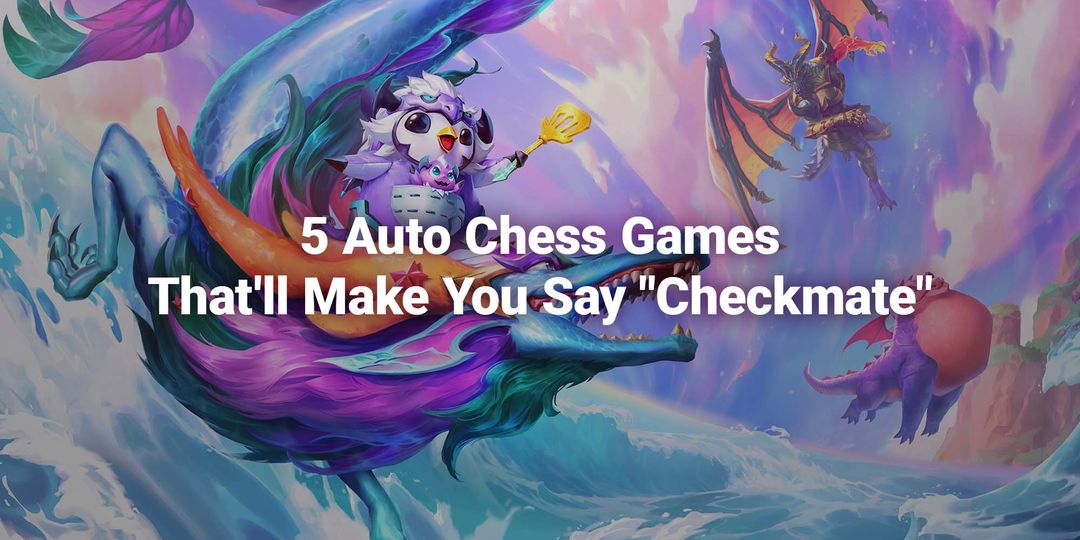 So why is someone who hates chess writing about auto chess games? Although I find playing the board game a torturous activity, auto chess games (or auto battlers, as they're also known) are some of my favorite games to play.
Despite having "chess" in the name, auto chess games aren't really anything like the classic board game. They usually stray from the traditional one-on-one formula and drop you into battles against four to eight other players. They're also much more dynamic thanks to the introduction of elements of randomness, fast-paced due to brisk time limits on turns, and
in my opinion
, fun to play.
In offering an overview of the auto battler, it's best to start with the granddaddy of the genre—the initial release that blew up in popularity and inspired all the others that were to come. Developed by Drodo Studio, Dota Auto Chess was a Dota 2 mod that used characters from Valve's popular MOBA to offer unique gameplay in 2019. Just a few months later, Dragonest Games helped Drodo publish a new stand-alone take on Dota Auto Chess titled simply
Auto Chess
.
166878
I personally had the chance to play the original Dota Auto Chess when it first came out, since I was a massive Dota 2 player, and it was extremely fun, albeit quite unbalanced. Most importantly, though, it was like no other mod that had ever been released for Dota 2.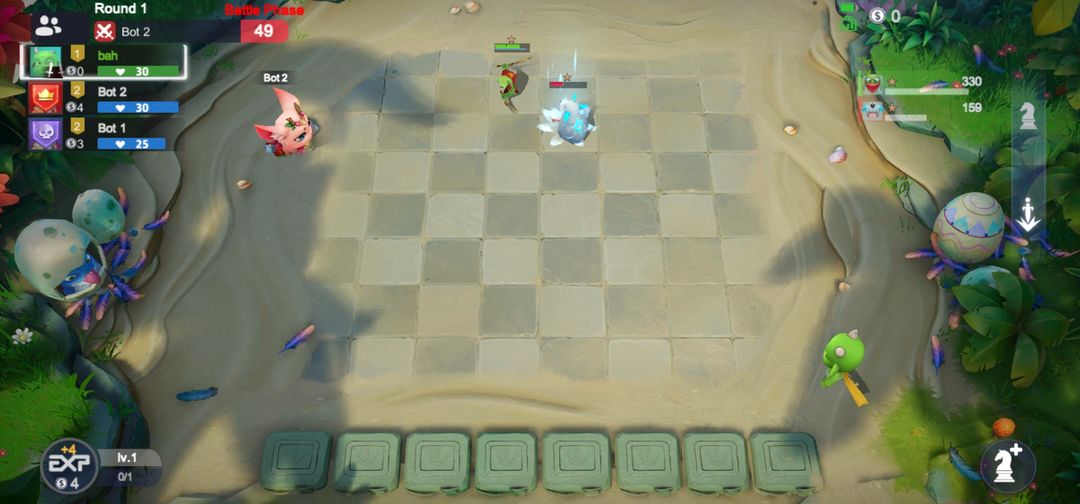 While the Dota Auto Chess devs quickly split to make their own game, Valve put together its own take on the genre,
Dota Underlords
, which bombed horribly in its first year. These days on Steam, Dota Underlords
averages a meager 2,000 active players
at any given time. Compare that to Valve's two biggest multiplayer titles: Counter-Strike averages 640,000 active players, and Dota 2 averages 470,000. In terms of rankings, Dota Underlords falls well below the top 200 most-played games on Steam, which is pretty dire.
168862
Drodo's Auto Chess, however, is still going strong. I hadn't played the game since 2019, so revisiting it this week was quite the treat. I was surprised to find Auto Chess as thrilling as I remembered. Not too much has changed across game mechanics, besides a few redesigned and implemented features.
The biggest change I noticed is that Auto Chess currently emphasizes selecting a pool of pre-arranged units prior to getting into a match. This change likely makes things a little easier and more approachable for newcomers. However, for veterans of the genre who enjoy the exhilaration of strategic gameplay like me, it's a little disappointing to see how the game's been dumbed down. It's still a great game, though, especially if you're looking for an easy-to-learn entry point into the auto battler genre.
Dota's biggest MOBA competitor,
League of Legends
, also received its own take on the auto battler in 2019. Unlike Dota Underlords, though, Riot Games's
Teamfight Tactics
performed extremely well on release. In fact, I played Teamfight Tactics for five months straight before getting tired of it. That's a lot of auto chess, but I loved every second.
176942
I only recently returned to Teamfight Tactics after the auto battler received some pretty significant updates earlier this year. While I enjoyed it from the start, the game felt a little outdated for the first three to four sets (a.k.a. seasons).
In the sixth set, Riot introduced augments, a permanent bonus effect or stat increase that added a greater level of complexity to Teamfight Tactics. From that point onward, Teamfight Tactics has received new mechanics regularly, making the game feel more dynamic, fluid, and challenging.
Riot Games just released its newest mid-set for Teamfight Tactics, featuring various fresh characters and features, which makes now the perfect time to check it out. Teamfight Tactics is the perfect option for an excellent auto chess game with complex gameplay and a relatively low learning curve.
As the game and genre names both imply, in Super Auto Pets, you don't actually control the action on the screen—not directly, at least. Instead, you purchase auto pets, face down teams of pets put together by your opponents, and scale the strength of your creatures as you progress. It seems simple at first, but there's more to this cute title than meets the eye. This auto battler is fairly challenging and allows you to conceptualize various strategies to take down opponents.
227271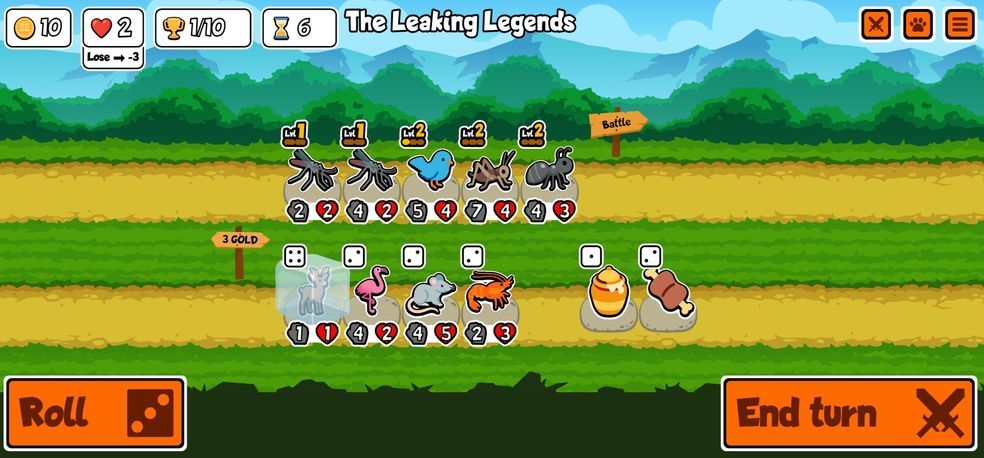 In addition to being deep and fun, Super Auto Pets is also absurdly free-to-play friendly. If you want to try out more diverse compositions, there are purchasable expansion packs suited for the most hardcore players. But the expansions are not forced on anyone, and players who own them queue into separate matches from those who don't. The game does not require spending any money for you to be competitive. It's unique, fun, gimmick-free, and adorable.
Following the train of the content we've produced at TapTap,
Mythic Legends
was an auto battler game
I had the opportunity to review last month
. Published by Hyper Dot Studios Limited, this intriguing take on the genre merges auto chess mechanics with RPG elements. I found the game quite enjoyable as an amalgam of
Clash Royale
and Teamfight Tactics.
207756
In Mythic Legends, units are presented as cards, and you can collect these cards to either use in battle or bolster via upgrades. An additional complication to the formula comes in the form of factions, a type of trait each card has that boosts its stats. It's not hard to get lost in the various builds you can muster when playing this auto battler; I know I did.
Mythic Legends's combat system is quite different. Unlike some auto chess games that are usually live and timed, Mythic Legends matches are asynchronous battles against AI. This system meant I could stop playing for an hour and return to the game without forfeiting a match. That sort of quality-of-life feature is near-impossible to find in other auto battlers.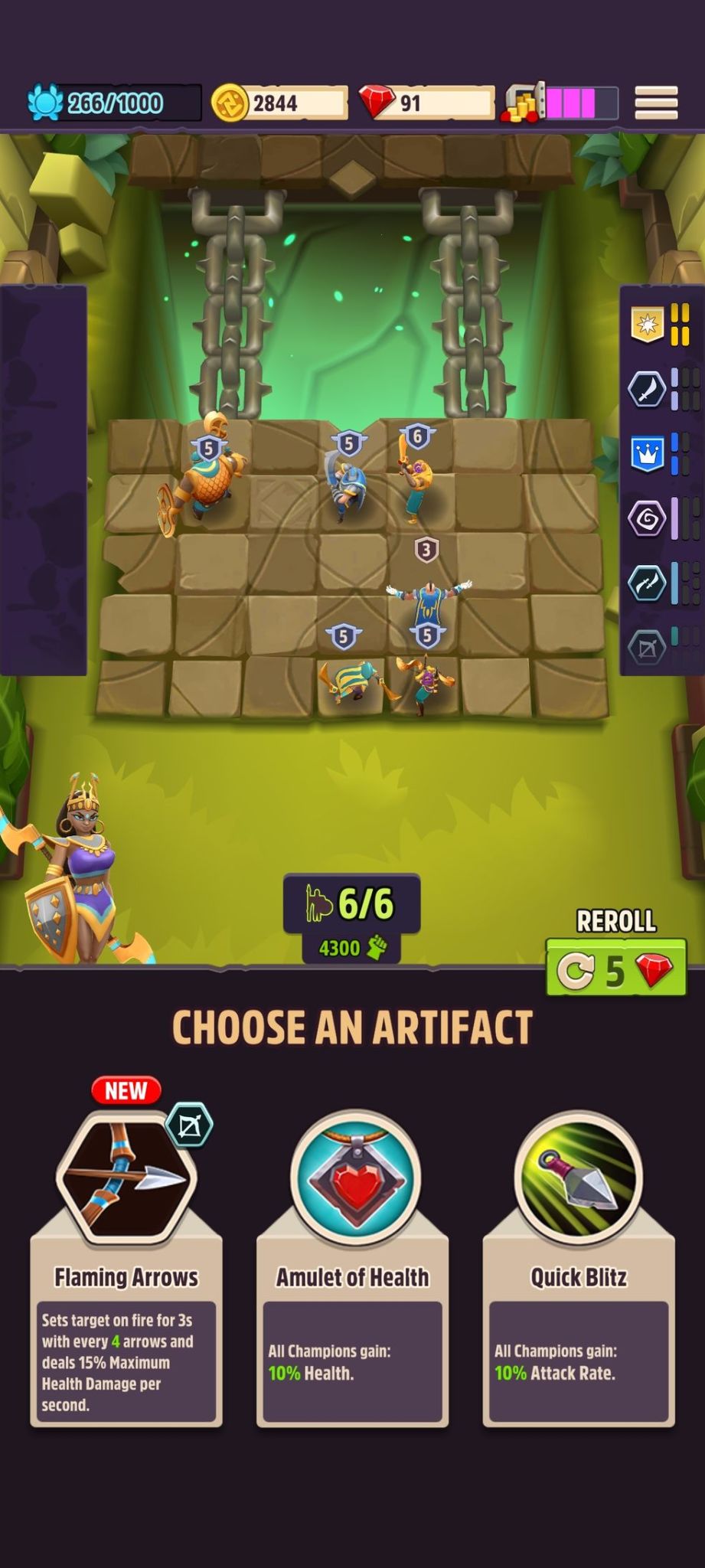 The only caveats Mythic Legends has dragging it down are the limited number of playable modes and the difficulty in acquiring powerful cards. It's still a completely solid auto chess variant, though, with its own tiny twists on the formula that help set it apart just a little.
Let's end on a strong note with Blizzard Entertainment's
Hearthstone
spin-off mode, Battlegrounds. I've been playing Hearthstone for over half a decade, and it's an amazing card game. But sometimes the traditional card game rules can get a little boring. When Blizzard announced Battlegrounds at BlizzCon 2019, I felt relieved that I could enjoy elements of Hearthstone delivered through a new auto battler shell.
213
Battlegrounds shares some aspects from Hearthstone, including card art, some effects, and many characters or settings. The difference between the two game modes is that Battleground is an auto chess game focused on using one of the seventy-plus heroes available, each with their own unique abilities. You build a team of units on your board by purchasing them between turns from the shopkeeper, but when it comes to combat, the AI takes over and minions brawl all on their own. It's that simple.
But what's not simple is the road to winning games. The only way to win matches is to place first out of eight players, which can be quite challenging. One of the things I enjoy most about Battlegrounds is the opportunity to slowly come back on top after losing multiple turns. It's rare and doesn't happen if you're not playing strategically or wisely, but victory tastes all the sweeter when it does.
Unfortunately for free-to-play players, Blizzard has implemented a new monetization scheme, bringing season passes, premium currency, and more to the game.
Kef
wrote an interesting piece on these changes, and
I suggest reading it
if you're interested in checking out Battlegrounds. But if the admittedly annoying microtransactions aren't enough to dissuade you, Battlegrounds is an absolutely marvelous auto battler that is worth every penny.
Have you ever played chess? Do you like auto chess games? Let me know if I missed any great auto battlers in the comments below.