The Horrors of Free-to-Play Microtransactions - Into the Dead 2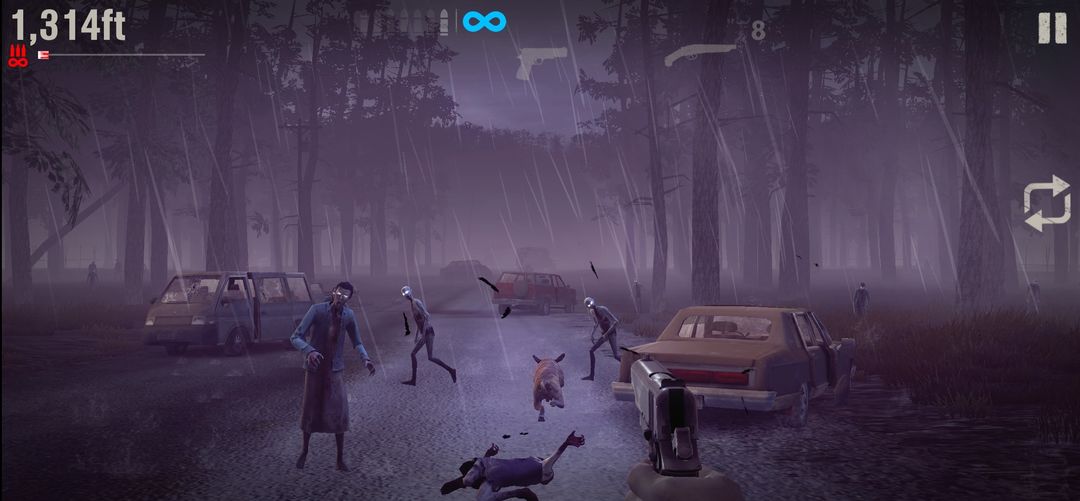 We may think of them as brain-dead ghouls, but at their best, zombies are actually metaphors. This has been true at least since George Romero really popularized this horror villain in 1968's
Night of the Living Dead
, and the point was
really
driven home in that film's follow-up,
Dawn of the Dead
, released a decade later.
Dawn
saw a group of zombie apocalypse survivors holed up in a massive shopping mall, with the zombies presented as a very clear and on-the-nose stand-in for the thoughtless consumerism of American culture.
It's funny, then, that zombie auto-runner
Into the Dead 2
did
a crossover event
with
Night of the Living Dead
in honor of the film's fiftieth anniversary back in 2018. If Romero were still around today and wanted a modern twist on
Dawn of the Dead
's symbolism, the mindless, greedy microtransactions that infect this otherwise promising free-to-play mobile title would make for a great substitute.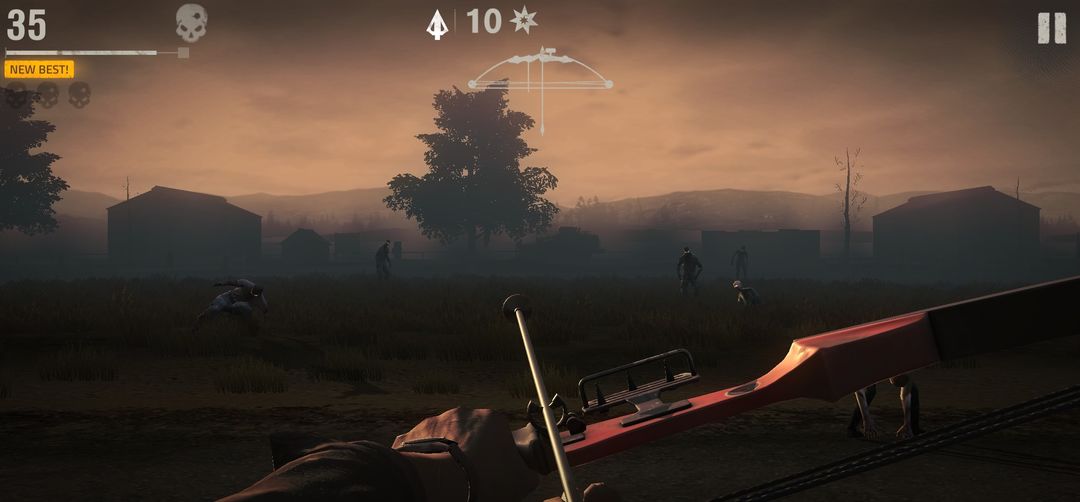 Originally launched in 2017 (and following up on the first game which came out in 2013),
Into the Dead 2
shoves players out into a world overcome by the living dead. Playing as a boring everyman protagonist named James, your goal is to recover from a car crash and make it home to your family—while taking out as many zombies as possible along the way.
In a sense, the auto-runner genre is the perfect shell to pour a zombie narrative into. After all, there's no world where always being on the move makes more sense than one where basically everyone else you see wants you dead. The downside to this design choice is that it gets rid of one of the best parts of traditional zombie games: the tension of exploration. There's no building dread as you explore a house for supplies, uncertain if its previous occupants may still be inside and waiting to strike from the shadows. There's no pressure as the door you're entering creaks open and you wait to see what monstrosities are lurking on the other side.

Instead,
Into the Dead 2
is essentially all action, all the time. Your character runs forward automatically, and the only control you have is shifting slightly to the left or right, shooting your gun, or swapping to another weapon. The challenge here is based around carefully choosing the moments when you need to use your limited ammunition, and otherwise planning a through line around the undead hordes—ideally one that also puts you in contact with the conveniently placed ammo boxes that litter the landscape.
Missed opportunities for more subtle moments of fear aside, this formula functions just fine as a more thrilling take on zombies. However, it isn't without moments of frustration, mostly as a result of the game's structure around these short, adrenaline-packed levels.
See, it's not enough to just marathon through level after level.
Into the Dead 2
features sixty chapters in its main story mode, and if you could just speedrun through them one after the other, it would probably last maybe four to five hours. But this is a mobile game that's meant for players to return to it over and over, which means it's loaded down with just about every annoying free-to-play trapping you can imagine.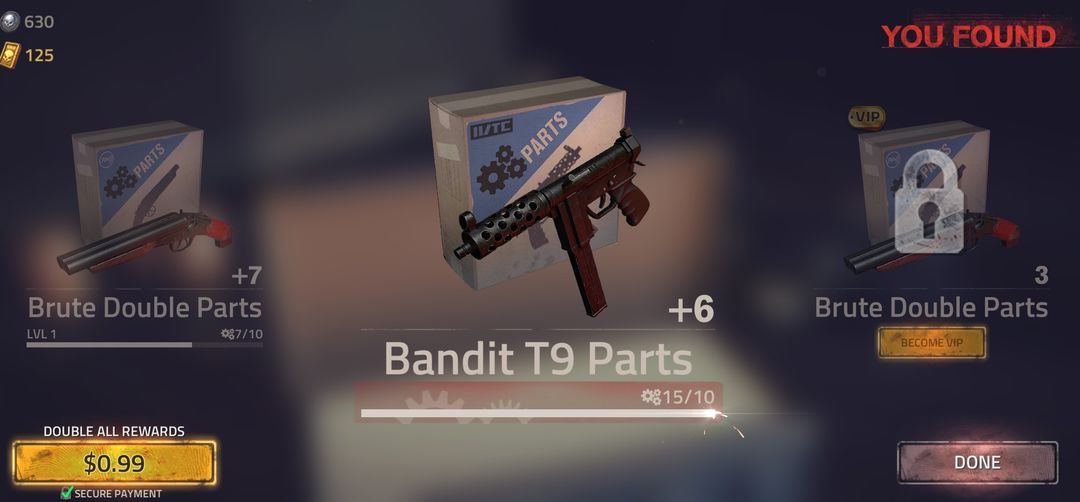 A stamina system? Yep, not only is that featured here, but it's stingy even by mobile game standards. Your max stamina is a meager twenty, and playing a level for the first time costs three stamina (while replaying a previously completed level only costs one). Stamina refills at the absurdly slow rate of twenty minutes for one stamina, so if your energy is totally drained, you're going to need to wait nearly seven hours before it's topped off again.
Subscriptions? Yep! If you're especially annoyed by that stamina system, you can get rid of it for a mere $9.99 a month to join
Into the Dead 2
's VIP program. In addition to providing players with unlimited stamina, becoming a VIP opens up access to a ton of side stories and provides more rewards upon completing levels. It's pretty much essential if you want to play the game for more than a few levels a day and not be aggravated the whole time.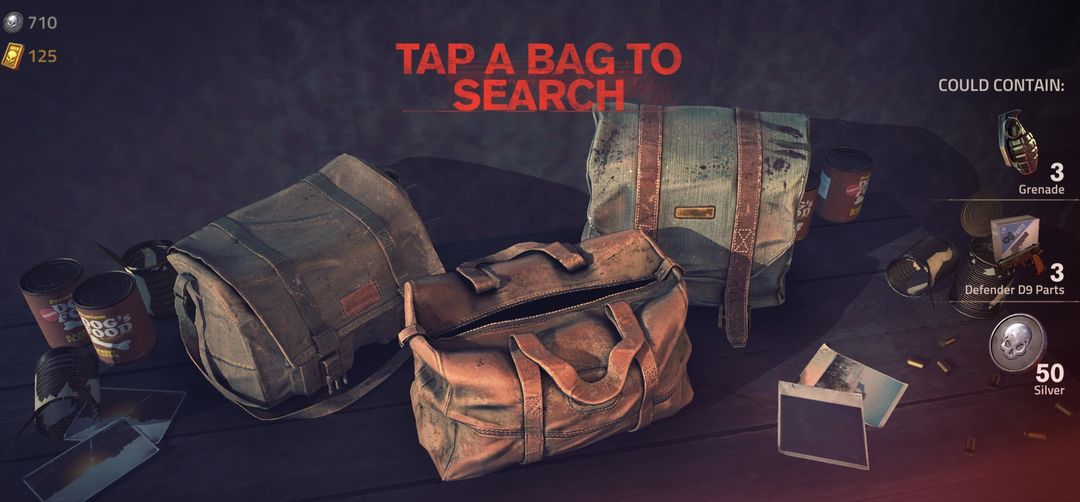 Optional (but basically necessary) advertisements? Oh yeah. Every time you complete a level of
Into the Dead 2
, you'll have three packs placed in front of you to rummage through for supplies. You get to choose one pack (which provides one reward of currency, gun parts, companion food, etc.) just for finishing the level. Want a second? Just click here and watch this thirty-second ad. The game also offers up ads to provide more "free" daily rewards from the store, one-time energy refills, and so on.
Dozens of other microtransactions, including a constant barrage of "special offers"? Of course! You didn't think a subscription service and advertisements were enough on their own, did you? From the moment I started
Into the Dead 2
, I was met with regular pop-ups between levels letting me know about these amazing, limited-time deals with "MASSIVE VALUE!" I could grab a powerful rifle and gatling gun for "just" $24.99. A slightly less powerful weapon pack would run me $14.99. Or I could just start buying up some of the game's premium currency at rates as low as 500 gold for $5.49 to as high as 14,000 gold for $99.99. What a steal!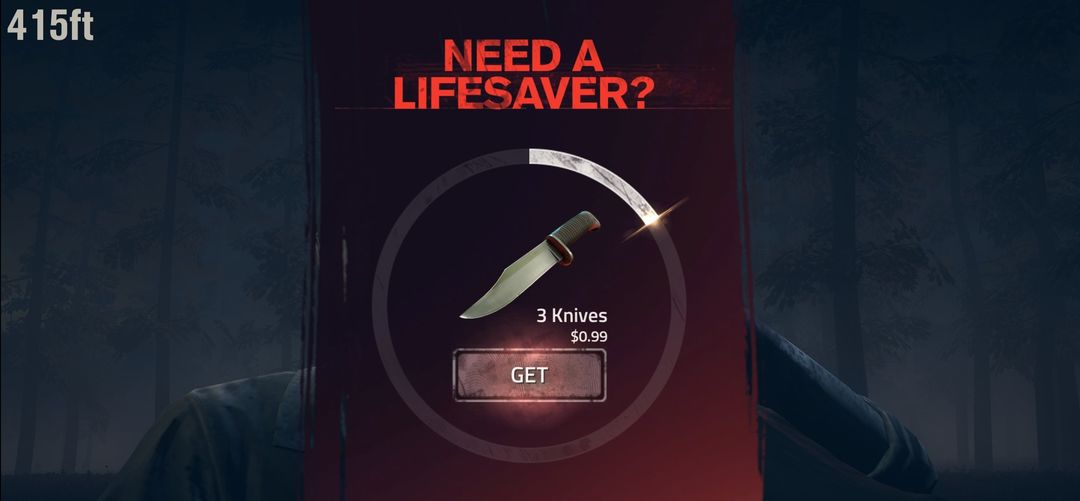 Into the Dead 2
deserves a special shout-out for the worst microtransaction offense possible. If you get tackled by a zombie in the middle of one of the game's levels, you have a chance to fight it off by tapping the screen repeatedly until you stab a knife into the creature's head. Knives are a limited resources, though, so what happens if you enter into a level without any and then get attacked? Instead of just letting you die, the game helpfully slows down and an offer pops up to purchase a pack of knives (and thus continue the level) for $.99. A fast-moving timer piles on the pressure as you consider this offer, pushing frustrated players to make a poor split-second decision to toss a dollar at the game so they don't need to restart. Just awful.
And of course all of these annoyances, all of these original sins of free-to-play gaming feed into one final headache: the never-ending grind. Despite being an action game about running from and gunning down zombies,
Into the Dead 2
is secretly, beneath the hood, an RPG. I learned soon after starting the game that I would be collecting gun parts and using them to upgrade my weapons, increasing the power of my arsenal as I progressed. But I didn't fully understand until the story mode's second chapter just how essential to progress—and how slow and unwieldy—this upgrade system turns out to be.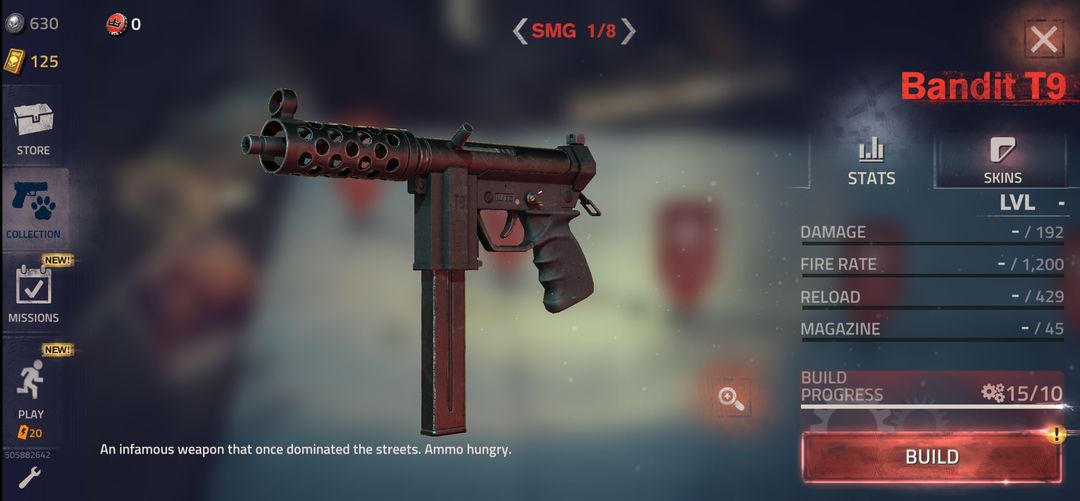 Moving a single weapon up one level requires collecting between ten and twenty parts for that weapon. Weapon parts are sometimes (but not always!) rewarded at the end of levels, usually in amounts of five or so, and the parts are specific to weapons. That means that parts you earn for your starter pistol, the Defender D9, cannot be used to upgrade the Brute Double shotgun, or even another pistol for that matter. With nearly sixty weapons in the game including special event weapons, and each weapon having a max level in the double digits, it's clear that building out and powering up your inventory is meant to be a long, long,
loooooong
process.
That grind may not be such a big deal were it not for
Into the Dead 2
's difficulty spikes. By about halfway through the second chapter of story missions (around the twelfth level), the game was recommending that I equip weapons of level four or above. Having replayed a few earlier missions and watched a bunch of ads to try to optimize my drops, I still only had a couple level three weapons (the aforementioned pistol and a starter sub-machine gun). My poor shotgun hadn't even progressed past level two. And the game provided no real way for me to target the specific parts I need for specific weapons to keep going; all I could do was blow through my limited stamina replaying old levels over and over and hoping to pick the correct reward bag containing gun parts at the end, and also hoping that the gun parts contained therein were for the specific guns I was looking to level up.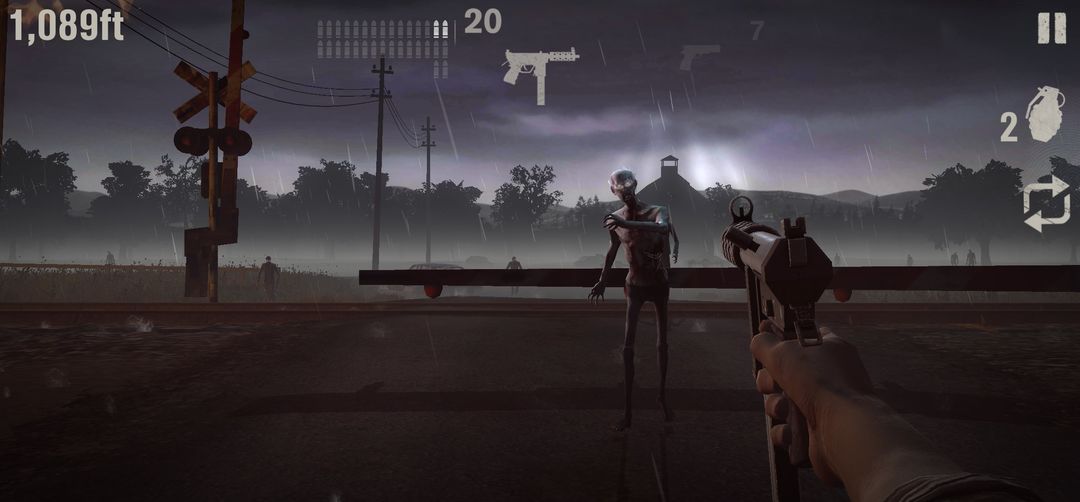 Reading through this, my take on
Into the Dead 2
probably sounds pretty brutal, and that especially bothers me because the actual
game
part of this game can be really fun. There's not a ton of complexity or variety to auto-running through levels and blasting down zombies, but the guns actually feel really good, and the game's graphics are gorgeous. Some of the environments would look at home on a console or PC game. I just wish I didn't get stuck playing through the same handful of those environments over and over to slowly eke out the upgrade parts I needed to get deeper into the game.
In a lot of ways,
Into the Dead 2
reminds me of a more recent triple-A mobile release that screwed up with its implementation of microtransactions:
Diablo Immortal
. Like Blizzard's action-RPG, there's so much to enjoy about the core gameplay here that I can't bring myself to completely warn players away. Just please enter
Into the Dead 2
cautiously, and be prepared to progress slowly. Maybe plan to play just an hour or so a day. Whatever you do, don't waste your money on the half-dozen avenues for doing so presented by this game; there's no need to reward this kind of disheartening, backwards microtransaction design.
•
Call of Duty: Zombies
. If you're a fan of the more visceral, shooting-centered gameplay of the Call of Duty franchise's long-running Zombies mode,
Into the Dead 2
fits a similar mold. Don't expect the slower-paced or more intense scares of more traditional horror games like the Resident Evil series.
•
Ludonarrative dissonance
. So it's a game about running, right? You can't ever slow down, just always forward, forward, forward. Except also you have to stop and redo the same levels over and over to get the materials you need to power up enough to actually keep moving forward. So yeah, just never stop running and don't look back...except when you need to stop running and look back, which is pretty much all the time. Good luck making sense of that!
💬 Are you one of the eighty-five million players who have downloaded Into the Dead 2 since its launch in 2017? If so, do you agree or disagree with my criticism of the game? And if you haven't played this one yet, what's your favorite zombie game or movie of all time? Let me know in the comments, and I'll be sure to reply!
CHECK OUT SOME OTHER RECENT REVIEWS FROM TAPTAP: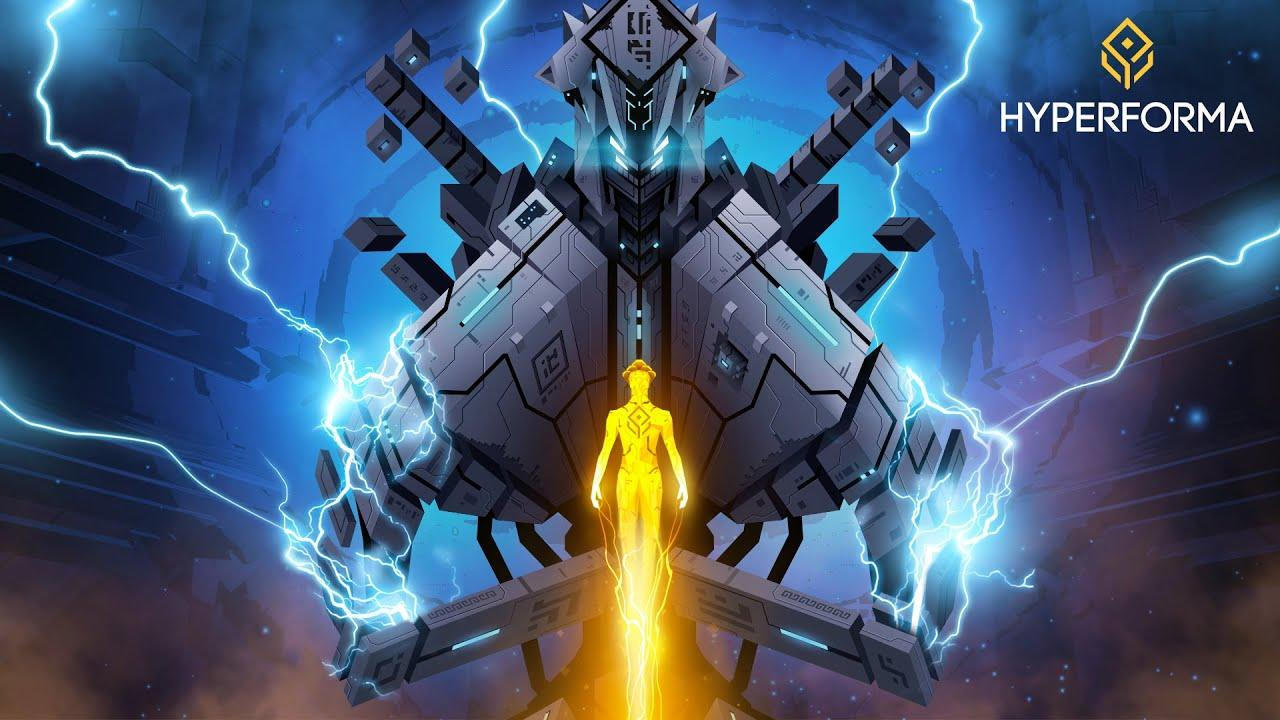 A Slick, Modern, Challenging Take on Atari's Breakout - Hyperforma Review | TapTap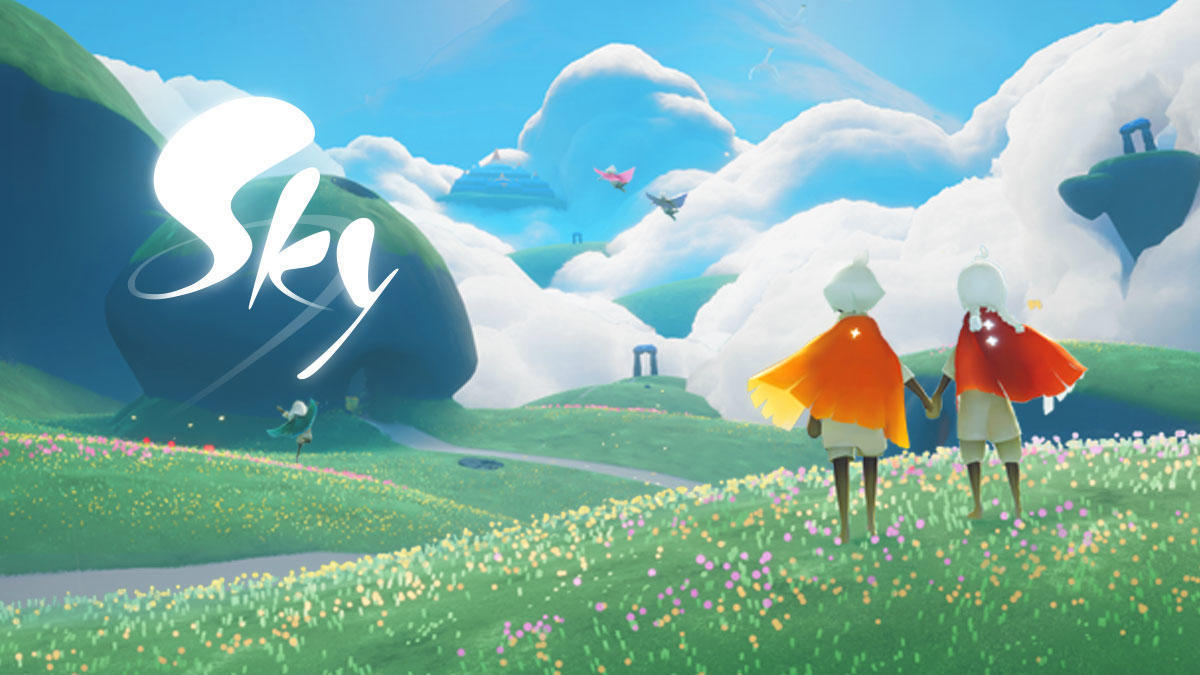 An Uplifting Open-World Game About Healing The World - Sky: Children of the Light Review | TapTap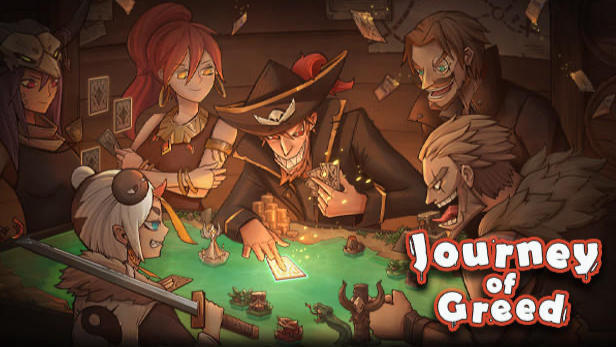 This Swashbuckling Deck-Builder Made Me Question The Value Of Friendship - Journey of Greed Review | TapTap