Azur Lane Tops Figure Pre-order Ranking Chart
Japanese toy store Amiami released its figure pre-order rankings for September 2022. The #1 figure on the list is St. Louis, and Zuikaku took second place; both characters are from the game Azur Lane.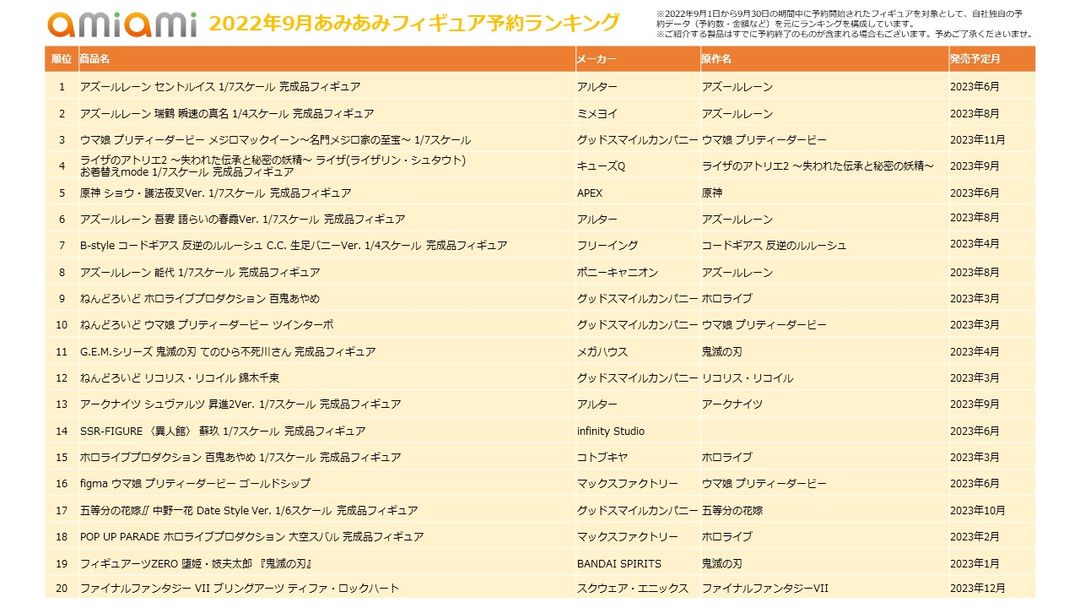 The third place went to Mejiro McQueen of Uma Musume: Pretty Derby, and the fourth place was taken by Reisalin Stout of Atelier Ryza 2: Lost Legends & The Secret Fairy.
Azur Lane is a side-scrolling shoot 'em up game released on iOS and Android in 2017. The developers behind the game are Shanghai Manjuu and Xiamen Yongshi.