Coming worldwide? "KonoSuba! Fantastic Days" plans to increase number of distribution countries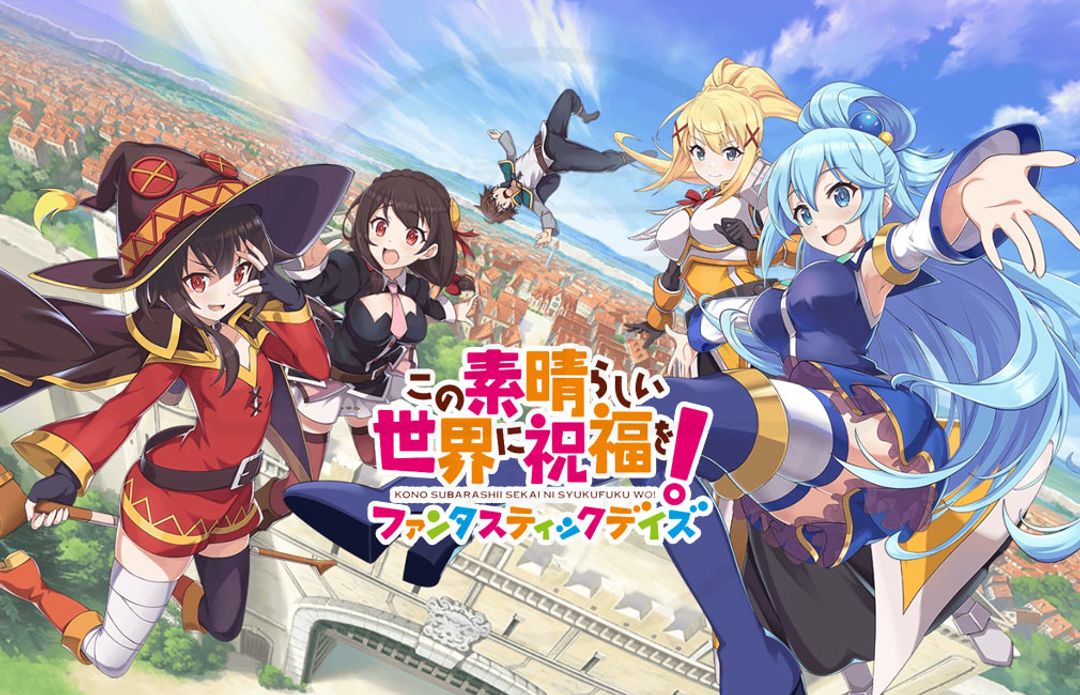 "KonoSuba Fantastic Days" has just launched for a few days, its popular and high quality gameplay liked by a plenty of fans. Except the game is not in a perfection that those players not residing in Japan will be requiring a VPN (in Japan node) to play the game.
Now, the good news is,  The
official Twitter
 has acknowledged the eagerly awaiting and passion from global fanbase, with the message: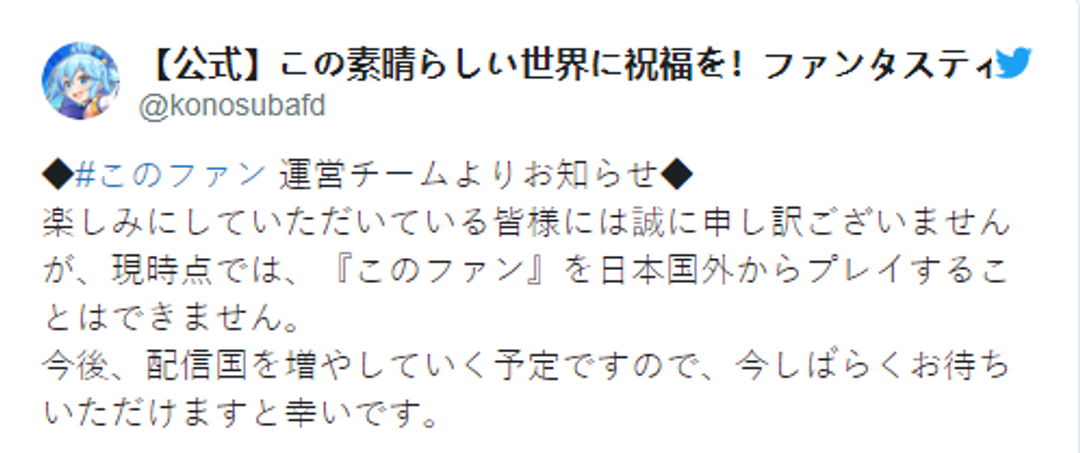 "
[b]We're sorry for those who are looking forward to it, but at this time, fan from outside of Japan cannot play the "KonoSuba! Fantasitic Days".
However, we plan to increase the number of distribution countries in the future, so we hope you can wait for a while."[/b]
Although there is no point about specific countries in their plan as well as when it exactly comes in the future, it is still a great news that we have a great chance to play this game without the IP restriction and with possibly more languages support.