Why Roblox terrifies me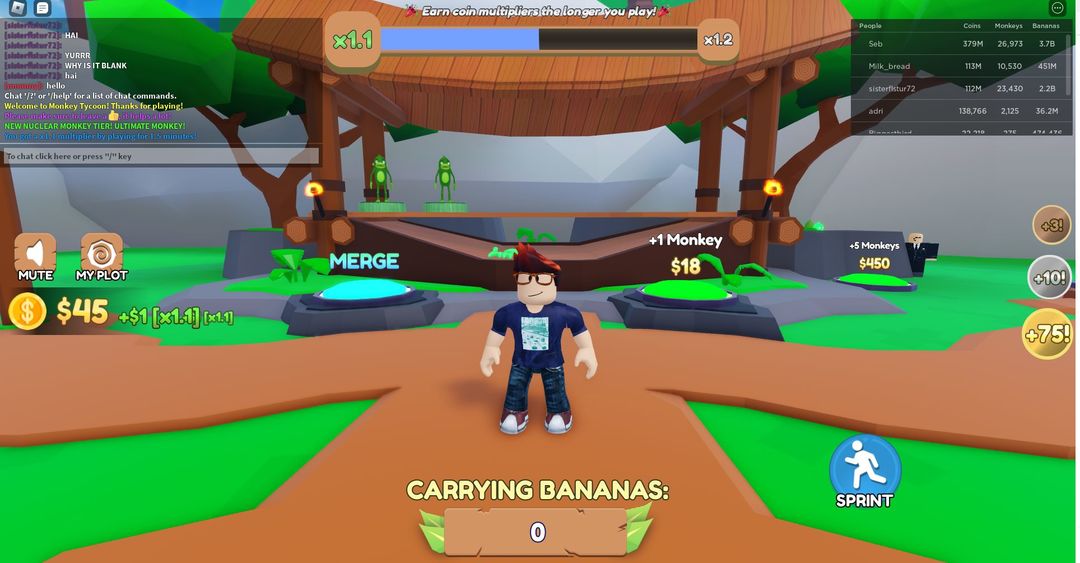 I'm not a very strict parent. Maybe it's because I grew up poor, with a single mom who wasn't able to buy me a lot of the stuff that I wanted. Whatever the psychological reason, when my son has interests, I usually encourage them however I can, up to and including spending money as long as it's reasonable.
Like most parents these days, one of those interests my child has is Roblox. This gaming platform reportedly got close to an eye-popping sixty million daily active users in 2022, and nearly seventy percent of those players are said to be under the age of sixteen. Of the fourteen percent of Roblox players above the age of twenty-five, I'd guess most of those are like me: parents who are playing with or checking in on their kids.
But what a nightmare it is to check in on sometimes. Despite being very clearly a game designed for young kids, Roblox features some of the most over-the-top, ethically questionable content I've ever witnessed in gaming. The content that exploits its younger player base can be split into a few distinct categories.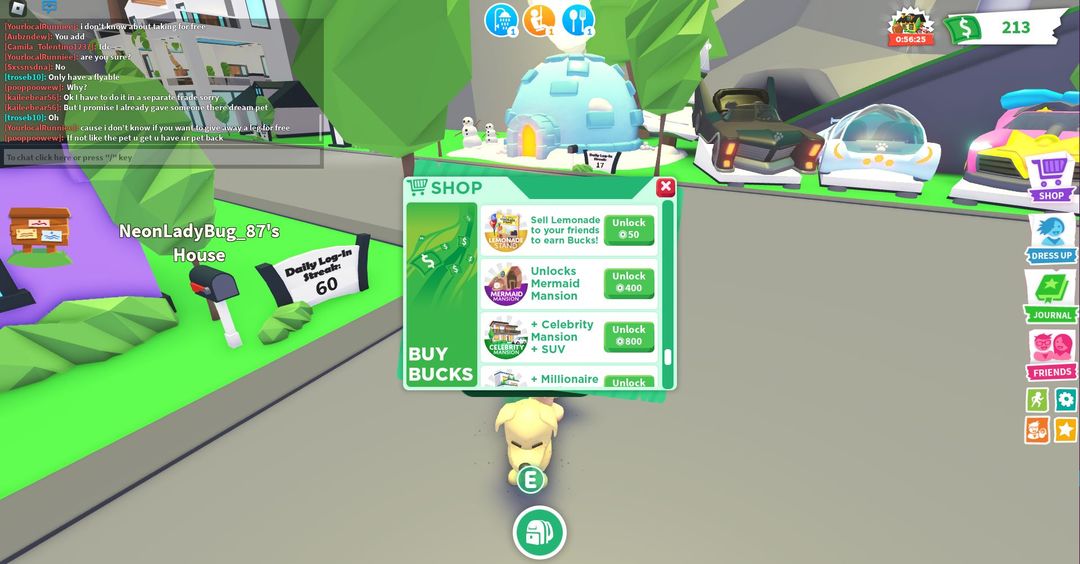 1. Gambling and money sinks
Many Roblox games feature dozens of options for spending "Robux," the game's premium currency. These purchases can range for cosmetics for that game to items or passive boosts that increase your efficiency or make you more powerful versus other players. And that's on top of the massive shop full of thousands of both official and user-created items for sale that can then be equipped to your avatar and taken across games.
The endless ways to spend real money in Roblox can be frustrating for any player, but for a parent it causes some real headaches. Younger kids already don't have a sense of how money works and what's a fair amount to charge for certain things. Roblox muddies those undeveloped financial smarts even further by turning the real money being spent into Robux, with exchange rates that are neither clear nor easy to translate without doing math.
As an arguably too-kind parent, I can give my son all the warnings in the world to not spend the $10 Robux card I just bought him too quickly. But when he sees that the celebrity mansion in the popular "Adopt Me!" game can be purchased for "only" 800 Robux, he doesn't make the connection that that is equal to $10.
Even worse, many Roblox games feature a pet system, where you earn pets that follow your character around and provide passive buffs. These pets are often purchased through an egg system that's essentially gambling. You're able to purchase an egg and shown the odds of getting each animal type from it. To get the rarest pets, you'll need to purchase over and over. And naturally the eggs featuring the most powerful pets can often only be purchased with Robux, or another currency that Robux can be exchanged for.
Systems like this strike me as deeply shady. Even for the players who stick to using in-game currency for their pet purchases, it's building up a tolerance and even appreciation for a type of "gameplay" that is, again, essentially just gambling. Psychologically, it's teaching kids that this is a worthwhile way to spend their time and money, once they have money of their own.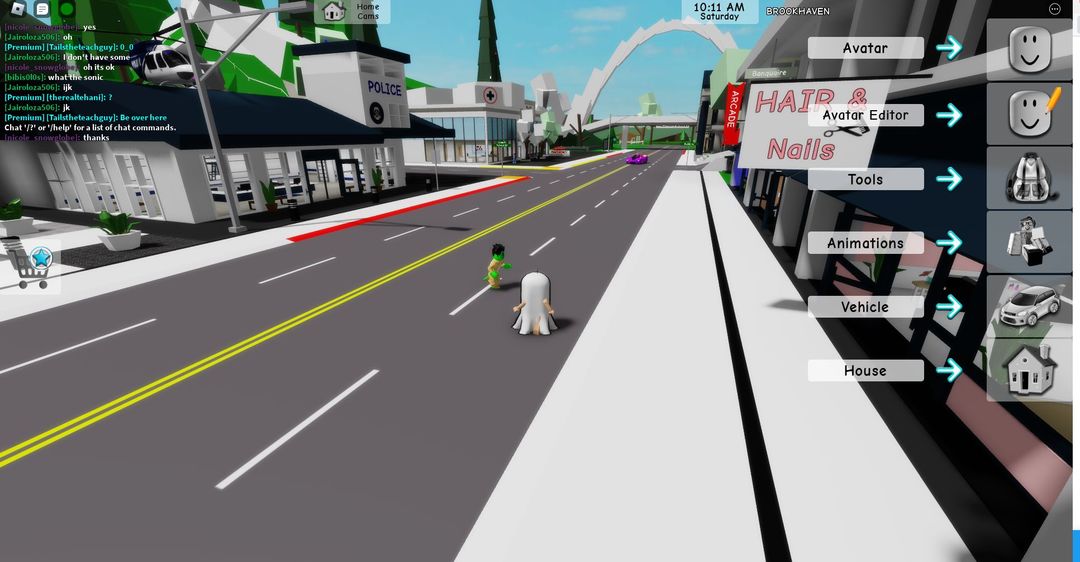 2. Overly sexual or violent content
Again, I want to be clear here that I'm a pretty chill parent, and I'm not pushing for censorship or something. But for a game that's explicitly for kids, I'm shocked at how much adult content slips past Roblox's age filter.
Role-playing games have become a popular style in Roblox, and when I say that, I don't mean like Final Fantasy-style RPGs. You're not leveling up or looking for treasure. Popular Roblox games like "Brookhaven" provide role-playing in the traditional sense of the word: literally taking on a role and pretending to live it out. Maybe you're a school teacher. Or a doctor. Or a new parent. Often these games simply offer a unique and often modifiable setting for players, and no real gameplay goals outside of what they want to do.
This type of role-playing can be really great for younger kids. It allows them to exercise their imagination and teaches them empathy by allowing them to pretend they're living in different experiences and play out what that might be like. As you might guess, though, Roblox role-playing can also turn dark very quickly.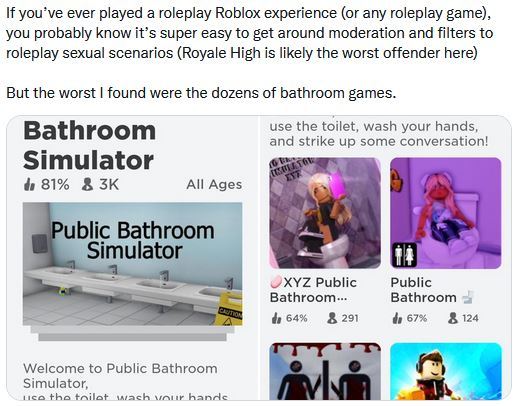 One gaming parent on Twitter posted a thread just this past weekend where she announced that she was uninstalling Roblox from all her children's devices and dug into some of the incredibly disturbing (and non-age-restricted) content she found.
(Note: I'm not linking to the thread here to avoid anyone dogpiling this random person. If you want to leave mean comments, feel free to target them at me below!)
The creepiest offenders are the huge number of "public bathroom simulators" found on Roblox. I would find these weird and unsettling in a game only for adults, but at least there I can trust that no one is being creeped on against their will. The idea that adults pretending to be kids might be joining these games and simulating sexual acts makes me feel sick.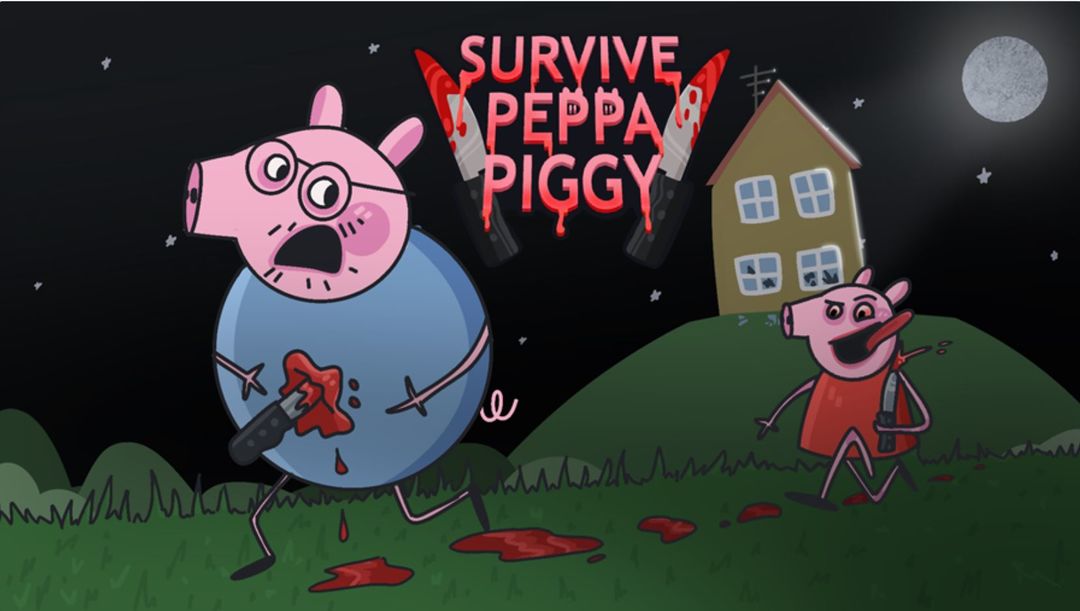 On the violence side, Roblox features tons of horror games that are very popular. Many of these user-created titles star copyrighted characters from children's media put into gory situations. For example "Survive Pepa Piggy" showcases
a beloved British cartoon pig
going on a bloody murdering spree.
For the millionth time, I've got to reiterate that I'm not a very stern parent, and I'm not arguing for full-on censorship of bizarre Roblox games like this one. I don't believe that violent games lead to violence in kids, and I honestly wouldn't even care if my son played something like this. But I know some parents would, and I think that's understandable. It's crazy that Roblox has failed to properly filter content like this as not appropriate for all ages.
Another insidious element of Roblox is its population of hackers and scammers. This
great report from IGN
(discussed in the video above) is really what got me thinking about this topic in the first place. I strongly recommend reading through it.
The quick and dirty version: There's a thriving underground of Roblox hackers and scammers who target naive children, taking over their accounts and emptying their Robux before selling things off on third-party black markets. Sometimes the hackers are just kids too; one thirteen-year-old hacker claims he makes ten thousand dollars a week running Roblox scams.
Of course, anytime there's money to be made, scams like this are going to pop up. The real problem, though, is that this money-first attitude is built into the very DNA of Roblox and how it exploits its young users to make money off of user-generated content. Check out this great investigation video from YouTuber People Makes Games below for more details on that.
So what's the solution? Am I going to uninstall Roblox from my kid's devices? Well, no, but I can't really blame any parent who makes that choice.
I'm hoping that the increased attention that is being placed on Roblox and its darker corners will push the game's developers to make smarter, safer, and more consumer- and kid-friendly choices with how the game is developed, monetized, and presented. But in the end, it feels inevitable that an online world without much in the way of restrictions is going to be full of dangers like this.
The only real solution for a parent—and it's not nearly as easy as it sounds—is to be present and pay attention to what content  your children are taking in. And ideally, to talk with them about it lots, to use stuff like this as examples of the good and bad in humanity that your kids can take into the real world.
💬 Do you have kids, or have you thought about having them in the future? Do games like Roblox worry you, or do you think old people like me are worrying over nothing? I'd love to hear your thoughts in the comments below!