How to get your Exclusive Pre-registration Rewards on TapTap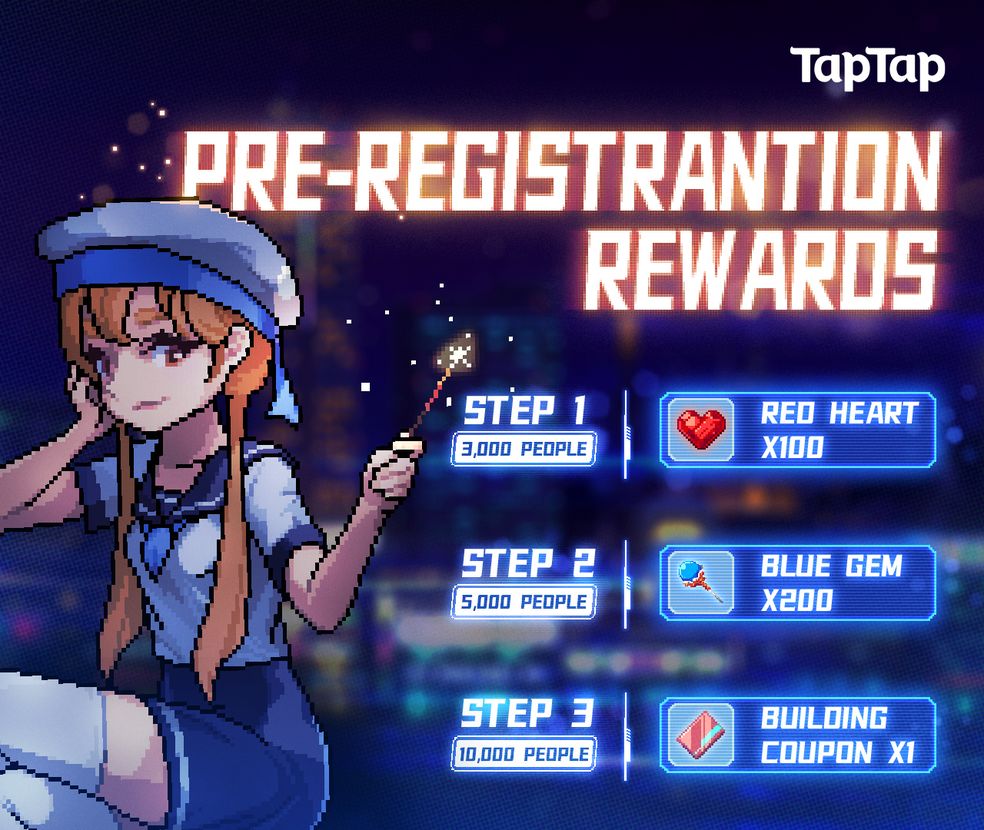 If you pre-register
Sunless City
on TapTap now, you will get great rewards when it launches on August 20.
181774
The pre-registration rewards include red heart, blue gem and building coupon. Red heart is the in-game stamina point. Blue gem is a rare currency in the game and can be used to purchase various items. Building coupon can help you unlock new buildings.
*Pre-Registration Rewards will be sent to you through gift code after the launch on TapTap.