Reckoning Arrives in Teamfight Tactics
Check out Teamfight Tactics patch 11.9 notes!

-----

Source: Teamfight Tactics
Written by RODGER "MINIONSRPEOPLE2" CAUDILL

"Welcome to Reckoning!

Teamfight Tactics: Reckoning is here, along with new champions and traits, the Shadow mechanic, new Armory shops, and Hyper Roll, TFT's first Lab. Reckoning brings players more dynamic moments to highlight their decision-making like never before. With traits that bring unprecedented flexibility, and new items and units that deepen positional play, we can't wait to find out what combinations you uncover during the new ranked season.

Reckoning doesn't just give you tons of new ways to prove your skill: you also have new ways to flaunt your style. Gather your party with the three new Magical Misfits, who've banded together to fight against — or for the Black Mist. If fighting the Black Mist with a party of Magical Misfits isn't enough for you, there's a whole other party going on at the Splash Party Arena!

There's a lot to cover, so gather your party and let's get into Reckoning!"

点击链接观看视频
RECKONING

Cheatsheet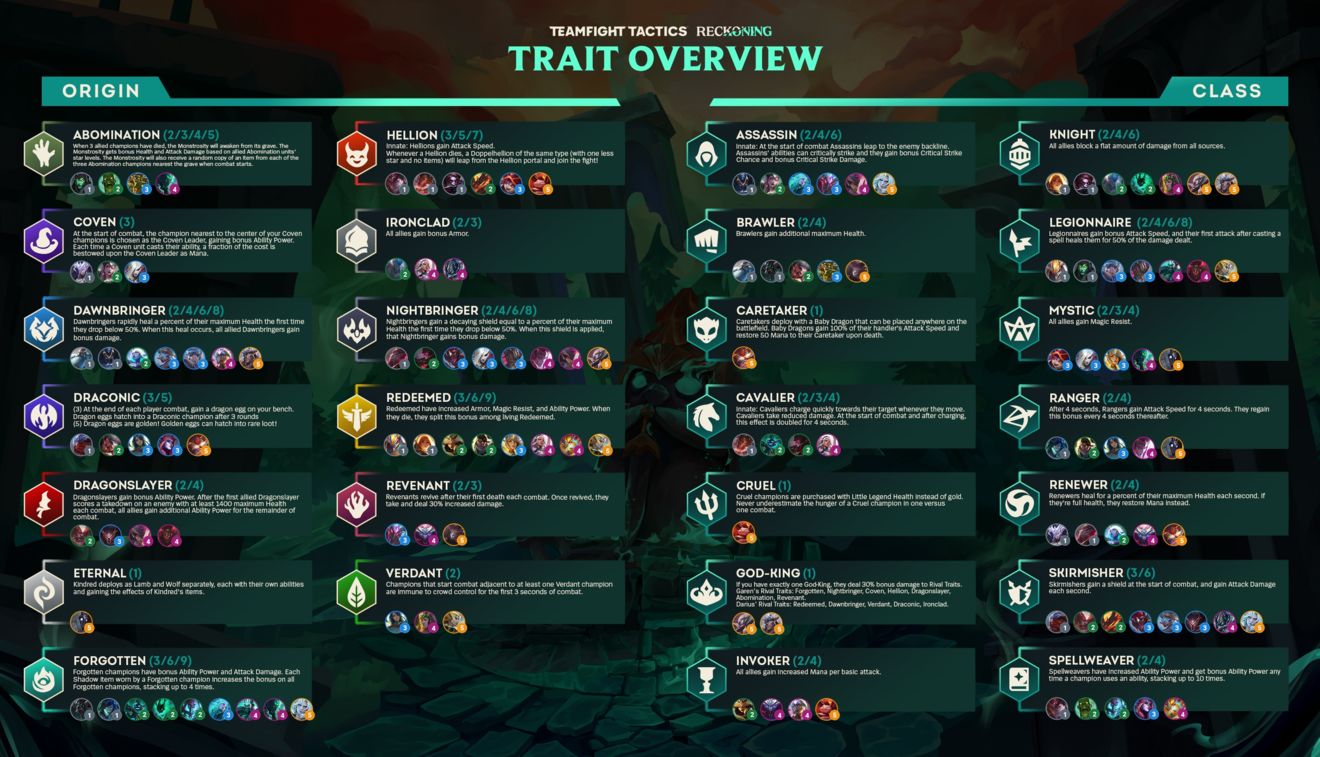 RECKONING PASS AND PASS+ EXCLUSIVES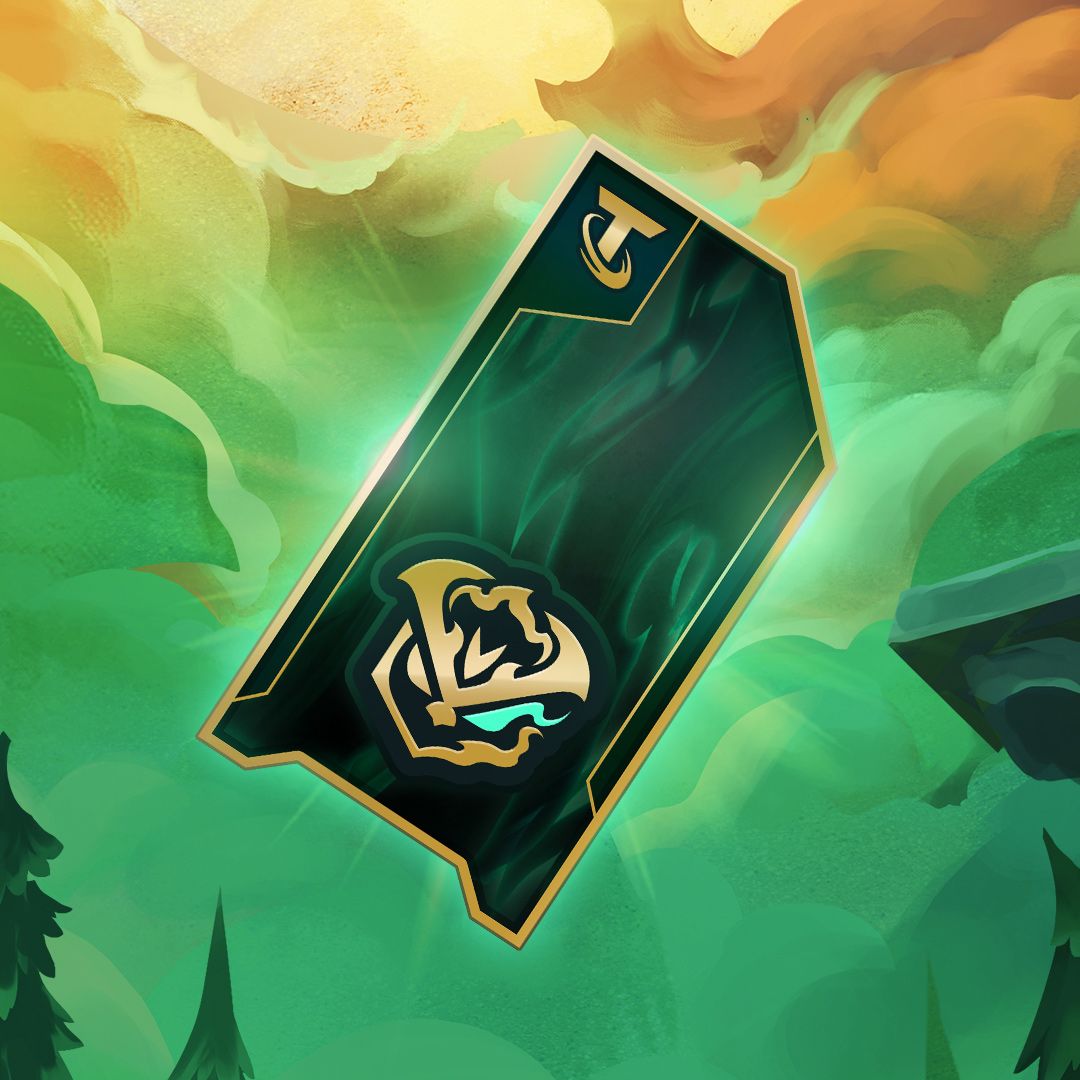 "Here are some highlights from the brand new 1295RP Pass+ during TFT: Reckoning! You can read more about the Pass and more here! As with past Passes, you'll get rewards for gathering XP, but to unlock all the exclusives listed below, you'll want to upgrade to the Pass+. The Pass formally enables Wednesday, 11 AM PST, along with all the other store content."

• Emotes: God King Faceoff, Evil Grin, Please Ruin Me, and more
• Booms to celebrate your victories: Infernal Flock, Rune Surge, and Prismatic Smite
• Star Shards to star-up your favorite Little Legends
• LL Eggs: Magical Misfit Eggs, and more
• Arenas: Sanctum of Order, Realm of Harmony, and Court of Chaos
• Chaos Pengu and Chaos Sprite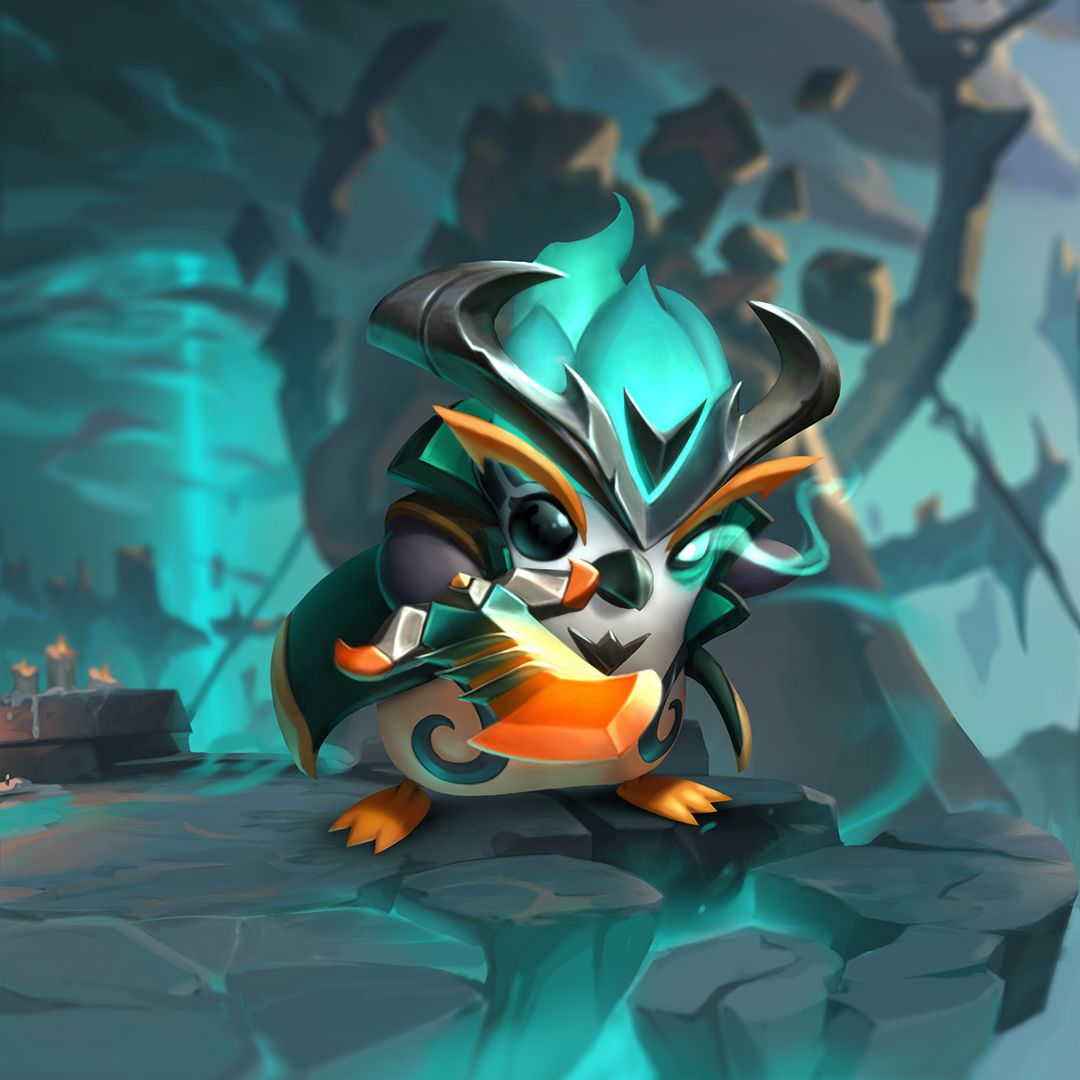 Chaos Pengu: When Pengu made contact with the corrupting forces of the Black Mist, Chaos Pengu burst from the Feather Knight we know and love. And—while Chaos Pengu's hair, dance moves, and rap theme are superior—it's important to note that Chaos Pengu is just that, superior.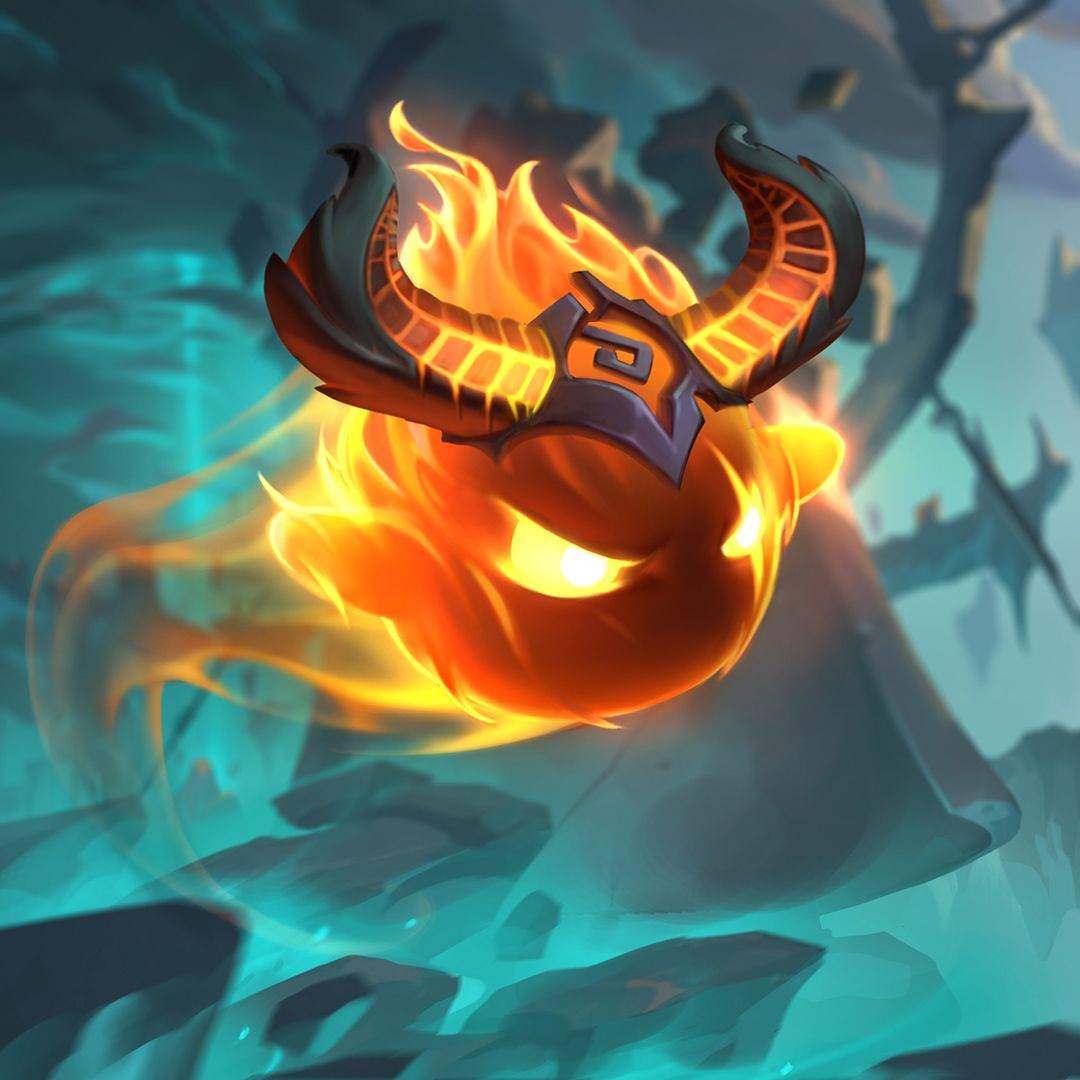 Chaos Sprite: Chaos Sprite has never understood River Sprite. But we're sure they'd be friends if flames weren't so easily extinguished by water.

LITTLE LEGENDS

"The Magical Misfits are here!"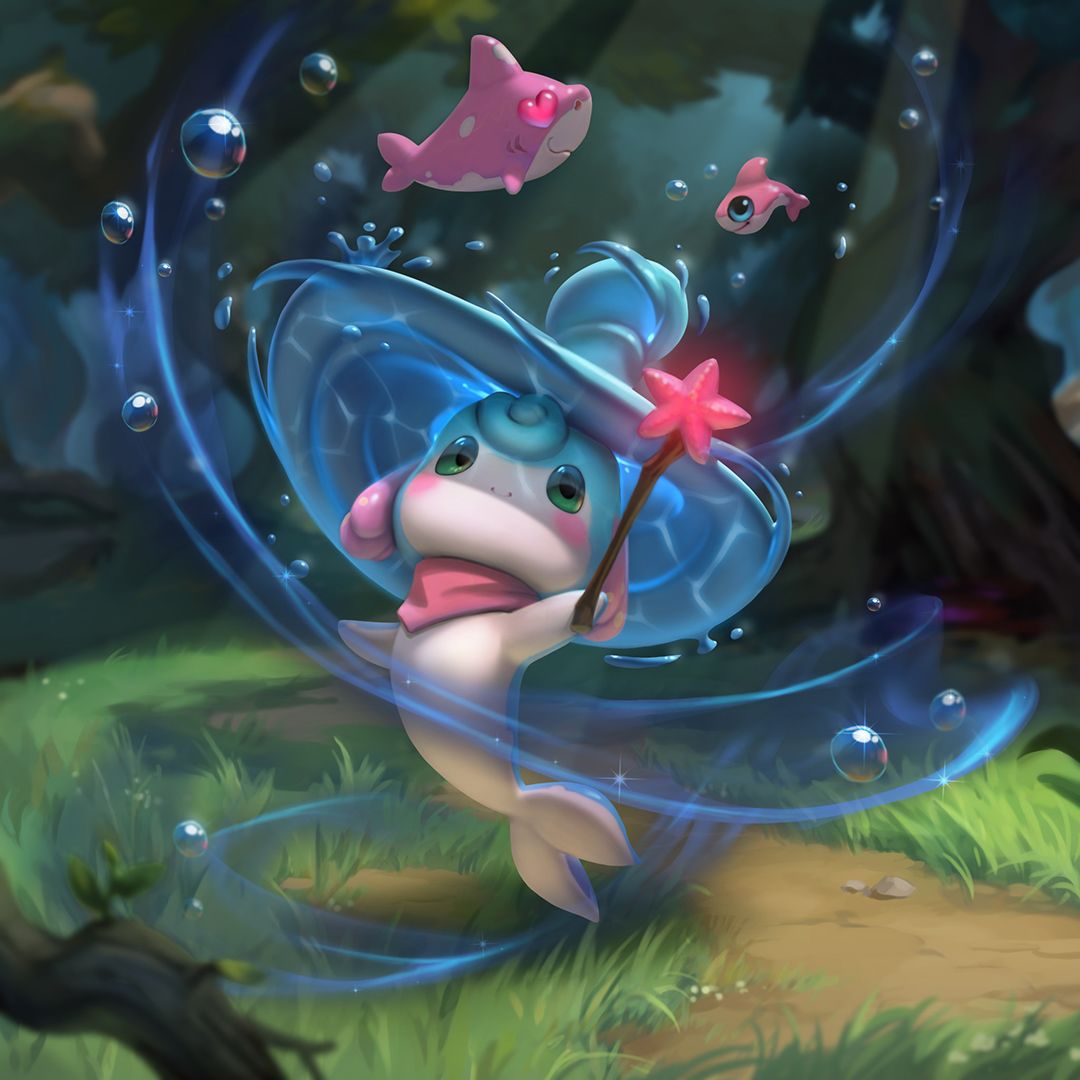 Dowsie: Looking to add a mystical mer-mage to your party? Look no further than... wait, where'd that Dowsie go? Oh, right—Dowsie can adapt to nearly all surroundings, so you'll have to lure them out. And if you are luring one out, stay calm and remember they're only bashful— until angered, then they might bash-you-full of spells.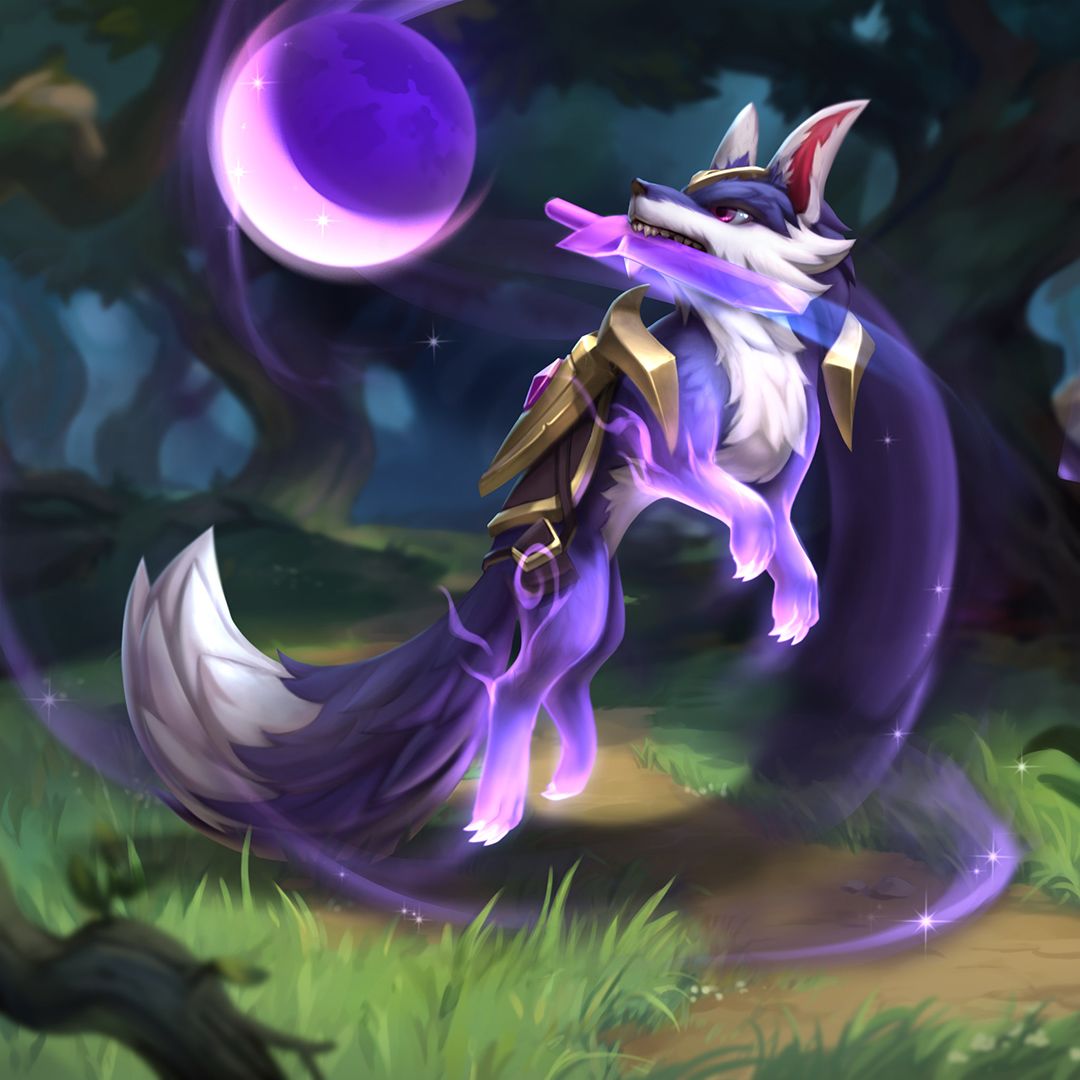 Fenroar: So, you want the ghost wolf, Fenroar, to join your party. Fenroar are fiercely loyal warriors. But don't let the sword intimidate you. They become eternally bound to their Puproar as well as their friends, which they make quite easily after a round or two of fetch the orbs.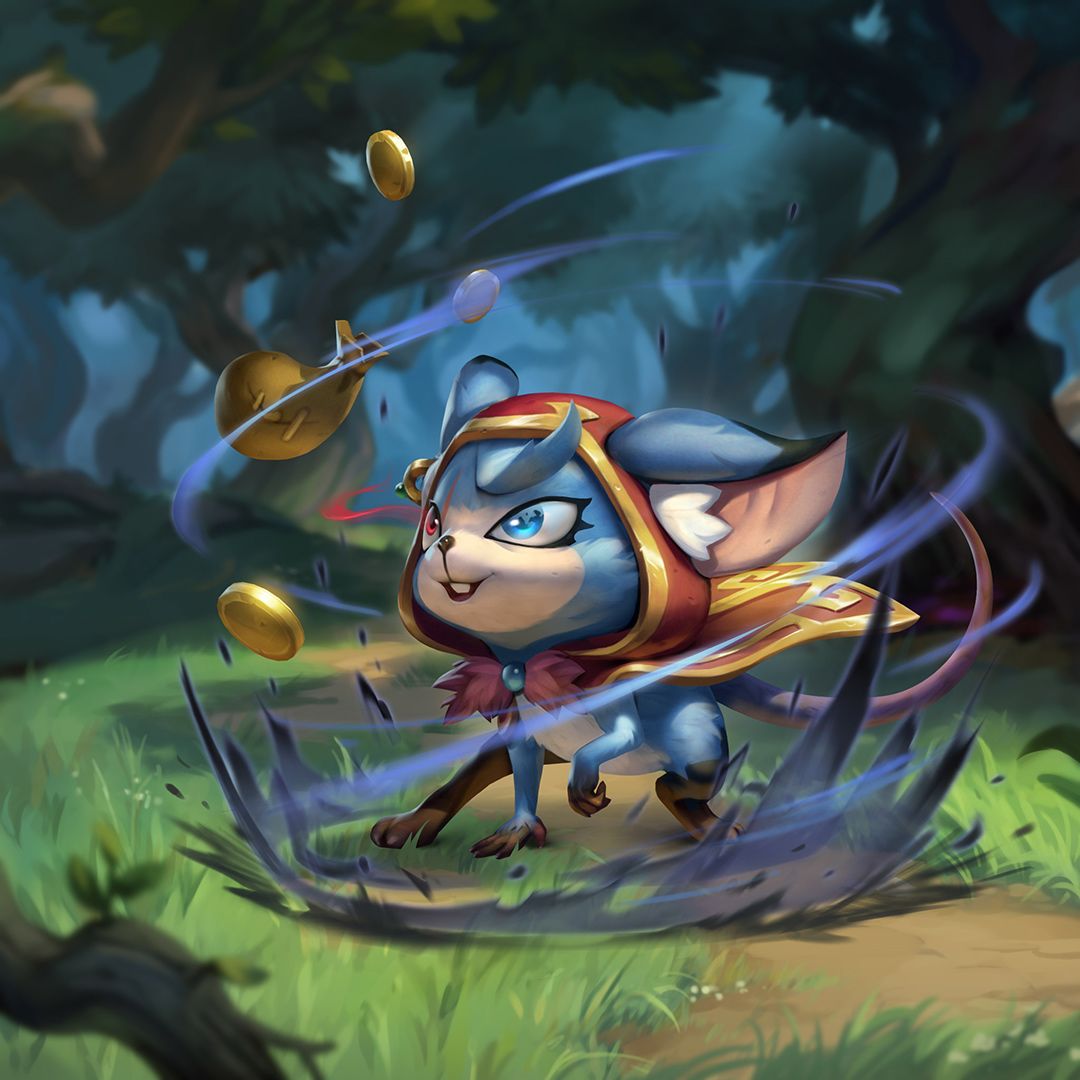 Nimblefoot: A cunning master of speed, traps, and thievery, Nimblefoot quickly turns any journey into a mischievous misadventure. Their enchanted red pouch can hold anything and everything, from gold to orbs to… wait, is that cheese?

"Sun's out, Choncc's out!"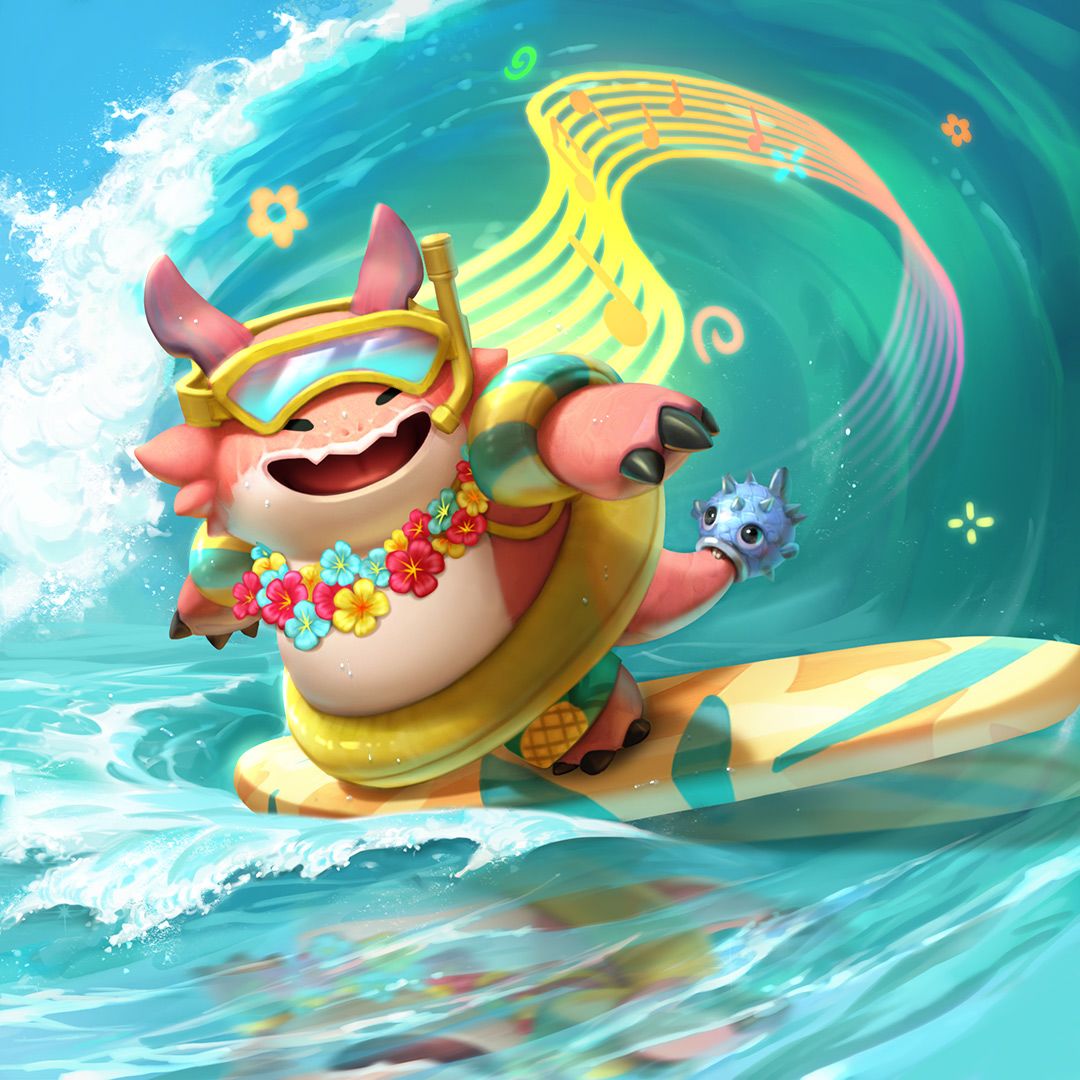 Splash Town Choncc: Splash Town Choncc's dream is winning the Splash Party surfing competition. And with how much napping they do, they're likely to keep on dreaming.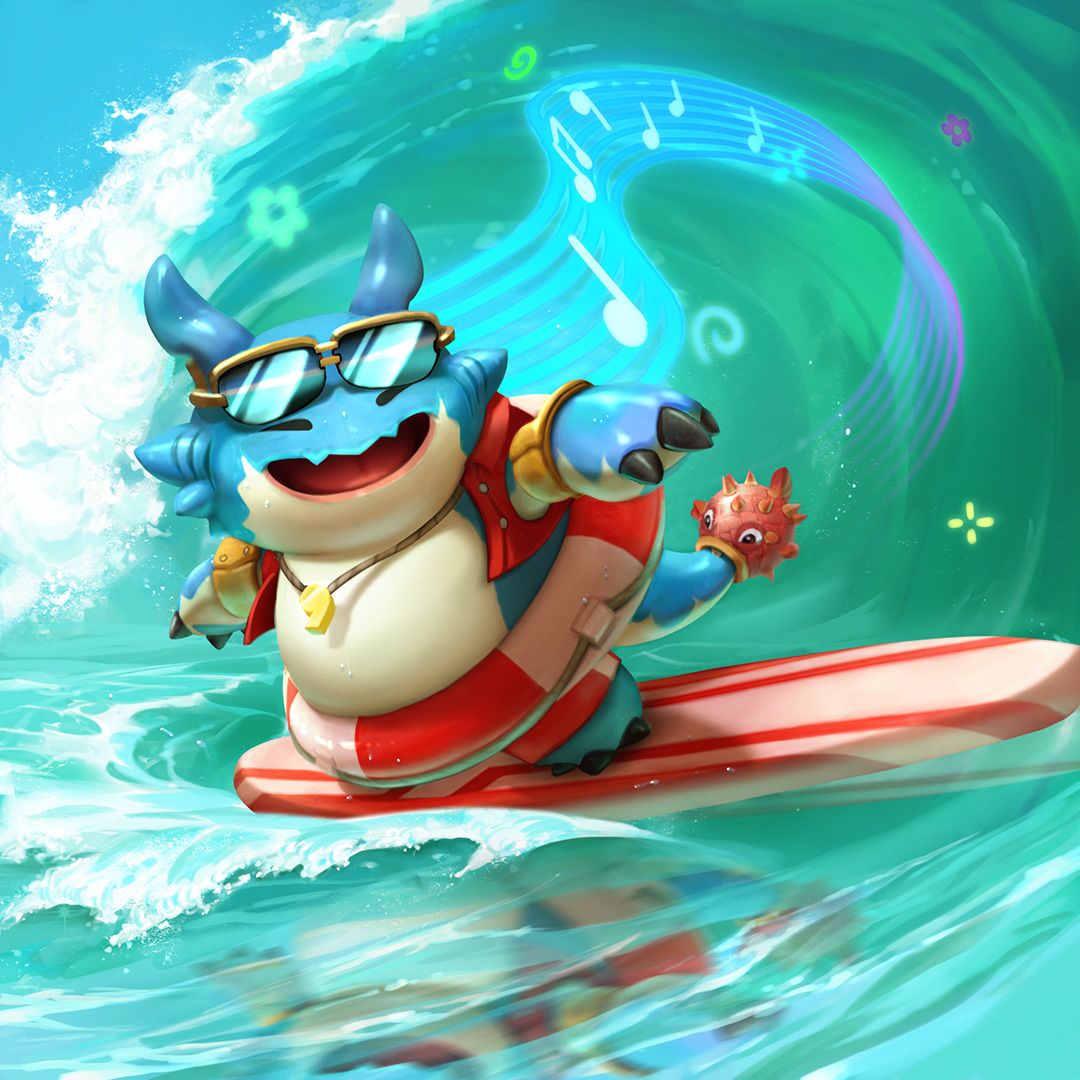 Lifeguard Choncc: Splash Town locals and tourists alike can feel safer knowing Lifeguard Choncc is on the lookout. On the lookout for the best waves, and Chonccest vibes of course.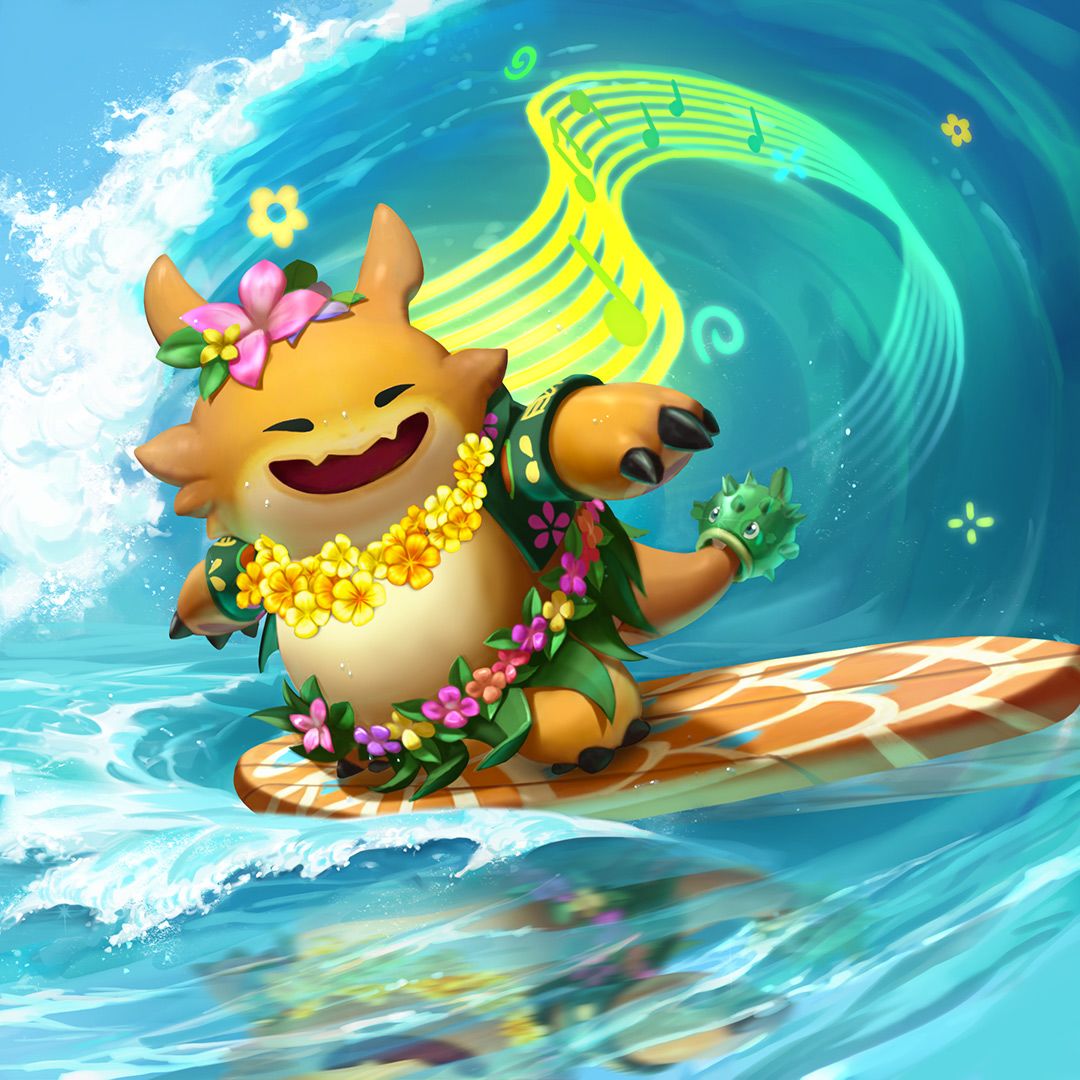 Sunkissed Choncc: Lifeguard Choncc may be the best swimmer, surfer, and boogie boarder, but Sun Kissed Choncc is the best at some really important stuff too. Stuff like, humming, belly bongos, playing the ukulele, and Hula dancing!

ARENAS

"Reckoning has two interactive Arenas available in Bundles and on their own. Whether you enjoy the sun and seagulls, or caves and bats, we've got you covered."

点击链接观看视频点击链接观看视频
RANKED

• When Reckoning goes live in your region with patch 11.9, you'll be able to start climbing the ladder in this set's first Ranked stage. As a reminder, Grandmaster and Challenger are unlocked right out of the gates! Best of luck!
• Everyone will start Reckoning in Iron II.
• You will get 5 provisional matches after the reset, meaning you will not lose any LP for sub-top-4 placements in your first 5 ranked games of the new stage. You'll also gain extra LP for finishing top-4, so best of luck!
• Fates Ranked rewards will be given out on patch 11.10.
• Players who reached Gold or higher at any point in the Fates set will receive the Victorious Protector to me-wow their opponents.
• Players who managed to reach Gold or higher in both halves of the set will receive the Fates-themed Triumphant Protector as well! Nicely done.
• Competitive play in Hyper Roll is going to work a bit differently. Everyone will start in Gray tier and progress throughout a Color system climaxing in Hyper Tier. For information on Hyper Roll Rating click it here.

HYPER ROLL

"It's here, TFT's first official Lab, Hyper Roll, where you can roll faster and harder than a three-star Dango. Here's a brief overview of the new Lab which you can read more about here."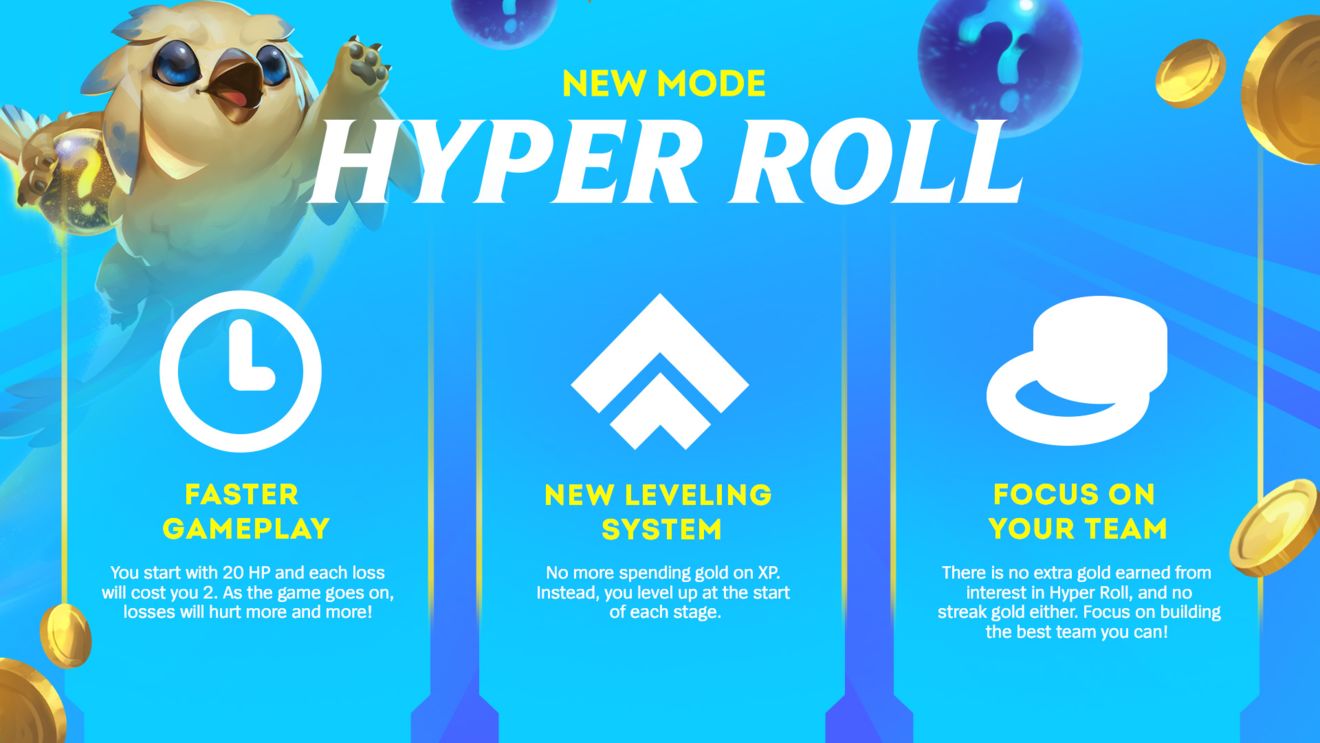 -----

For more changes, please visit here.


Updated at 2021/4/29
Mấy nay hay bị lỗi đứng luôn ngoài sảnh chờ trong khi đã 100%, phải out vào lại rất phiền
hi, i encounter some problem, I'm using honour 9x and this version doesn't have google play store, I can't buy anything from the store and the image to click buy keep loading, is there any solution for this?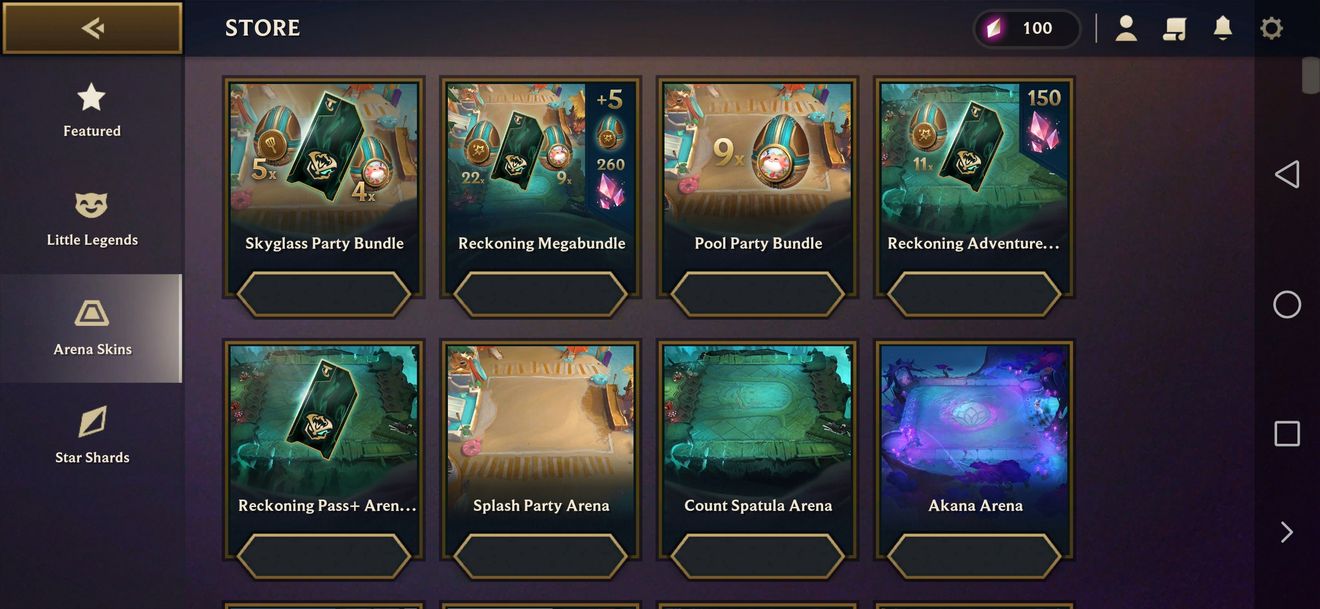 FiR
Reply User3922378
: bro I'm using the eu patch maybe that is why this happened, for asia players it still not launch yet, but you can pre register it, and the tap tap admins are never gonna reply our questions, so i suggest you look for a solutions through player community or the internet
Tôi tải xong rồi nhưng đến phần cài đặt lại báo ko cài đặt đc.trong khi đt là androl 11 còn 1,7gb nữa ko hiểu lý do tại sao
Hi, im having a trouble in the free pass i already claim the 1st 2nd and 3th free emote in the pass but i never received it