GET ISLE OF DREAMS PRE-REGISTRATION REWARDS!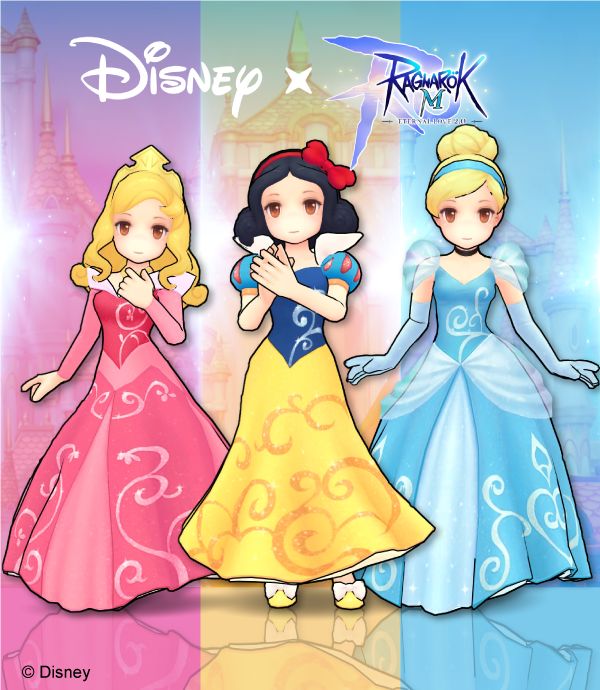 The massive Isle of Dreams update is coming on 27 Aug! Get ready for your next greatest adventure by pre-registering now and you'll receive these rewards after the launch:

- 1x Rainbow Light Steed - Eternity
- 1x Purified Baseball Hat

BONUS: Pre-Register and post a review of RO:M (https://www.taptap.io/app/191499/review) on TapTap and you'll be entered into a weekly lucky draw for a Disney Princess in-game outfit!

PRE-REGISTER HERE https://www.taptap.io/app/221063

About Isle of Dreams:

ALL NEW CITY, COMODO: A huge new tropical island map with its own people, history, and local flora & fauna.

GUNSLINGER CLASS: They're back! Prepare to demonstrate why your enemies should never bring swords and sorcery to a gunfight.

NEW STORYLINE: Embark on a grand new adventure filled with magical wonders, deep betrayal, and hidden discoveries.

NEW MUSEUM ISLAND PVE DUNGEON: What new dangers and impossible creatures await you within these limitless depths?

RO:M x DISNEY CROSSOVER: Believe in Magic as the most wondrous crossover collaboration enchants the world of RO:M with all-new Disney princess outfits, classic costumes, and furniture!

What excites you the most about this update? Discuss Isle of Dreams with your fellow adventurers in the comments below!


Updated at 2021/8/4
I am soooooo excited for the Gunslinger class! I like how awesome it looks and the skills are amazing! Not to mention the badboy bike! I'm picking the rifle!

เกมดีนะครับ​ ผจญภัยจริงๆเหมือนกินเวลาชีวิตจริงด้วย​55555​ ถ้าเปรียบเป็น​ ANIME. ก็คงคล้ายๆ​ SAO.​ เหมือนได้เข้าไปอยู่จริงๆ​ เนื้อเรื่องความเป็นมาดีเลย​ Good game. ROM.

ขอให้ได้สักชุดนะ ชุดคอสตูมเจ้าหญิง Disney สุดพิเศษเนี่ย สีอะไรก็ได้ แต่ถ้าไม่ได้ขอรถฟักทองสักคันจะนั่งกลับพรอนเทร่า ไม่เอาฟักทองเป็นลูกนะ เดินมาเดินกลับแบกหนักเข้าไปอีก.
I Like ROM