A trusted general who will guide his loyal men into any battle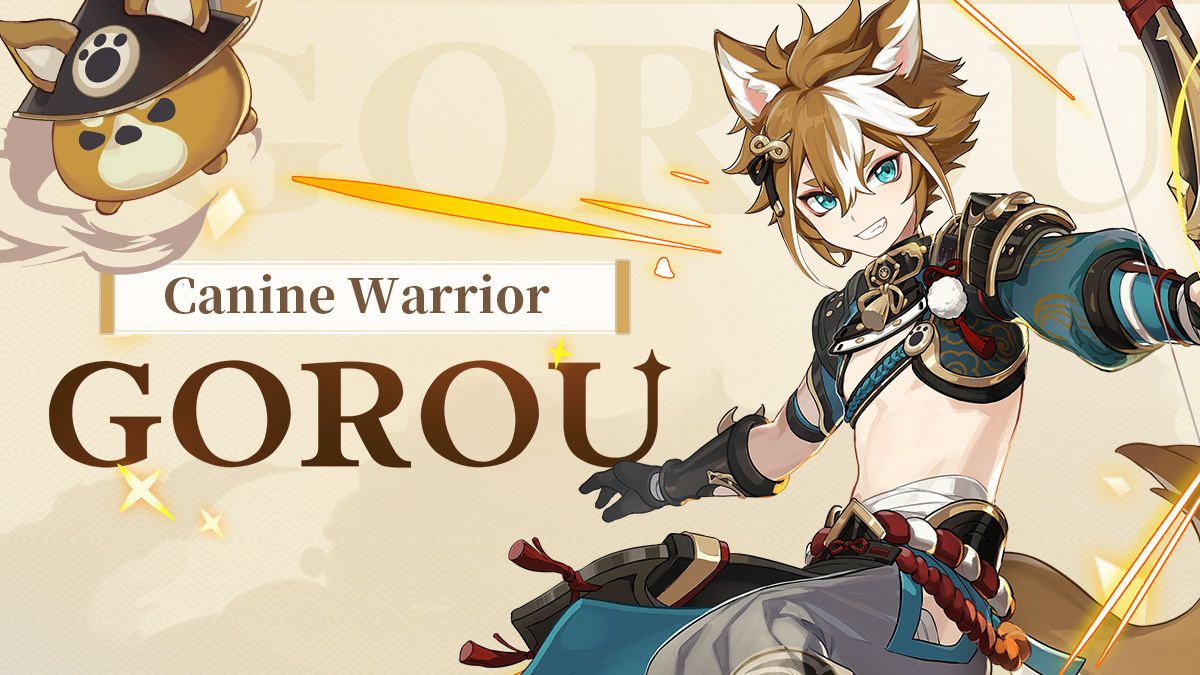 Source: Genshin Impact

"Kindness and loyalty are the representation of virtue. Without a doubt, my friend Gorou is a virtuous general." — Kaedehara Kazuha

Gorou

Canine Warrior

General of the Watatsumi Army

Geo

Canis Bellatoris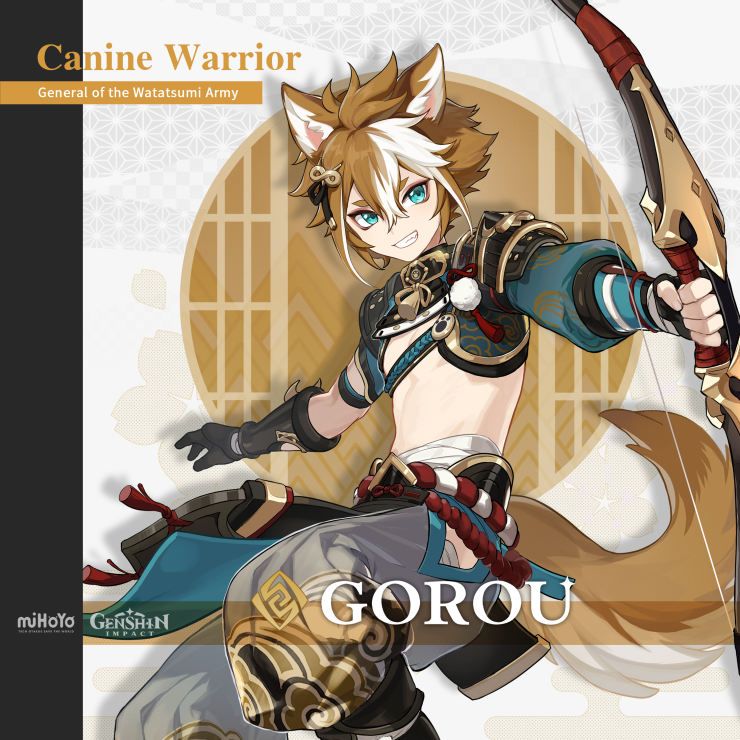 A loyal and brave general of Watatsumi island. Born with a beast-like fighting intuition and tenacious will, he can find a way to victory even in the most critical moments.

He leads the Watatsumi troops, who have far fewer military resources compared to the Shogunate. Gorou strives to ensure that the inhabitants of this island will live in safety and peace.

Outsiders may not be able to imagine that Gorou, someone who faced thousands of enemies on the battlefield, is actually very affable and gets along with all his subordinates.

In Gorou's eyes, the people around him are not only his brave soldiers, they are also his beloved companions. They are like treasure to be cared for and protected. The land that sustains us, the comrades who support us, the faith that encourages us to move forward... These are the most precious things for Gorou, to whom he devotes his loyalty and courage.

Within Gorou exists a soul as vast and reliable as the earth.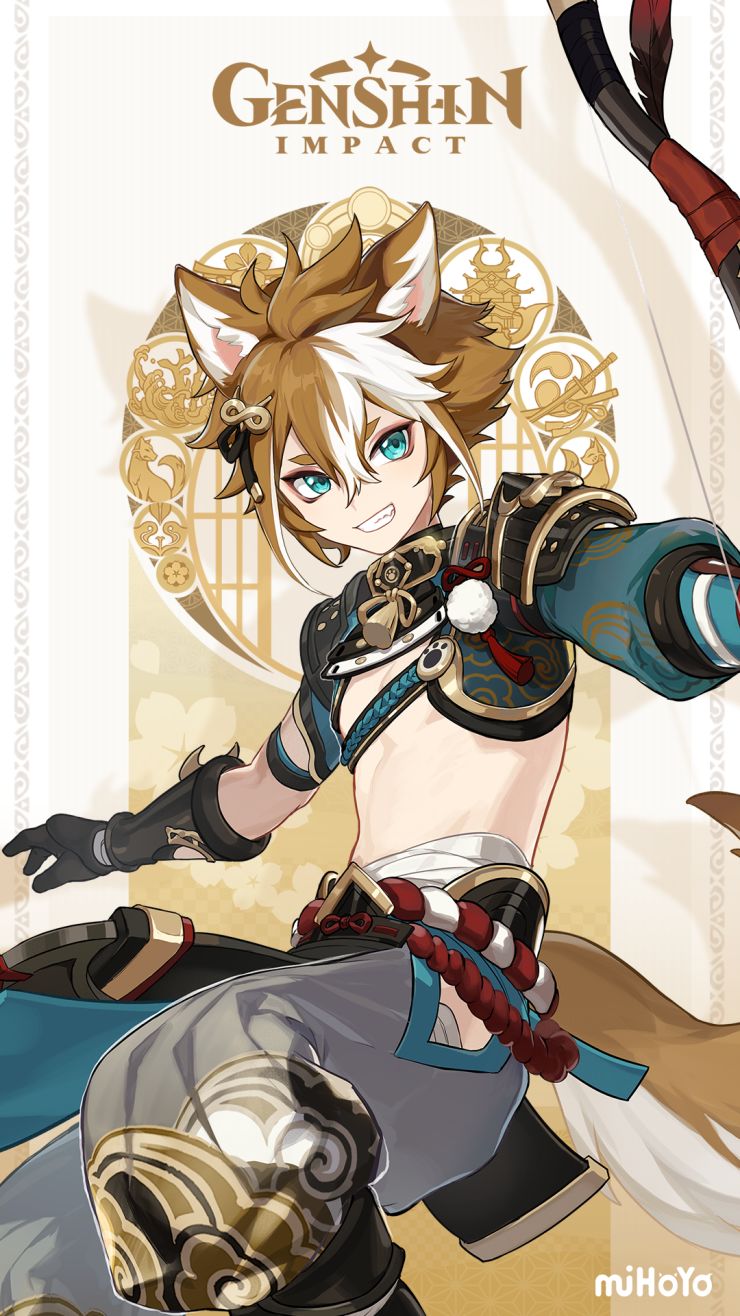 Updated at 2021/10/11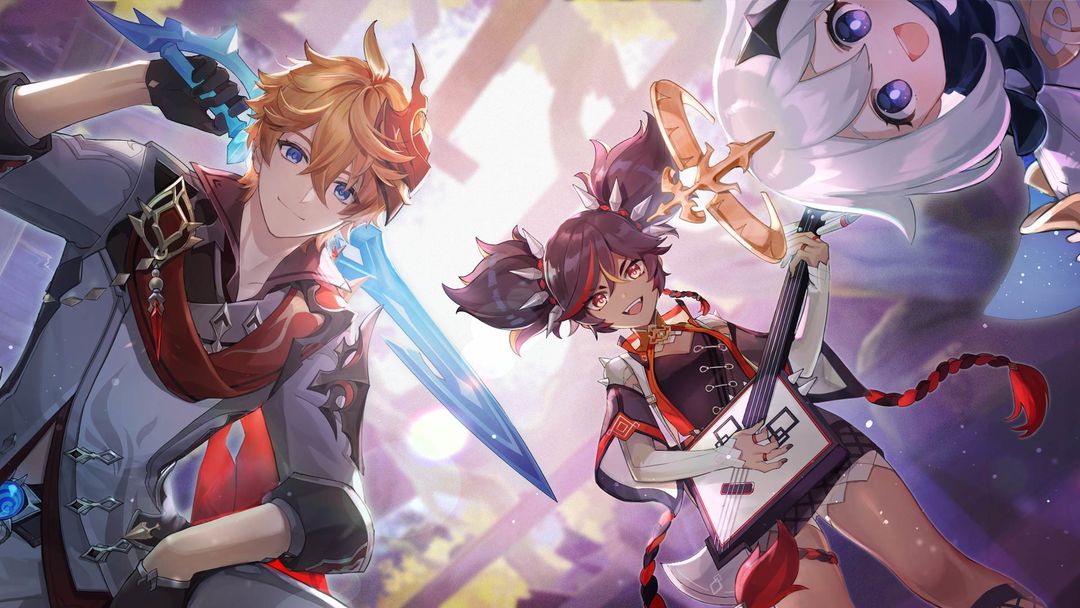 Now I can't wait for the 2.3 patch... ITTO AND GOROU, YOU WILL BE MINE!!!!