The opera star's performance is a genteel display of melodious harmony.
"One performance by Yun Jin at our tea house rakes in enough Mora that we won't have to open for a whole month!" — Fan Er'ye of Heyu Tea House

Yun Jin

Stage Lucida

Current Director of Yun-Han Opera Troupe

Geo

Opera Grandis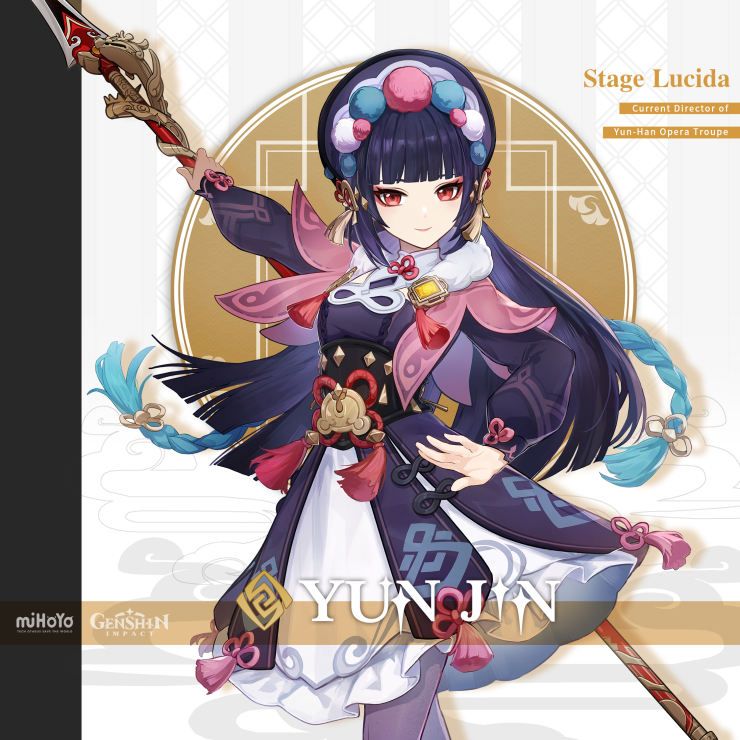 She is the director of the Yun-Han Opera Troupe and is also a famous figure in Liyue Harbor's opera scene.

Yun Jin is known for her sweet singing voice and intricate costumes, as well as her animated and dynamic performances. Whether it's a delicate and dignified young lady or a mighty and honorable heroine, she can play any role.

What's even rarer is that this young actress is also a playwright. Other than "The Divine Damsel of Devastation", the Yun-Han Opera Troupe has performed many other new plays in recent years, all of which were written by Yun Jin.

However, what is surprising is that Yun Jin, who has always displayed a dignified and elegant image, has a little hobby that is not known to the public — she likes listening to rock 'n' roll.

If you see Yun Jin at a rock 'n' roll performance in Liyue Harbor, please refrain from telling the whole world about it.

Otherwise, she might get nagged by the elders again.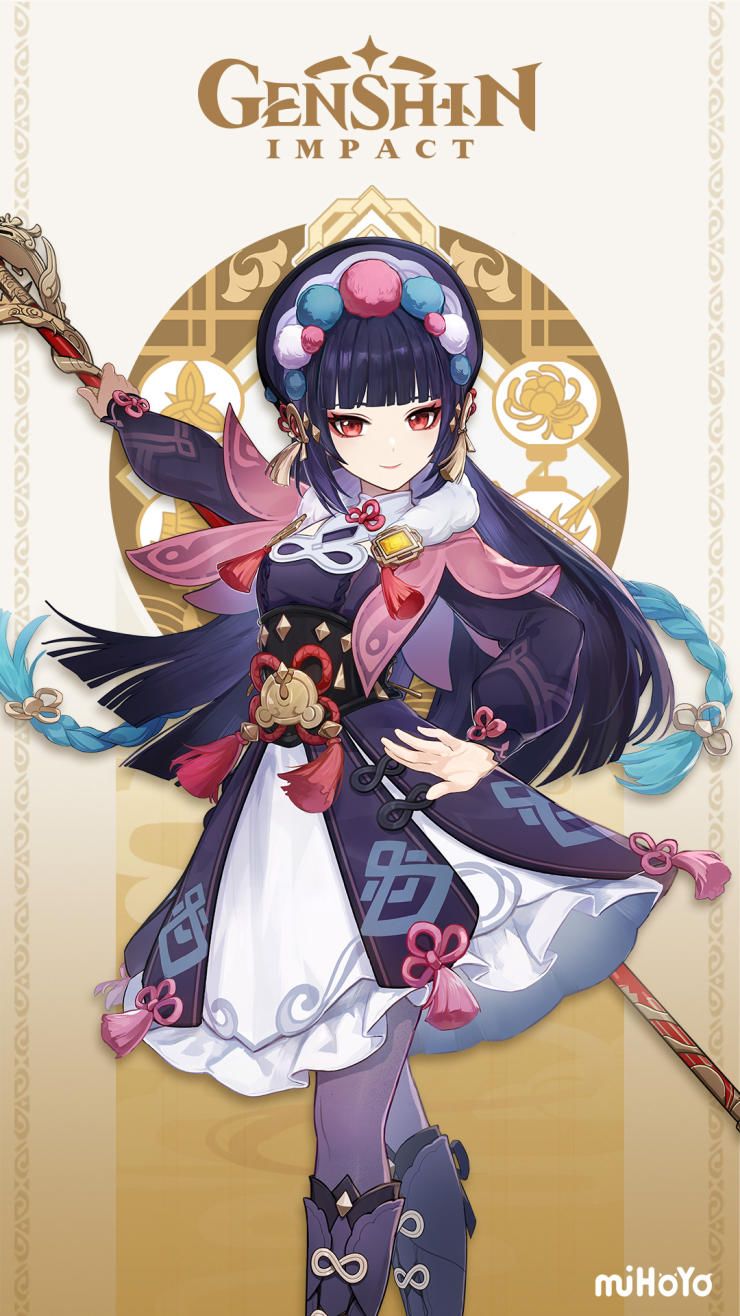 Updated at 2021/11/22
wonder how geo spear gonna play like (will it be like thoma or hu tao? or mayhps itll be something similar to zhongli? tho she could even have entirely new playstyle that we never seen before tbh)