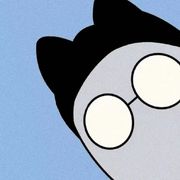 [Devlog #1] Here's where the journey started!
Coming to mobile! Build your settlement and cultivate your town in Settlement Survival!
Summer Sale kicks off today! Waste no time picking up Moncage now!
Moncage is now a finalist in 2022 Apple Design Awards!
💘 Launch sale ends soon! Grab it now and choose your favorite waifu!!
📙Need some help? Avoid getting stuck on your adventure by checking this out!
📢Share to Win! Kick start your one-and-only Otaku's Adventure now!
❓ Otaku's Adventure Demo FAQ: Everything you need to know
Cerebral Puzzle Showcase coming to Steam!
3️⃣ Bonus time! 3 days to go before the launch of Otaku's Adventure!
下一页