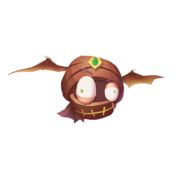 Candy Disaster Official
ID: 431951089
Candy Disaster is a tower defense game where you can design funny&tricky trap combos!!!
If you love tower defense games you should definitely try to win this game
If you like strategy game you will never miss Candy Disaster!
We are excited to announce that our indie TD game inpired by Orcs Must Die is officially out!
You need to stop enemies from stealing the enegy candies🍬🍬* New plot animation
Who likes this short opening animation?
If you like the game, pls nominate it for us on steam!!
CONGRATS! Candy Disaster has been recommended to Google Play Store!
下一页