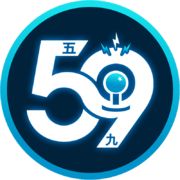 Unleashing Mayhem, ChatGPT Chooses Our FighterZ Teams!
DISAPPOINTED BY ANIME EXPO! NO DRAGON BALL?!
We Played Every Dragonball Fan's Childhood Game! Budokai Tenkaichi 3
THE FORGOTTEN DRAGON BALL GAME.. ABOUT FUSIONS?!
We Asked an AI to Rank Every Dragonball Series!
TIME PATROLLING AS BEAST GOHAN IN XENOVERSE 2!!
BEAST GOHAN CRUSHES OPPONENTS IN XENOVERSE 2!!
INCREDIBLE LUCK?! GOLDEN WEEK RELAY SUMMONS!
GOLDEN WEEK 23RD WORLD TOURNAMENT GOKU & PICCOLO JR ANIMATIONS! (Dokkan Battle)
NO 200%?! NO ISSUE! AGL SUPER BUU'S TOP 5 LINKING PARTNERS!
下一页