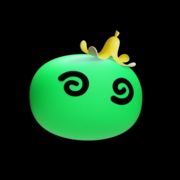 TapTap Editor
ID: 455854034
TapTap Chief Editor + RPG fan
Dynasty Warriors just doesn't have the same great taste in bite-size form
Never played Half-Life? Valve's all-time classic is 25 years old and only costs $1, so play it now!
Warhammer 40,000 meets Hearthstone in this solid free-to-play card game
This mobile Soulslike is full of fascinating ideas and janky execution
This roguelite love letter to the original Resident Evil is the perfect Halloween game
This first-person parkour game is the perfect follow-up to Cyberpunk 2077: Phantom Liberty
Would you mind a little tower defense in your roguelite? Endless Dungeon delivers in style
Are you looking for your next roguelite obsession? Look no further
Civilization's grand strategy meets QAnon-style conspiracy theories in this wonderful, weird game
How do you make dungeon-crawling even better? How about making it adorable?
下一页