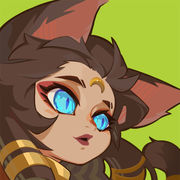 Boss Hunter is UNFORGIVING!!
Dread Days: Zombie Nation - Yet ANOTHER ZOMBIE Survival Game...
Bless Global - How Far Has The Bless Series FALLEN?!
Rucoy 2 - Mirror World MMORPG
Kingdoms of Merge & Magic Can't KEEP My ATTENTION For Long
Legendary Warriors Champions is a SURPRISINGLY FUN Game!!!
Deep Down Wants You To Go As DEEP As You Can!
Sqroma TEASES You with its Puzzles, Only to ASK For Money to EXPERIENCE the FULL GAME
Tamers Arena - A COLOURFUL Combat Arena Style Game
Isoland 2: Ashes of Time is a PUZZLE SOLVING Point and Click Game
下一页