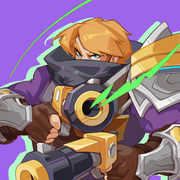 Christmas Santa Gift Car Game | Gameplay
Keep Dying and Delete It!!
Good, sweet, and sometimes funny adventure game - Quick review
Swordship Release Date Trailer (Dec 6)
Another Vampire Survivors inspired game but with Ninjas and friends
A Spiritual Successor of Stardew Valley? - Kynseed FIrst Impressions
Only one week left before the official release of Hello Neighbor 2!
Interesting fusion of the art-style and gameplay
下一页