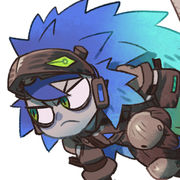 I was kinda expecting an open world for this game.
The characters of the game are really so cute to watch
The game has so many minigames for an idle game.
A decent dungeon game with pretty nice gameplay.
If you're into high graphics and animation, I wouldn't highly recommend this.
A pretty decent battleship space game you can play on your mobile.
Pretty nice to see an idle RPG with a somewhat open world.
Pretty decent, but the game can get really boring.
It totally feels like playing Final Fantasy: Tactics.
An interesting spaceship turn-based game you can play.
下一页