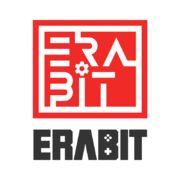 Brotato Thanksgiving Special: Fresh Faces, Unbelievable Deals!
Thanksgiving Special: Celebrate gratitude with 20 Minutes Till Dawn!
Thanksgiving Extravaganza- Thanksgiving Sale is ON!
BULLET HEAVEN FEST STARTS! BIG ANNOUNCEMENTS, UPDATES AND DEMOS
Brotato Spooktacular Halloween Update: Pumpkin Mayhem Unleashed!
20 Minutes Till Dawn: Halloween event is here!
Embark on a Thrilling Journey: Brotato's New Adventure Mode Unleashed!
Roguelike Shooting Game: Star Survivor Pre-register Now Available on Mobile
New Characters, Items, and Weapons Unleashed Soon in Brotato's Upcoming Update!
Exciting news! Erabit & Ravenage Games Proudly Announce BulletHeavenFest!
下一页