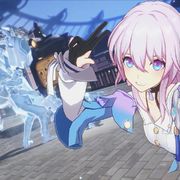 I Can't Get Enough of Kingdom The Blood, But Will It Last?
This is Open World! Full Throttle!My Heart-Pounding Journey in NFS Mobile Beta!
I Can't Wait for More After Playing the Nine Sols Demo!
I am feeling deceived after playing Rebel Bots
My Domino The Little One Experience is A Heartfelt Journey
I Can't Stop Smiling with Every Turn in Super Mario RPG's Adventure!
I Tried Risk of Rain and It Was a Rollercoaster of Nostalgia and New Twists
Is this game an early Fun or early exit?
Racing Master looks gorgeous, but you can skip this time
I played the technical test of Arknights: Endfield, is it More JRPG or Construction Gameplay?
下一页