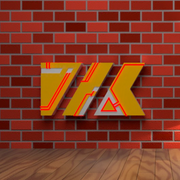 Always tricky 🦊
I can't believe they just copy paste the game to mobile!
I don't need to wait any longer to say THIS IS THE BEST RACING GAME!
NFS Mobile is PLAYABLE NOW!!
Unhappy racoon is unhappy forever!
I would pay for this game if it was a paid game to start with!
You think it would be nice if I make an article/post for Switch games that playable on mobile?
Want to relive Apex Mobile again? You can play INDUS soon easily this way:
I thought my gaming laptop can never play this game, yet it's a MOBILE RELEASE!
下一页