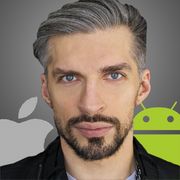 TapTap Creator
ID: 77559701
YT: Kosh Gaming & Kosh Idle
Cant stop Building and managing Cards Village - Stacklands 2 [First Impressions] Gameplay
If it wasnt 4 am and I wasnt writing this article I would be playing Callisto Protocol now.
SHEMIRA IS OP! Stages 5-7. Chapter 2 Sinking Pursuit // AFK ARENA Shadow Invasions Guide
Hello Kitty Happiness Parade Tips and Tricks
Stacklands 2 Beginner Tips and Tricks
Build your village while trying to avoid enemies and maximize the income from eggs and rabbit poop.
Pulstar ACA NEOGEO Beginner Tips and Tricks
If you have that Space Shooter Retro itch in you - Pulstar from 1995 is just right for you.
A fun journey with a lot of fun experience, no regrets here - Hello Kitty Happiness Parade
Cursed Treasure 1.5 PROS and CONS - Tower Defense game that you will love or hate
下一页