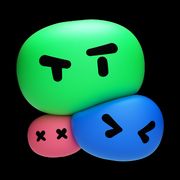 TapTap Official
ID: 80224473
All gamers welcome
Why Half-Life is So Relevant in 2023
[Weekly HITs] Need for Speed Mobile, Infinite Borders, Colorbang, and more! (December 1)
The cat is out of the bag! Join the Meow Movement in Cat Fantasy
[Monthly HITs] Here are the NEW and Must-Play Games of November on TapTap!
Why Arknights Endfield Is Solving Mobile Gaming's Biggest Problem | Featuring @Cha0tik
Super Mario RPG is a must-play remake of one of the most nostalgia-packed SNES RPGs ever
Welcome back to New Eridu! Zenless Zone Zero Speed Report.
[Weekly HITs] Zenless Zone Zero, Soul Knight Prequel, Auroria, and more! (November 24)
Soul Knight fans are going to love the new Soul Knight Prequel
下一页