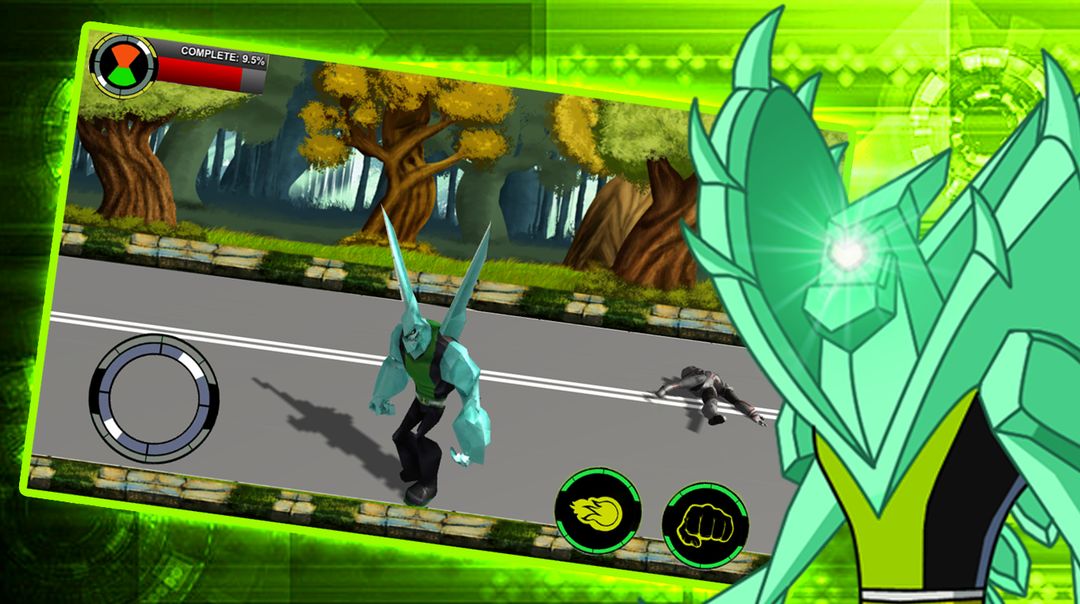 5,089
Downloads
2,804
Followers
Mind blowing Ben super alien fighter hero delivering retribution from Excellent ben warrior, so high your Definitive steel 10 fight involvement in this terrific wrestling and ensure your aptitudes are high with right planning. Guard the avenues and turn into the Ace of alien superhero. Kungfu ring fight is a round of tolerance, vitality and time to time learning rely upon training since this is completely founded on sharp personality and dynamic body just its conceivable by training. In the Stupendous city, there will be associate that has overwhelming rushy traffic with there bicycles, vehicles, and so forth here Beast offenders and Mafia. The genuine contender additionally has extraordinary aptitudes in reality, he can likewise take an interest in different recreations like hustling it might be vehicle dashing, bicycle dashing or ben cycle dashing , criminal life however he needs individuals help in city save the 10 superhero mission. This is the testing diversion for you in light of the fact that have distinctive challenges at ten dimensions require ability.

Ben super alien fighter hero Features:

# 10 ben's aliens to pick

# Astounding 3D city battling Condition

# Extraordinary Battle Movements

# Resue The world from mafia and Beasts

# HD sounds and Designs

# More Than 10 Level

This Ven Hero diversion is exceptionally pertinent to certifiable ben steel alien boxing amusement and has stunning ten ets of day by day life exchanging is followed in reality Superhero amusement in battle club. You have to clean your experience aptitudes for battling against Beast warrior in Extreme steel ring fight have super Punch, super kick and battle utilizing all the regular day by day fundamental abilities for disposing of the foe. You may have played many ring battling diversions however I am certain you will never play this amusement in your past life and have ten fabulous satisfaction for you with cutting edge highlights of the diversion. Presently it's a great opportunity to get uncommon involvement in the realm of the ulitimate alien superhero amusement with the title of lord of ben superhero boxing ring fight. On the off chance that you want to do it in this way,.