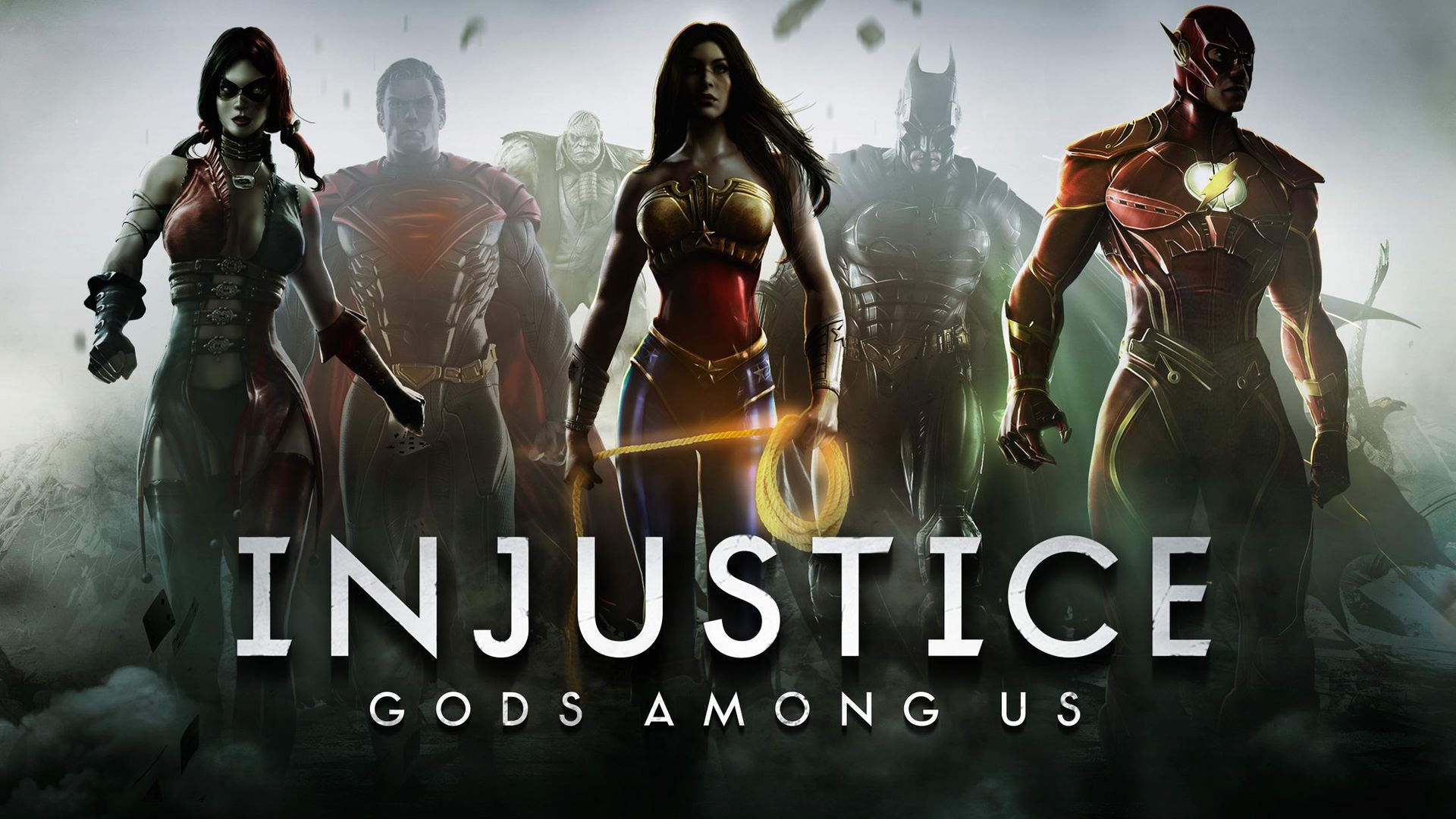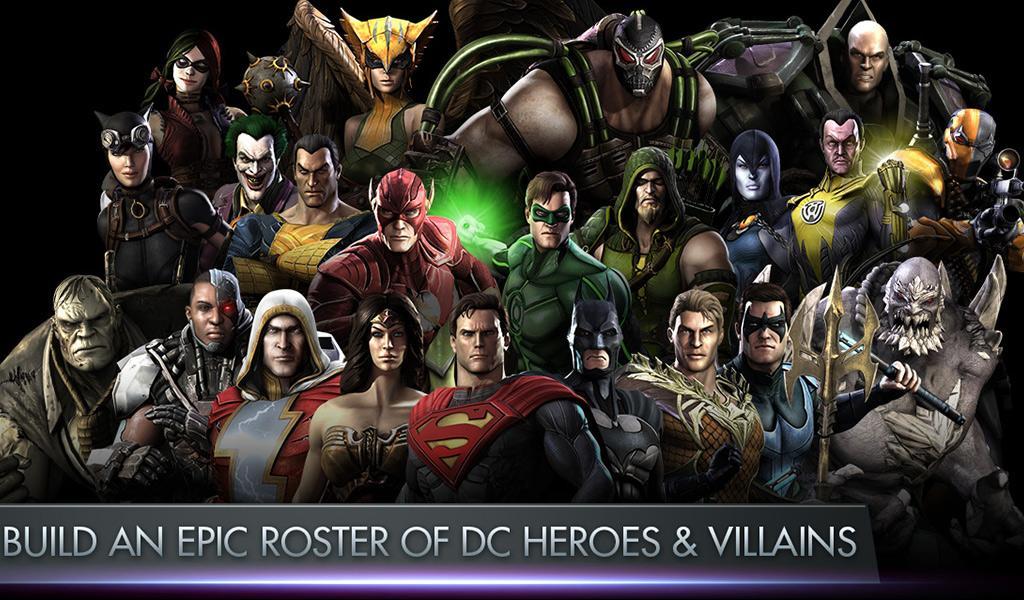 DC superheroes and supervillains are out in force, ready to wage an epic battle.Injustice: Gods Among Us is a free-to-play card-collecting game where you'll build your own team of heroes, collect moves, abilities, and gear, and take on the battlefield in touch-based three-on-three action duels.

Features and Benefits
- battles
Use your mobile device's touchscreen interface to engage in a three-on-three fight with your opponent. Use fingertip swipes and clicks to perform action combinations, build up energy for special attacks and super moves, a gameplay element borrowed directly from desktop games.

- Upgrades
Build your action set, boost your energy, upgrade your character and equipment, and defeat your opponents. Continue your card collection according to your fighting style, and recruit DC superheroes and villains under your banner to bring out the best in your battles.

- Online Multiplayer Mode
Participate in online multi-player battles and take on real opponents. Defeat players from all over the world to earn good rankings on the leaderboards and win awesome rewards in leagues. Replay previous defensive and offensive battles to further strengthen your skills and those of your team. Lead your team to victory!

- large body
Collect beloved DC Comics characters and lead them into battle. These include Superman, Batman, Wonder Woman, The Joker, Green Arrow, The Flash, Bane, Green Lantern, Doomsday and more. With different versions of these classic characters, start a new battle with their new powers and moves.

- Realistic Images
Present the best visuals on your phone or tablet, with custom animated images of every superhero and villain character. Offer classic DC Comics locations such as Arkham Asylum, Batcave, and Watchtower as the backdrop for battles in lifelike 3D.

Please note: Injustice: Gods Among Us is free-to-play, but some of these items require purchase!