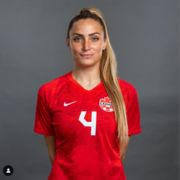 r/TotalFootballMobile | r/VLFMobile
Total Football Subreddit Page - Gift Codes Are Posted Here For Free Items In-Game.
Vive le Football's New Squad Menu Look
20 May Tackle Test Trailer | Vive le Football
Total Football beta test is now playable. Click for guide to play.
Lampard, Van Basten and Figo in Vive le Football!
Japanese Legendary Players in eFootball 22 🇯🇵
iOS TestFlight Application Link for Tackle Test
João Felix La Liga March Player of the Month Concept.
"Tackle Test" begins 20 April! PC, Android, iOS platforms.
Updated Player Development
下一页