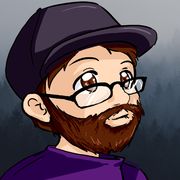 Be sure to check out my Youtube channel Gsfearegaming :)
Future Soccer Battle! SOCCER WITH GUNS?!!
Lazy Thief is a Puzzle Game for Angry Bird FANATICS! :)
Enyo is Difficult But an addicting Tactical Roguelike!
This Point and Click Horror Game is CREEPY!
This Mobile Ad is TERRIBLE! How Bad is the Game Though?!
Sheep Dreams are Made of This is a CREEPY Platformer on Mobile! - First Impressions -
Blind Drive! The Most Incredible Audio Experience Game!