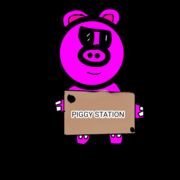 Piggy Station is for just piggy like - gamers...
I will download BADLANDERS game soon,(you) : "why?!"
GOOGLE Special | Viral | TAPTAP Special thanks... 🙏
I wish you a very happy new year 🤯
Lokicraft Building evolution | Lokicraft | evolution
Sorry I changed my profile...
The BOSS OF GLORY IS BACK...
下一页