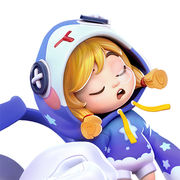 It took me several minutes to get the hang of this game
I think this game is so cool i can't wait to play it.
I like the character and it's fun.
A great influence for those who want to start vlogging~
This game reminds me of the super mario game.
I am excited about playing this game.
This is one of the good games, but not good enough for me
Am I just kept hearing the background music even though I'm done playing it?
When will the full game be released?
I haven't started playing it yet because the downloading resources failed.
下一页