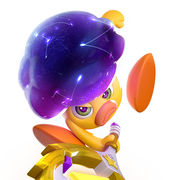 I think it would be more fun to have actual mysteries and solving
I've been waiting to try this one~
The game is a bit boring, not to mention pricey for its gameplay.
Not bad for a shooting game. You really don't need to aim.
There are a lot of things that need to be considered in this one
I'm afraid kids will learn something they shouldn't learn
The puzzles really intrigued you, not to mention its storyline too.
This game is more suitable for female players.
It's easy to adapt. Great time killer.
This game has unique features that you will surely enjoy.
下一页