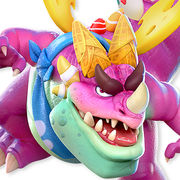 To be honest, I liked the gameplay very much!
This has got some realistic blood effects! I'm very amazed.
A good action side scroller game with great rewards
An adventure game that is great; The story is great too!
A game that is not for everyone, but it is a good game.
I think the gameplay really makes up for the basic graphics
A good game with a good turn base and auto for people doing something
An RPG game that is quite good and it is potato phone friendly
A cutesy game that will make you want to eat while playing~
A tower defense game that does not suck~
下一页