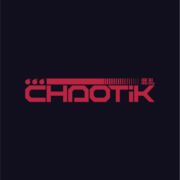 TapTap Creator
ID: 76908217
Content Creator | YouTube.com/Cha0tikTV
「 Honor of Kings: World 」 | THIS COULD BE MASSIVE... if real | Gameplay & Player Hub Trailer!
ANOTHER THIRD PERSON ANIME RPG SHOOTER?! |「 Into The Void (驱入虚空) 」
Granblue Fantasy: Relink | IT LOOKS INCREDIBLE! NEW TRAILER, CHARACTERS, and GAMEPLAY!
THIS ANIME SRPG IS COMING REALLY SOON! |「 Valiant Force II 」
FINAL CLOSED BETA is ALMOST HERE! |「 Honkai: Star Rail 」
JRPG DEVS ACTUALLY LISTENED! Landscape Mode, Skill Animations, & MORE CONFIRMED! |「 Brown Dust II 」
「 BlazBlue: Chaos Effect 」 | FIRST IMPRESSIONS & GAMEPLAY: THIS ROGUELIKE IS A MUST PLAY!
SHE LOOKS & SOUNDS AMAZING! Enfer Reaction |「Path to Nowhere」
3 SSR QUEST NIKKE, LANDSCAPE MODE, and MORE THICC |「 Goddess of Victory: Nikke 」
「 Brown Dust II 」| GLOBAL EARLY ACCESS IMPRESSIONS: Gameplay, Gacha, & MORE!
下一页