We Care What You Think! Take Survey and Win FREE Games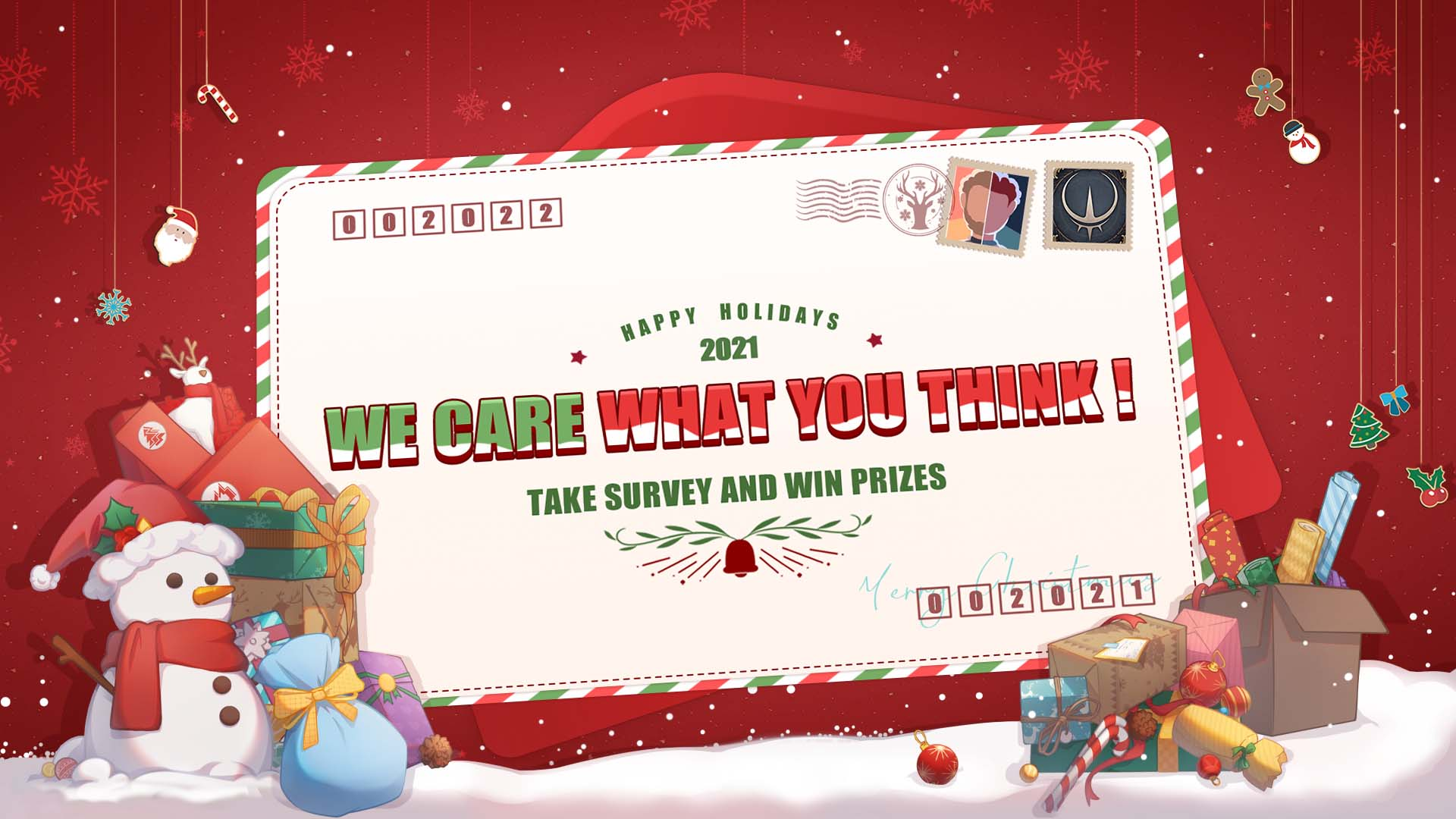 The holiday season is upon us and 2022 is just around the corner.
How was your 2021? We hope that TapTap has added a bit of fun into your life!
We will continue to discover superb games with you next year, and that's why we'd like to invite you to take this
3-minute survey
to help us improve TapTap.
Also, by taking this survey, you will have a chance to win FREE games! 🎁
We will send redemption codes of the action role-playing game
Pascal's Wager
(25) or the indie puzzle game
Moncage
(25) to 50 lucky winners!

December 24, 2021 - January 05, 2022
[b]Where can I find this survey?
The survey is now closed.
Note: This survey is created via Google Form, and therefore, you will need to sign in to your Google account to take it.
How do I redeem the games?
We will send out the gift around seven working days after January 5.
For those who win the gift, the redemption codes will be sent to you via the
Notification
tab on TapTap.
After receiving the code, please visit your TapTap profile and click on the 'Redeem' option to redeem it.
📣 Please find the
winner list
(TapTap ID) below.