Let's Shine on Stage

• HATSUNE MIKU: COLORFUL STAGE! ⎮
@Moyaa**
In any case, I cannot count myself as a Miku fan. It is indeed a good Vocaloid music game, from the original songs to the fantastic character illustrations. 
Additionally, the game contains many classic Vocaloid songs, but all event songs are done by special masters, and the quality is high. You can thus be assured that the event songs will never disappoint. Other highlights of the game include there being multiple versions of a song: original, full ensemble, and solo members (and some with members).Also, most of the songs also include MV, and 3DMV can also change the members... comes with an appreciation mode, which is really conscientious.
You can enjoy the game with many original vocaloid songs without having to buy them with real money.
Join other players in a virtual concert to celebrate the birthday or a live concert of vocaloid characters.
Best original VOCALOID MV, Miku the best virtual singer!!!
You have to farm the event song a lot to get better rewards since they have a ranking system.
This is very common in Japanese music/idol games but it would be exhausting if you just played repeatedly.
I'd say SEGA tries to recommend Vocaloid to everyone! Even if you're not a fan, feel the charm!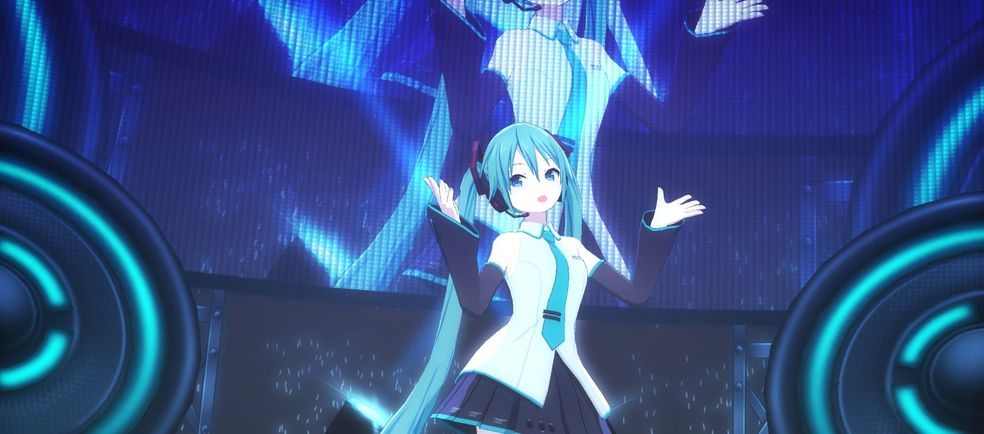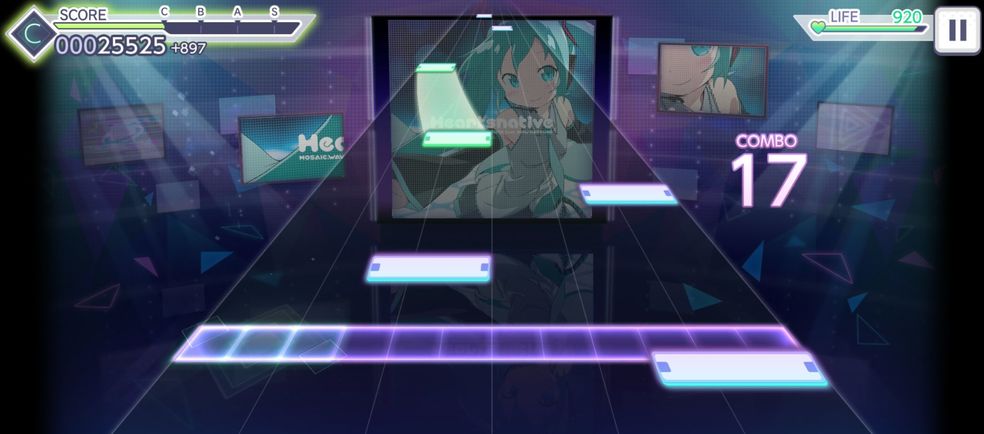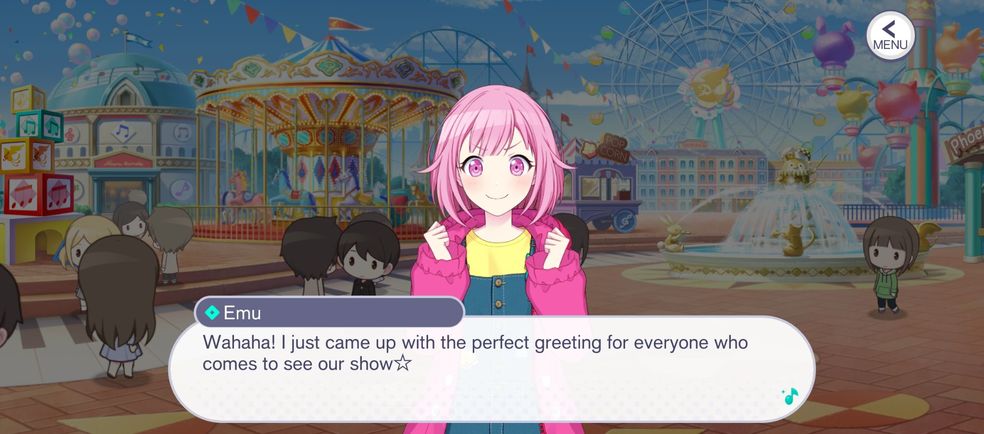 223114
--------------------------------------------------------------
Bang Dream! We are concentrating on silver beauty, idol, and music.
The story is simple. Learn to play an instrument, audition, and perform in a concert hall. Art can be great, but nothing special. Especially when it is clear that animators put a lot of effort into creating rare 3D scenes.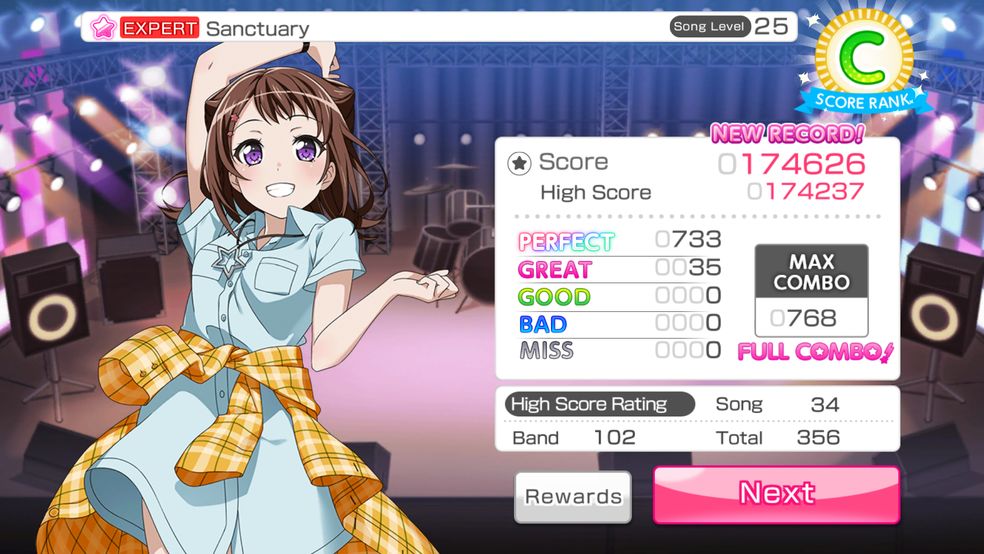 In a word, Bang Dream! It tells the story of the band's timid first steps towards discovery, with particular emphasis on character motivation, growth, and self-discovery. It expresses the story of adding new team members through the game story and finally making new music through the band.
While playing the game, I personally liked the story more than the gameplay. It is a warm and heartwarming story that motivates those who are starting a new job for the first time.In particular, many users commented that they were moved and shed tears while playing the game.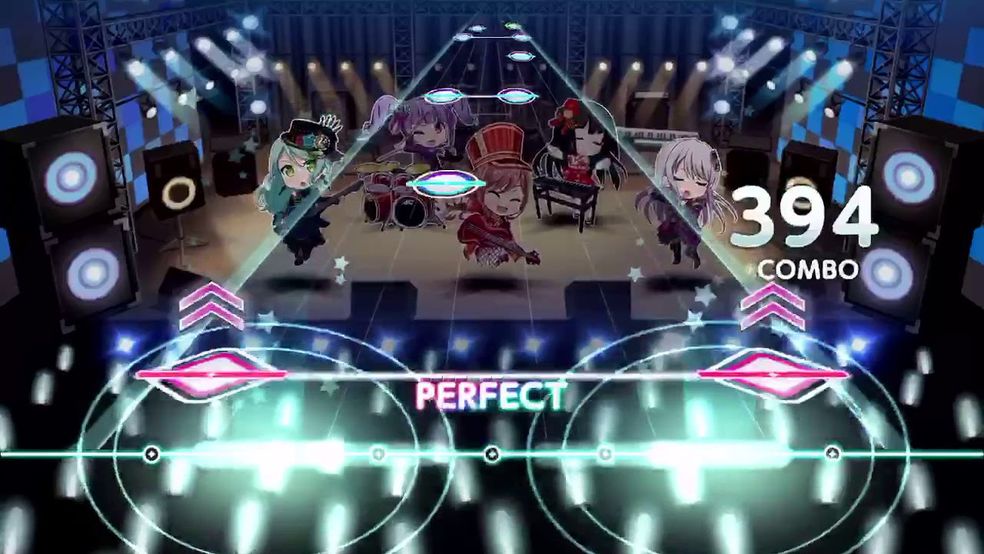 As such, this game is about beautiful girls on their journey to achieve their Bang Dream.It also adds depth to the story through excellent voice actors.
This is the best animation I have ever seen where the thoughts and feelings of the characters are so vividly expressed and almost everything experiences real growth and development. The clearest example is Rimi, a timid and shy little girl who excels in every way over her older sister at the beginning of the series. That doesn't stop Rimi from overcoming her fears, and she continues to become one of the band's strongest members, putting her timidity aside and performing live for hundreds of people. Saya says she wants to join the band, but she thinks she can't because she has to take care of her family.
38284
--------------------------------------------------------------
You will love D4DJ Groovy Mix if you are into anime girls and rhythm games.
What's special about this one is that it is DJ-themed and full of electronic music.
In addition to regular tapping or long-pressing of the notes, it adds a turntable so you can do scratching. Also, it has a slider. I persoanlly love the slider and its effects, making me feel like a real DJ haha.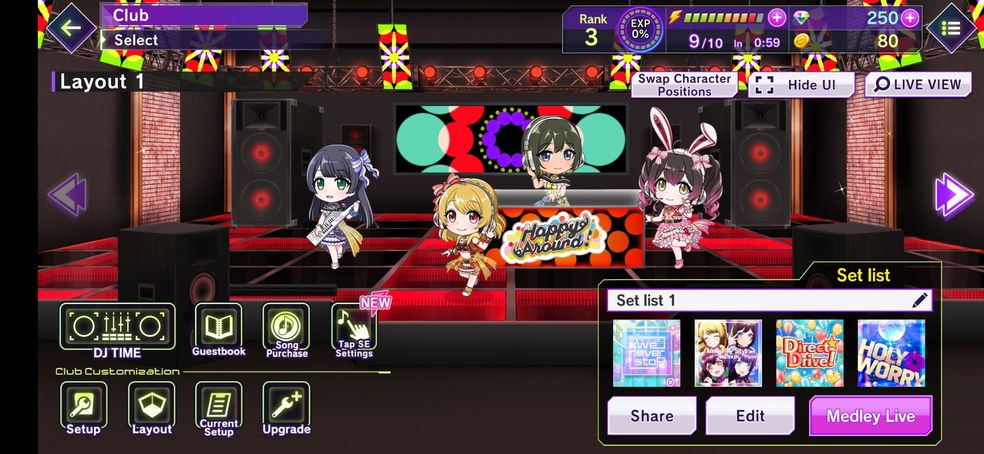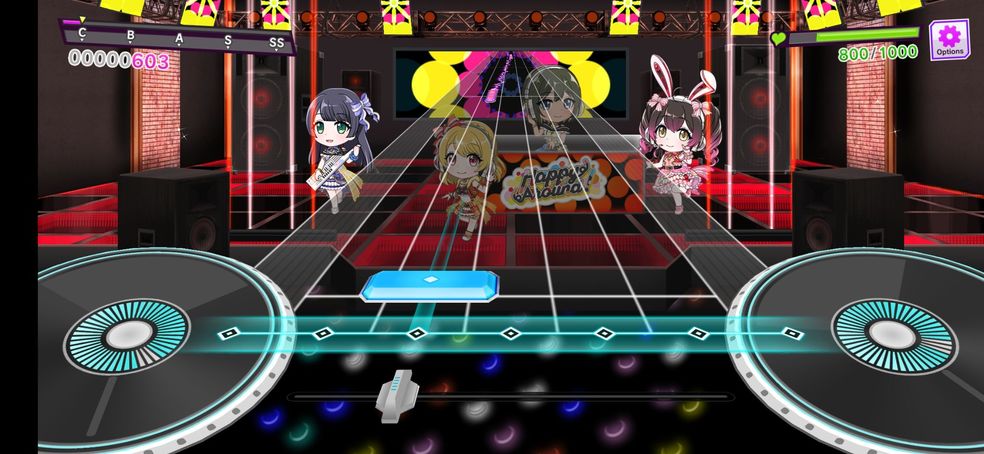 The game has six bands. Each has its own style and songs. This is really good cuz you can play to multiple genres of music. You can also get to know more about the band members through the story mode and interactions. The stories are fully voiced.
The Stage customization is cool and the competitive multiplayer mode is a plus.
I don't really have anything negative to say about this game. One thing I'd like to suggest is to offer us the option to adjust the voiceline volume during live. I find the voiceline a little bit loud.
The game is decent, but not a stand-out in terms of its gameplay, in my opinion.
214849
--------------------------------------------------------------
Love Live! School Idol Festival All Stars features μ's, Aquors and Nijigasaki High School Idol Club. I could recruit girls of different rarities from each group and complete different songs by tapping or swiping on the notes that appeared on the screen. This game is not a typical rhythm game, it's closer to an RPG.
Each girl has her own unique personality and character design. I once watched the Love Live anime and loved the funny and casual story. The different facial expressions and body language in the game bring characters to life. The voice acting is excellent which makes me enjoy it. Strategic party building and skill tree upgrade system makes the game better.
What disappointed me a bit is that the rhythm game section is less challenging. The unfair Gacha system keeps me from getting the UR I want. And the stamina feature ruined my experience. I prefer games with fewer restrictions on the player, allowing me to play the game the way I like whenever I want.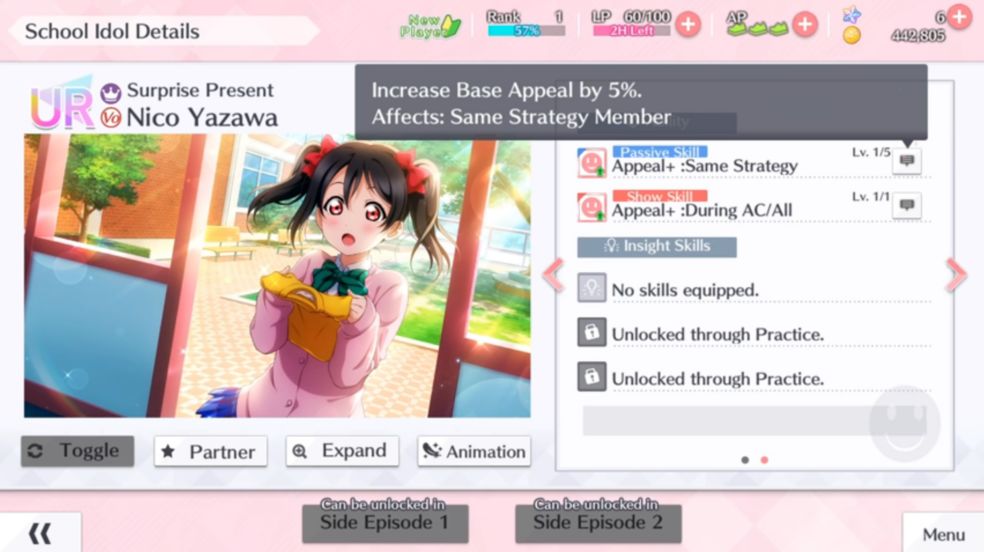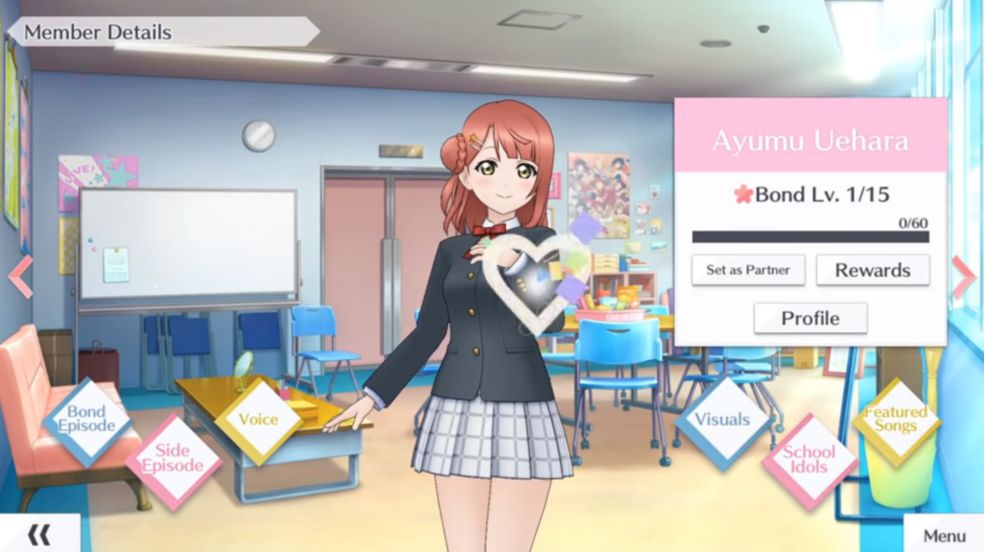 180204
--------------------------------------------------------------
● A spin-off of Bandai Namco Japan's long-running idol simulation series [email protected]
● Waifu + rhythm elements create a unique gaming experience.
● Watching mediocre girls become idols under your help gives a great sense of achievement.
If you like waifu games, you better try out THE [email protected] Starlight Stage. If you like rhythm games, you better try out THE [email protected] Starlight Stage. For a game containing these two elements, it is already special, but I tell you the game also has gameplay with idol management. Does that make it more captivating?
For me, my favorite part is idol management. Let me start my review by telling you a little story. I have a friend who is a fan of a girl group like AKB48. He would buy their CDs, DVDs, posters and attend their concerts. It's hard for me to understand him or other crazy fans like him. But one day, when we had a chat, his explanation made me understand. "These idols are as normal as we were before trying to become idols. They may come from the countryside, they used to be those who walk on the street you wouldn't notice. And they try their best to become idols, they learn to dance and make themselves beautiful. Finally, they stepped on the stage and attracted everyone's attention. And for me, I want to witness this process. "
Yeah, It must be a wonderful journey to witness a normal girl become a superstar. And that's why I recommend THE [email protected] Starlight Stage.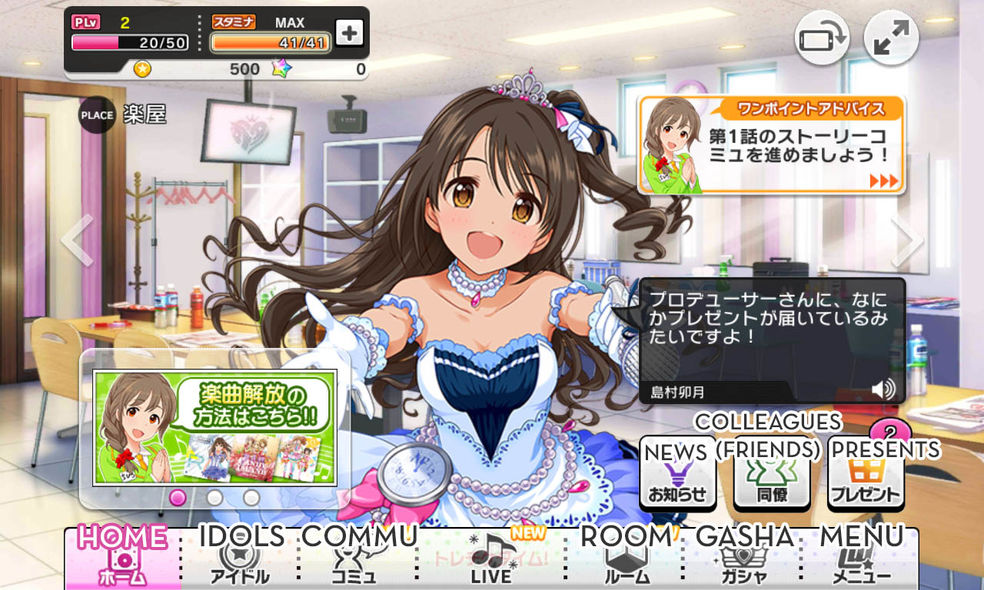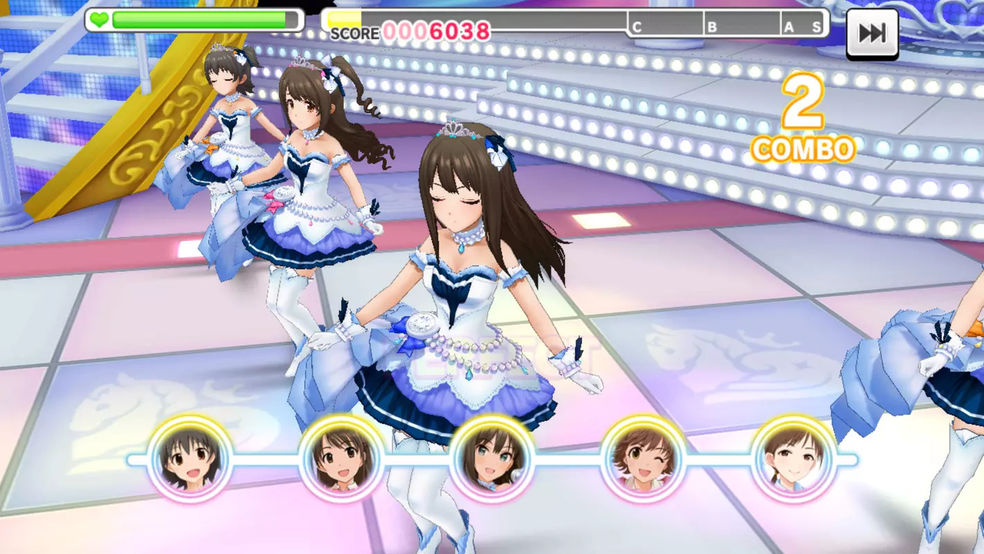 2065
--------------------------------------------------------------